[Via Yahoo! Sports]
As if Jonathan Toews wasn't flashy enough on the ice to be an NHL All-Star, the Chicago Blackhawks have released an awesomely cheesy commercial to try and get as many votes for "The original Canadian Dream" as possible.

[Via Yahoo! Sports]
If you've ever wanted to see some of the Blackhawks dressed up in gratuitous spandex, tank tops and headbands, paying homage to workout videos of the 80's… Well then you need to watch this:
One can only assume that since there are other players in the video (and the Blackhawks are home to a number of All-Star candidates), that there will be more videos featuring other players. I mean… How could you not want to see more of Patrick Kane on a stairmaster?!

[Via Bleacher Report]
As was pointed out by the person who wrote the Yahoo! article, the director of this video must be a big fan of Tim & Eric Awesome Show, Great Job! It bears quite a stylistic similarity to a number of skits from it. For example:
Anyway, I guess the choice is now in your hands. Make sure you vote for Toews if you don't want to make him frown…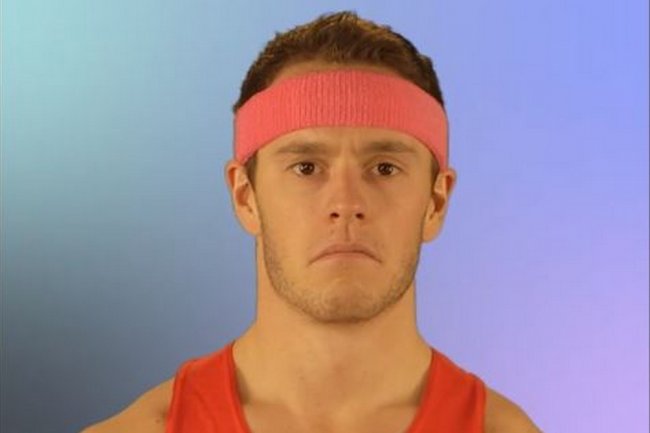 [Via Bleacher Report]
But then again, if you don't particularly care whether he frowns or not and want to vote for the Western Conference All-Star Team, there are a few options. If we're going based solely on cheesy commercials, the Los Angeles Kings are definitely in the running too.
In the meantime, I'm going to try and get that image of Patrick Kane out of my head…

[Via Yahoo! Sports]
I bet it feels like he's wearing nothing at all… Nothing at all… Nothing at all….