[Via Thinkstock Photos]
It's upon us – the shortest day of the year. Sure, December 21 is as long on the clock as any other day, but in terms of sunlight, it has the least of it of any given year. It's known as the Winter Solstice, but people also sometimes refer to it as the longest night of the year. For me, I know it best as the day where my dad starts saying "Well on the bright side, the days are getting longer!"
Although the day has slight significance to us, to some ancient cultures it was a hugely significant observance. Professor Wikipedia had some interesting info on the history of the solstice:
The solstice may have been a special moment of the annual cycle for some cultures even during neolithic times. Astronomical events were often used to guide activities such as the mating of animals, the sowing of crops and the monitoring of winter reserves of food. Many cultural mythologies and traditions are derived from this. This is attested by physical remains in the layouts of late Neolithic and Bronze Age archaeological sites, such as Stonehenge in England and Newgrange in Ireland. The primary axes of both of these monuments seem to have been carefully aligned on a sight-line pointing to the winter solstice sunrise (Newgrange) and the winter solstice sunset (Stonehenge). It is significant that at Stonehenge the Great Trilithon was erected outwards from the centre of the monument, i.e. its smooth flat face was turned towards the midwinter Sun.The winter solstice may have been immensely important because the people were economically dependent on monitoring the progress of the seasons. Starvation was common during the first months of the winter, January to April (northern hemisphere) or July to October (southern hemisphere), also known as "the famine months". In temperate climates, the midwinter festival was the last feast celebration, before deep winter began. Most cattle were slaughtered so they would not have to be fed during the winter, so it was almost the only time of year when a plentiful supply of fresh meat was available. The majority of wine and beer made during the year was finally fermented and ready for drinking at this time.
So Winter Solstice was the time to have awesome meat and beer feasts? Awesome! I mean, if you're going to essentially go into hibernation for a few months, you might as well be happy to start it, right?

Winter Solstice Sunrise at Stonehenge [Via Professor Wikipedia]
Another reason why I have an interest in the Winter Solstice is from The Tea Party song Winter Solstice.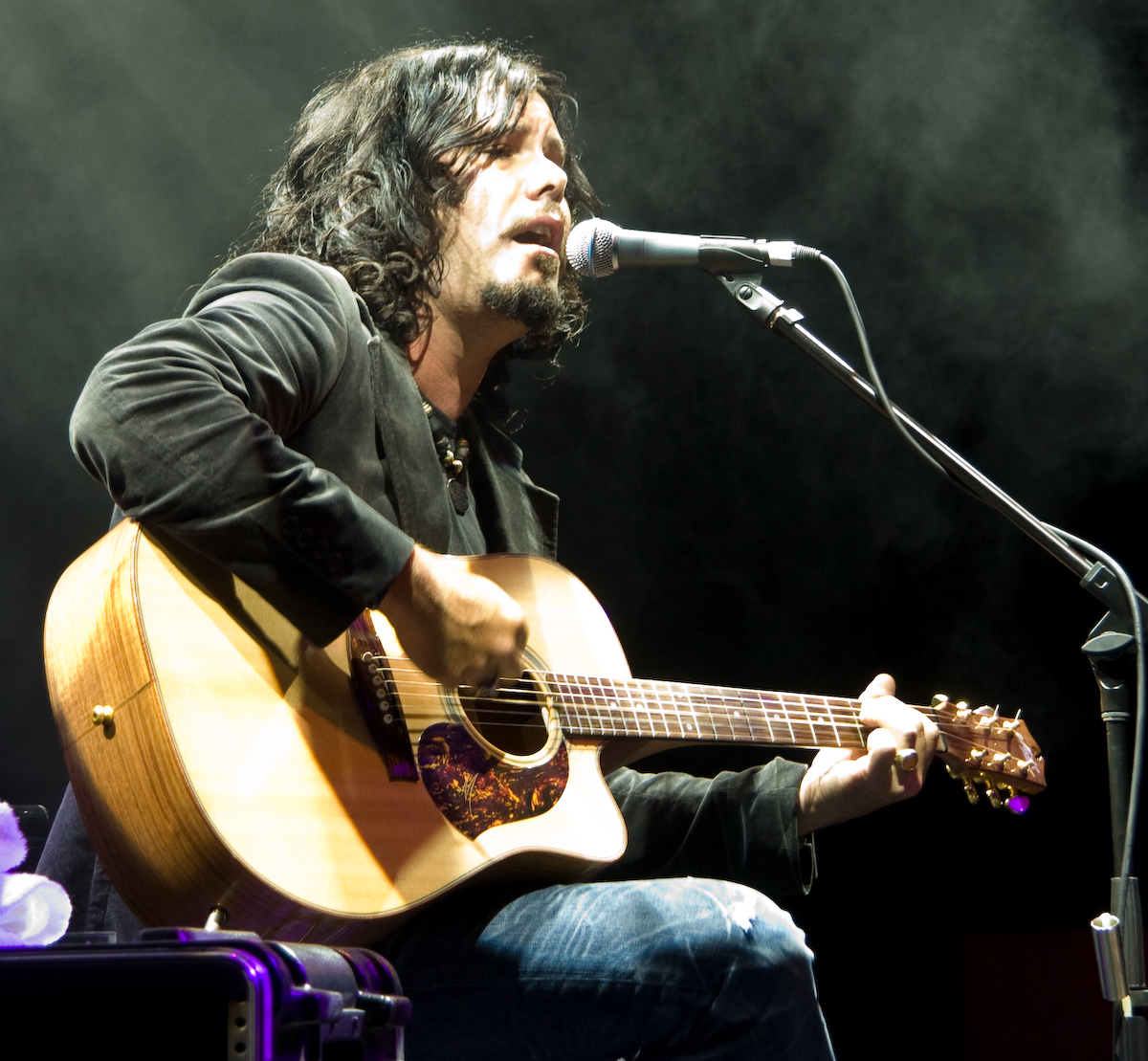 The Tea Party frontman Jeff Martin [Via noise11.com]
Winter Solstice appeared on their major-label debut, 1993's Splendor Solis.

[Via Amazon]
When I was probably about 12 or 13, I discovered this album and started listening to it constantly. At the time, I was just learning to play guitar, and was mesmerized by Jeff Martin's mastery of 6 (or 12) strings. His playing on Winter Solstice especially stood out to me.
I was, in fact, so enthralled that I scoured the internet for hours trying to find guitar tabs for all the songs on the album. While a few of the songs did elude me, I was eventually able to track down tablature (the lazy guitarist's version of sheet music) to many of the tracks. The only problem is that trying to play all of them would require at least 5 guitars or plenty of time between songs to retune the guitar, since most of them had different alternate tunings.
I did manage to get Winter Solstice down to the point where I felt confident performing it in front of people, so I actually got up in front of the entire Crestwood Secondary School population and strummed the shit out of my acoustic guitar as part of the school's annual Talent Show. Apparently it sounded okay too, because at one point the whole crowd was clapping along with me. I've had few feelings as euphoric as that – it felt incredible. And there may still be video of that performance floating around on an old computer somewhere at Crestwood. I don't have a copy of it, otherwise I'd share it with you.
Anyway, happy Winter Solstice!