[Via The Tennessean]
When the holidays come around, the whole world seems to make a shift. It always seems like the busiest time of year – There's too many cars everywhere you go, finding a parking spot is impossible, and every store is trying to sell you everything. Even though there's a lot of hustle and bustle that can be emotionally draining, there's plenty of music out there to help keep your spirits high during this most festive time of year.
Working at The Wolf, I'm lucky enough to get to spin some of the rockin'-est Christmas tunes around. Admittedly, I'm not the hugest fan of most Christmas music, there are a few tunes and albums out there that I really dig. I mean, it's hard to hate on Bing Crosby's Christmas album. Also, A Twisted Christmas by Twisted Sister is definitely one of my favourite Christmas albums.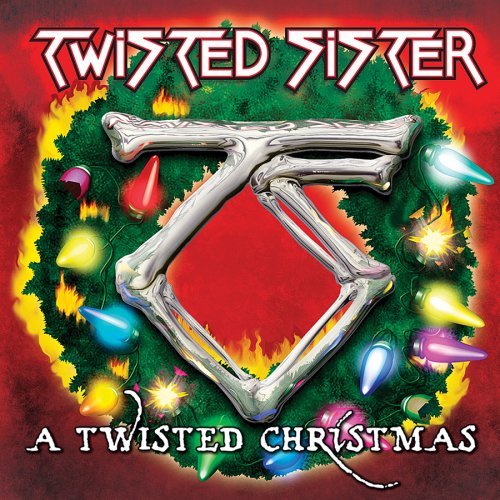 [Via guitarinternational.com]
But if you're into wailing guitars and intricate musicianship in your Christmas music, the Trans-Siberian Orchestra is where it's at.

[Via профессор википедии (aka Russian Professor Wikipedia)]
I've had the pleasure of spinning a couple of TSO tunes this holiday season. The Wolf has been playing Nutrocker, which sounds painful but is actually the exact opposite…
And of course, we've been playing Christmas Eve/Sarajevo, which seems to be a favourite of yours, as well. See, this week I was in covering Matt Diamond's afternoon show, and I played that tune, and in a matter of three minutes, I got two different phone calls from people thanking me for playing that song – saying it gets them right in the mood for Christmas.
I'll be honest – what it does most for me is make me hungry.
Why? Because when I listen to that song, all I can hear in my head is a voice singing "Ding! Fries are done. Ding! Fries are done. Ding! Fries are done. Would you like an apple pie with thaaaat?"
Thanks for that, internet.
Remember back in the day when eBaum's World ruled the internet? I do, and I remember seeing this flash animation there. Sometimes I wish I hadn't, since it's more or less ruined Carol of the Bells for me.
According to KnowYourMeme, this song originated on the 1993 Christmas album A Very Spastic Christmas with Billy.

[Via KnowYourMeme]
Then, in 2002, someone known only as S. Woodman turned it into the original flash animation.
But then a few years later, the video suffered from the Family Guy Effect.
The popular flash video recieved its "kiss of death" when it was parodied by the popular animated TV series Family Guy in the episode "Deep Throats" aired in April 2006. The Google Insights chart shows only a small spike in popularity in that month, and since 2006, the popularity of the song has been lowered significantly. For more information on this phenomenon, please read Family Guy Effect.
Even though Family Guy killed it for some people, the Trans-Siberian Orchestra is keeping it alive in my head now… And maybe now in yours too?