Last night, Peterborough was treated to a great show from the High Sheriff of Hell, David Wilcox.

[Via The Globe And Mail]
The show was the second of four in the Corus Feeds Kids series, with The Tea Party kicking it off on the 17th. Still to come in the series is the I Mother Earth Holiday Shaker on December 6th, and Monster Truck on December 11th! The great thing about this series is that a dollar from every ticket sold goes to Corus Feeds Kids, which teams with Kawartha Food Share to provide food for those in need. Given that it is the holiday season, and it seems like demand is often highest around this time of year, you can feel good knowing you're helping out folks just by going to check out a concert.
I was pretty excited about last night's show, because as a child I was a big fan of David Wilcox. After first hearing my parents listening to his tunes, I developed a taste for his brand of sleazy blues rock. In fact, I'm not entirely sure, but I do believe the first CD I ever purchased with my own money was The Best of David Wilcox.

[Via allmusic.com]
I think such a selection at the tender age of 9 or so surprised and impressed some of my parents' friends. I was a couple years older and had a couple concerts under my belt when I decided that it was going to be a life goal for me to see David Wilcox play live. I know, it seems really easy to do, right? Maybe now, but as a pre-teen it seemed like a lofty goal. It didn't help that I had a few opportunities to catch one of his shows that never worked out…
When I was 13, everything looked like it would work out perfectly. Mr. Wilcox was set to play at the Barrie Fair, and I just so happened to be in Barrie visiting family with plans for everyone to go to the fair that evening. I'm sure my cousins would have gone for the rides and what not, but I knew I'd be glued to the stage. As it turned out, my aunt got sick and wasn't able to go out, and since she was our chaperone, that meant we couldn't go out either.
Then, a couple years later, he booked a show here in Peterborough at Showplace. If I recall correctly, I was about 16 at the time. I was unemployed, so I had no money to buy a ticket, and I'm pretty sure my credit at the Bank of Dad was running low too. So no ticket for me. It wasn't until a couple days after the show that I got talking to a friend of mine about it. He told me how amazing it was, and said "You should have came! We had a couple extra tickets." That little bit of information would have been helpful a couple days prior.
In 2008, David Wilcox was one of the headliners at the annual Victoria Day Weekend at Trudeau Park in Tweed. I saw the commercials for it, and I really wanted to go. By this point, I had a job and access to my parents' vehicles, so I'm not sure why I didn't make more of an effort to go. Perhaps it was the fact that I wasn't yet legal drinking age (such a youngin'!), though I don't know if that's a requirement or not. I did hear stories from a friend of mine who went to the Trudeau Park party a couple years. He told me after the fact about witnessing at least one beating (possibly the murder that happened there in 2010?), and THAT didn't sound like something I wanted to get mixed up in. So there's another one missed.
Finally, fast forward to July 2009. It was the summer after my first year of college in Niagara, and wouldn't you know it? David Wilcox was on the bill for the Fort Erie Friendship Festival! The Friendship Festival is a week(or so)-long festival right on the edge of the Niagara River (looking across to Buffalo) which celebrates the friendship between Canada and the United States. I managed to switch shifts with a coworker so I could go to the show, and then shared my joy online that I would be able to achieve one of my life goals that evening. Understandably, the response I got was "You need to set your sights higher." I didn't care though, I would get to see Wilcox that night!
So I rolled into Fort Erie with my pal Rob and we settled in near the stage for the show. David Wilcox's performance exceeded my expectations, and I could see right away why this guy was still a major draw for live crowds. He'd made it most of the way through his set when the generators powering the PA system ran out of fuel, and suddenly his mic was silenced. The generator powering the amps was still working, though, so they continued to jam for about 5 minutes before finding a way to end the jam and telling the crowd through hand gestures that they'd be right back. A few minutes later, police came through the park and told everyone to go home. It was an interesting end to a show that I'd been looking forward to for years, but I was still pretty satisfied.
In the years since, I've been lucky enough to have seen him a few times. A couple years back, he played at The Venue in a show supporting the Festival of Trees. Then last year he was in town again to play at Wolfstock.
Enjoying a @PublicanHouse House Ale while watching David Wilcox do The Grind at @thewolfca #Wolfstock2013 pic.twitter.com/zlK7AUg3mH

— Ken Elrick II (@DrPatchbeard) August 25, 2013
And that brings us to last night.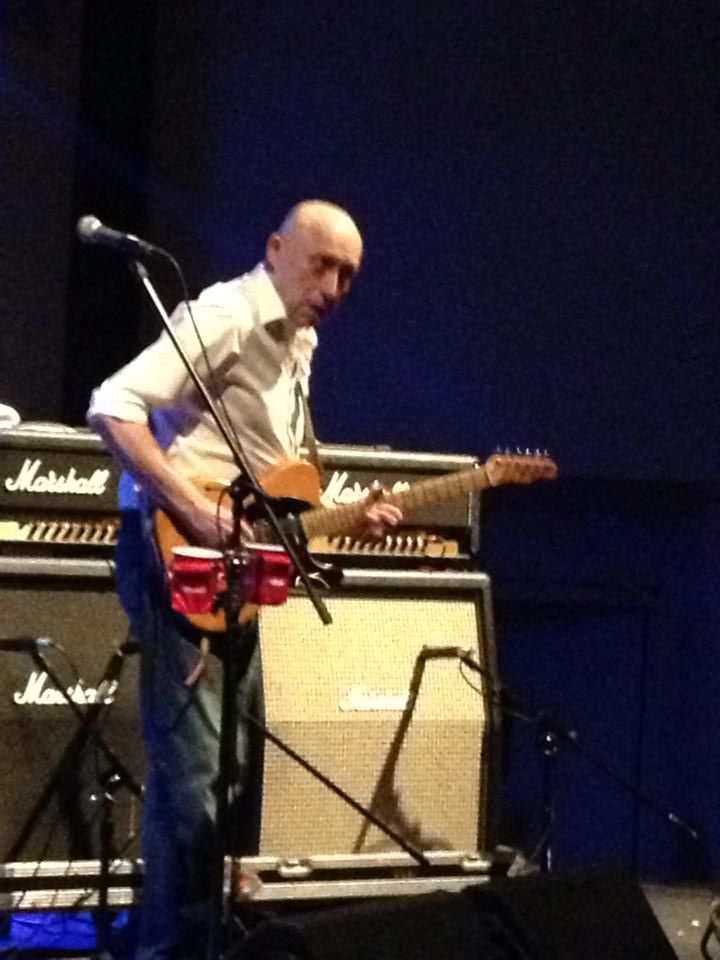 Last night after I finished up at work, I made my way over to visit with my pal (and CHEX TV personality) Mike Judson. We ended up doing a bit of a dry run for his new video podcast (vlog?) that he's making, PtboCanada.com LIVE with Mike Judson. There's a real taping going on this afternoon with Neil Morton of PtboCanada.com at Riley's. Stop by and see them and their guest Maryam Monsef. It gets underway at 3 PM, and will do so every Sunday as I understand it.
Anyway, after Mike and I finished the dry run, we hopped in my car and headed downtown to The Venue. I was worried we might be late, and while we didn't miss any of David Wilcox, we DID miss Balls & Jane, featuring my old pal Dawson McManus. Once we got there, we bumped into The Wolf's Promotions Director Carey Walker, who ushered us into The Wolf VIP area (which had the best (non)seats in the house!).
As soon as Mr. Wilcox hit the stage, I started dancing, and didn't stop until his set ended.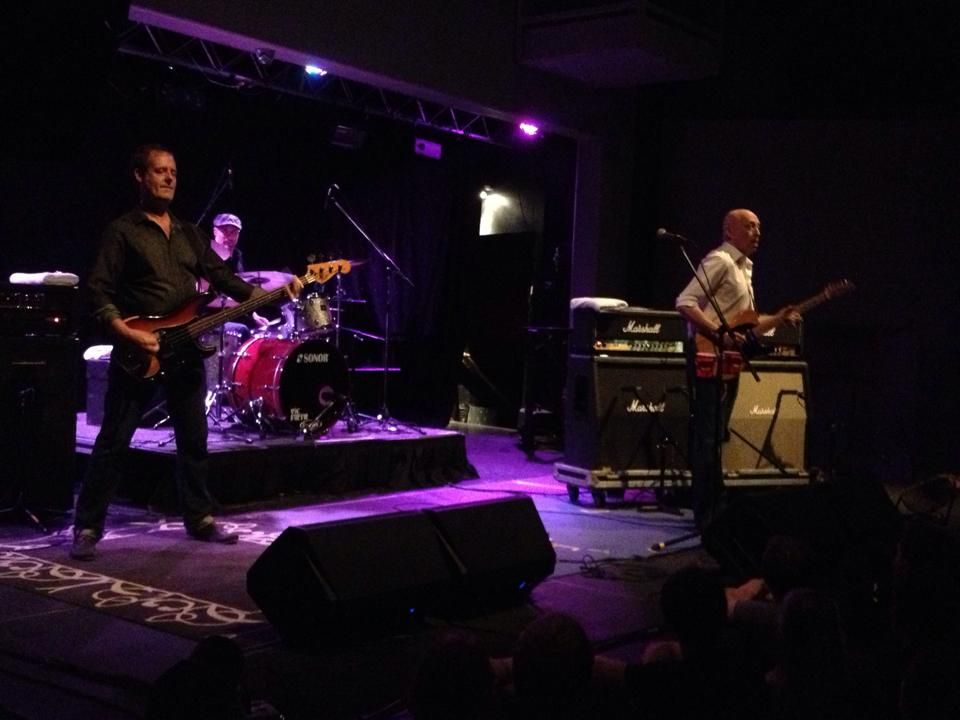 He played just about all his classics, like: Do The Bearcat, My Eyes Keep Me In Trouble, That Hypnotizin' Boogie, Riverboat Fantasy, Hot Hot Papa, Rockin' The Boogie, Layin' Pipe, and a great performance of Cheap Beer Joint, among others.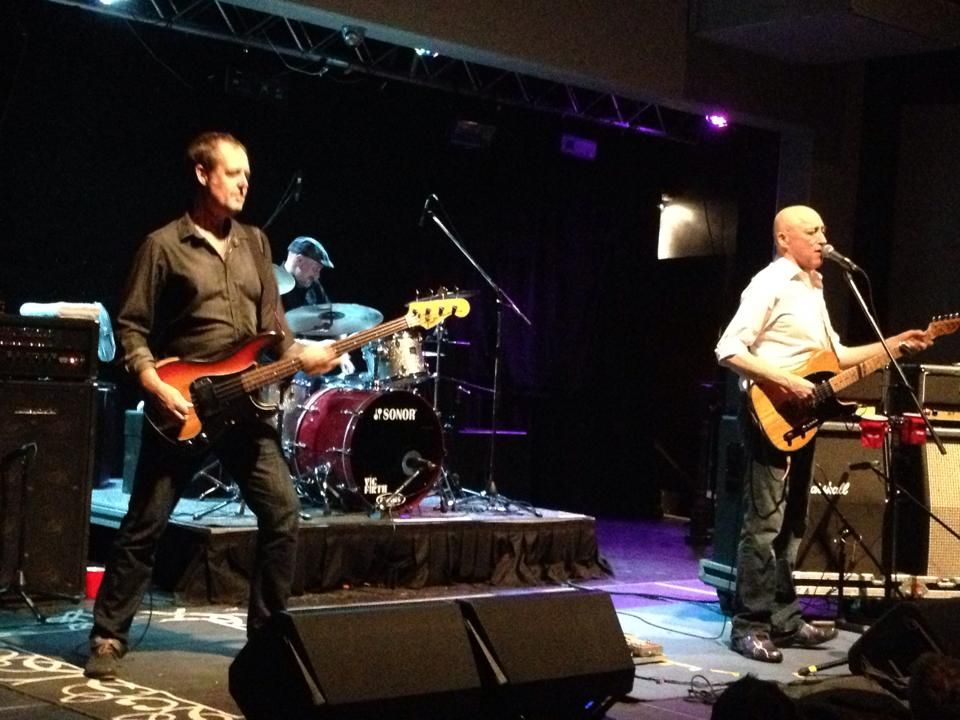 During the show, Mike and I shared a few laughs. David Wilcox is known for the crazy faces he makes on stage, and given that it was Mike's first time seeing him, he reacted pretty much the same way I did when I first saw Wilcox – by laughing. When I leaned over to ask what was so funny, He said "When he's playing guitar and making those faces, just imagine him wearing a bathrobe and residing in a seniors home… It almost looks like he's having little bouts of dementia on stage."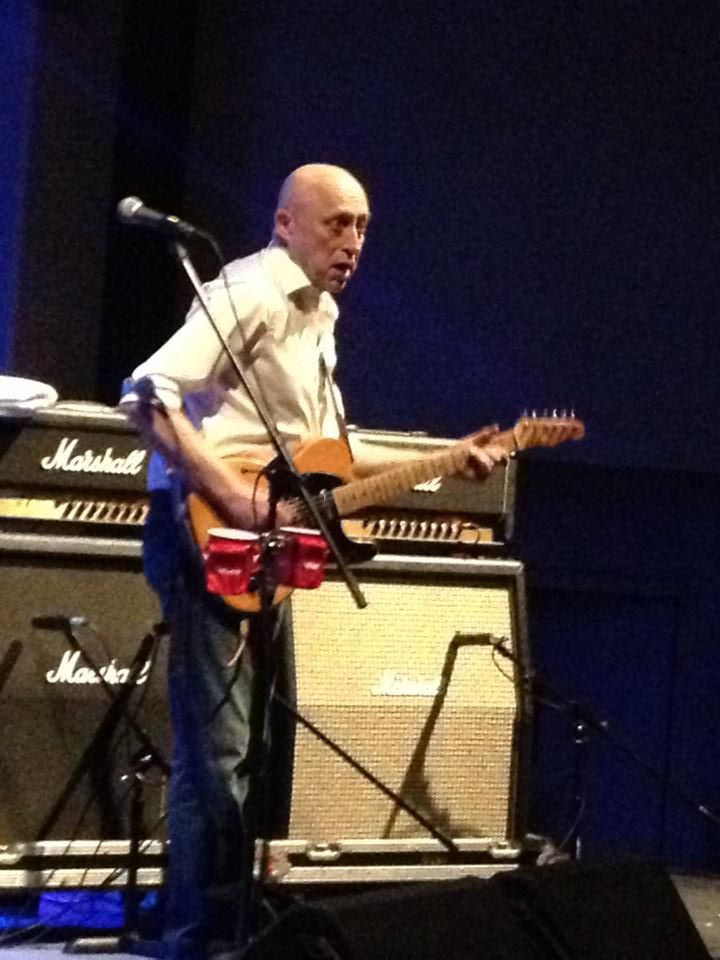 We also saw some interesting antics in the crowd. Being in the VIP area along the side raised up above the floor in front of the stage allowed us to look over everyone. Toward the end of the show, people were getting more and more drunk. That's what you do at a David Wilcox show. Anyway, Mike noticed one couple who were getting a little handsy. The dude stood behind who I'm assuming is his girlfriend, with his left hand reaching around her and straight up just groping her breast. She seemed perfectly okay with it and just kept on dancing. Since she didn't object, he just kept on groping. He must have been hanging on for at least a couple minutes. Long enough, anyway, for us to point it out to everyone around us and get a good chuckle.
All in all, it was another fantastic night rocking out to a legendary Canadian musician. There's more great shows coming up at The Venue soon too! Tonight, check out Tokyo Police Club with Said The Whale and The Pack A.D. Then December 4th, you can catch Lee Aaron asking "Whatcha do to my body?" December 6 sees I Mother Earth returning for a hometown show, and then on the 11th, you can catch Monster Truck! I'll see you there!