I haven't done too many cooking blogs in recent months. I used to do them fairly regularly, but I guess I've just been too busy to get overly creative in the kitchen. One tradition which I'm hoping to keep going strong is that of gathering a few friends from college together and having a "Meatfest." The main point of the night is to catch up, cook lots of meat, eat and have a few drinks while doing it. There have been a couple already, taking place once here in Peterborough and once in Toronto.
This time around, I was able to convince my parents to host us as we created our meaty madness. It was nice to actually have a proper BBQ to work with. In previous Meatfests, I'd just used my little folding portable BBQ.
So everyone showed up, bringing with them the meat they planned to consume. We cook up everything (or as much as we can manage before we're full) and then share it all among everyone. My one friend James kept reminding everyone to take lots of photos so he could post them on his website, allthebacons.com. He's owned that domain for (I think) close to two years and still hasn't posted anything on it! Anyway, I took a bunch of photos throughout the process. Let the blurry iPhone photos begin!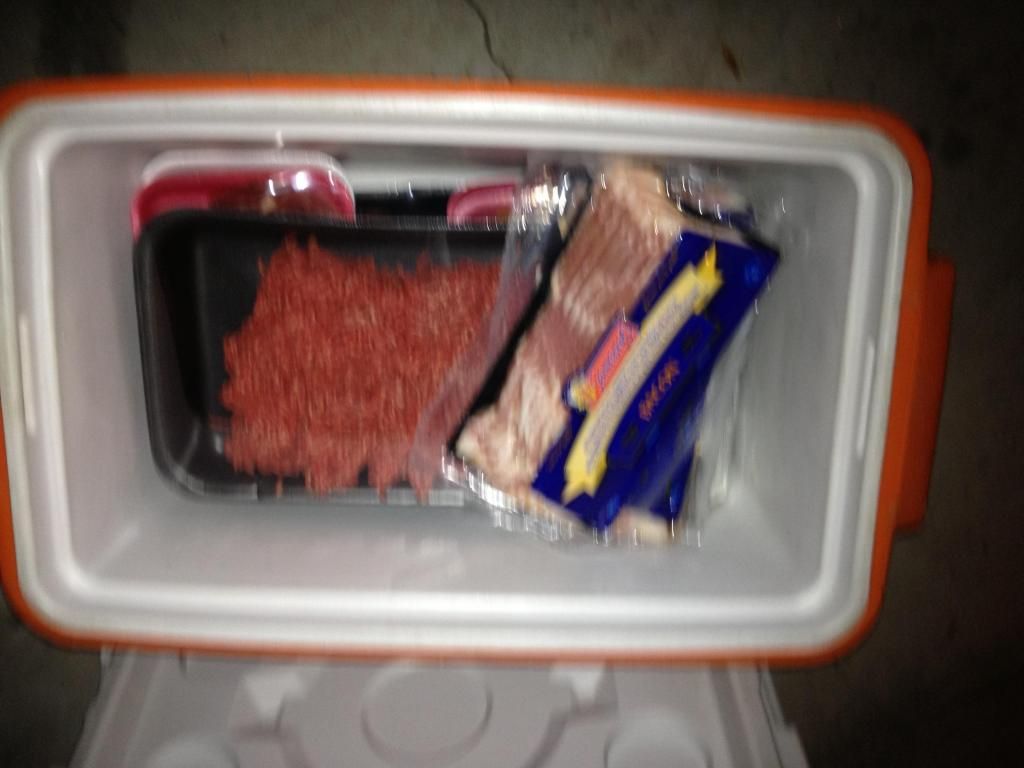 Might as well start with the blurriest photo of them all, right? Here's the meat I brought… But being all stacked on top of each other in the cooler isn't the most appealing pose for these goods, so I decided to take them out to display them properly.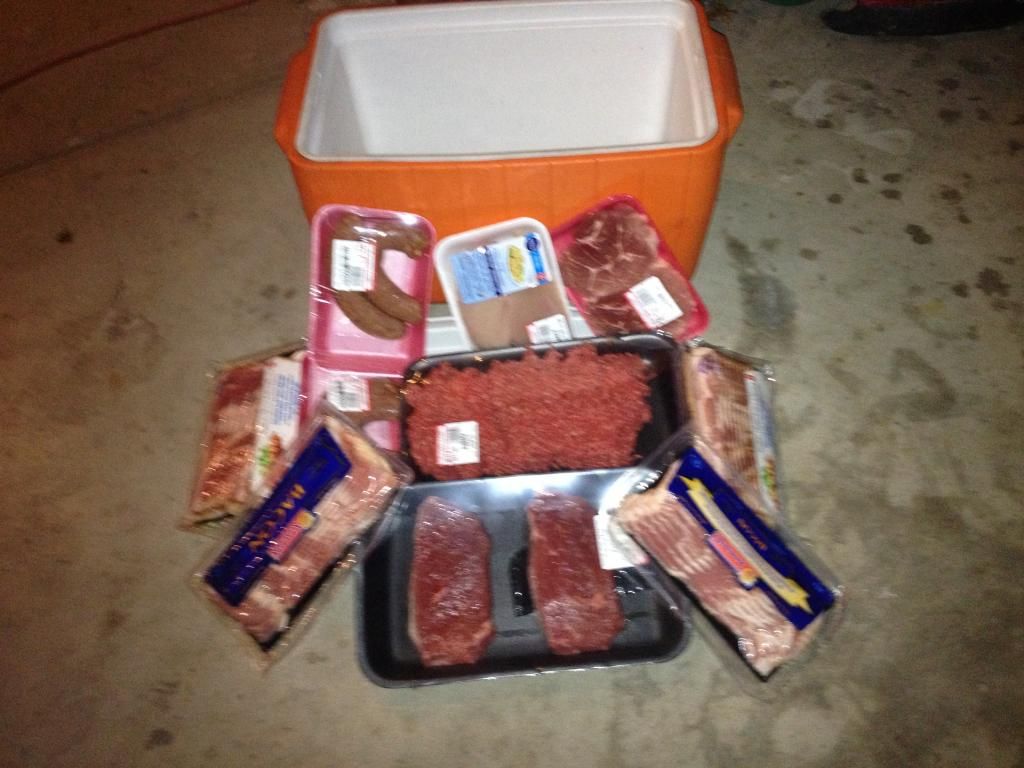 Don't worry, the garage floor is clean. I swept it myself!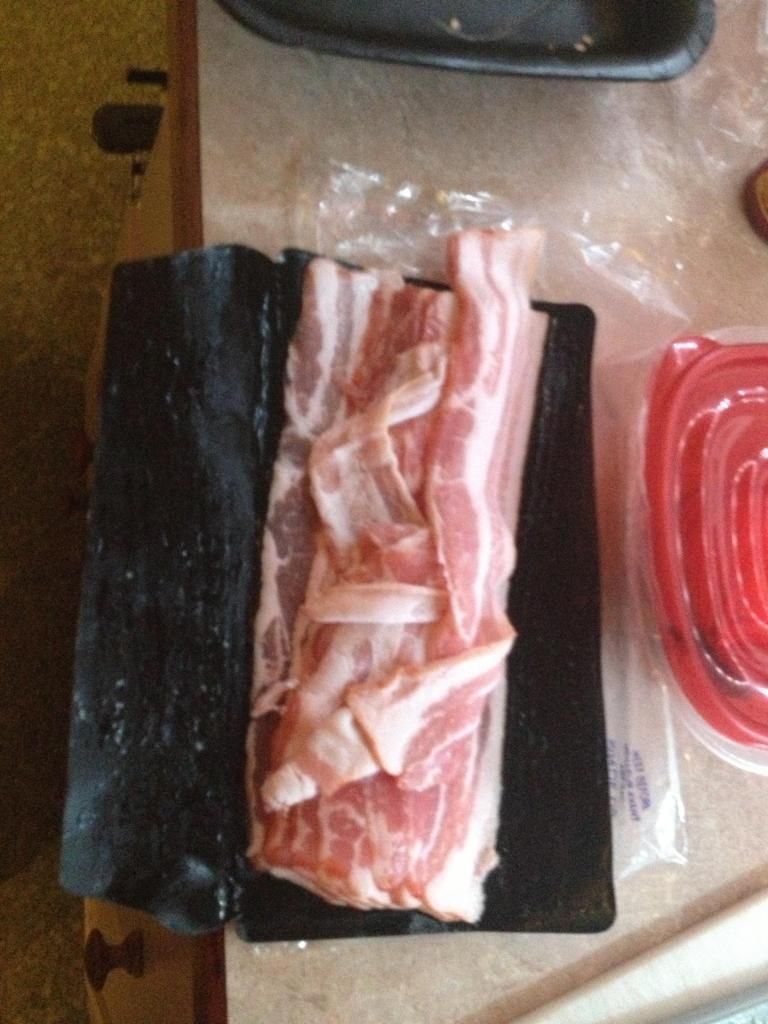 As in years past, bacon was one of the staples of this edition of Meatfest. However, we didn't even get around to making a bacon weave this time! We still used enough of the stuff, though.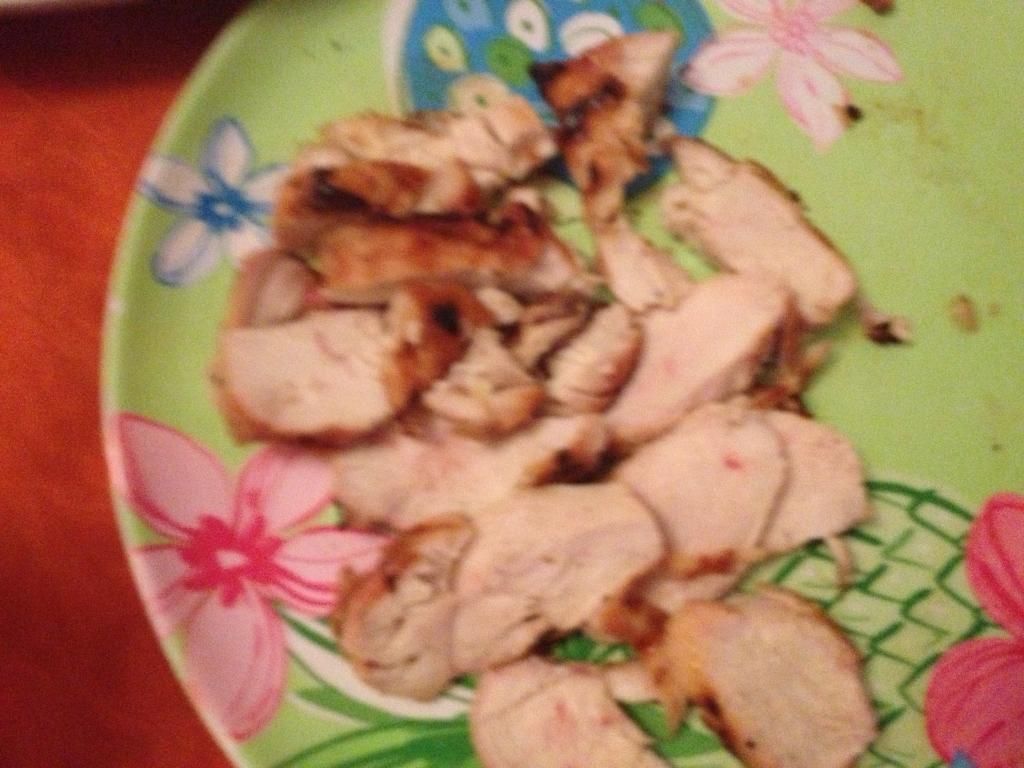 I grilled up some chicken while I was also grilling bacon-wrapped sausages. Didn't think to take a photo of the sausages (idiot, I know), but did think to snap one of this sliced up chicken which just minutes later found itself being stuffed into a steak.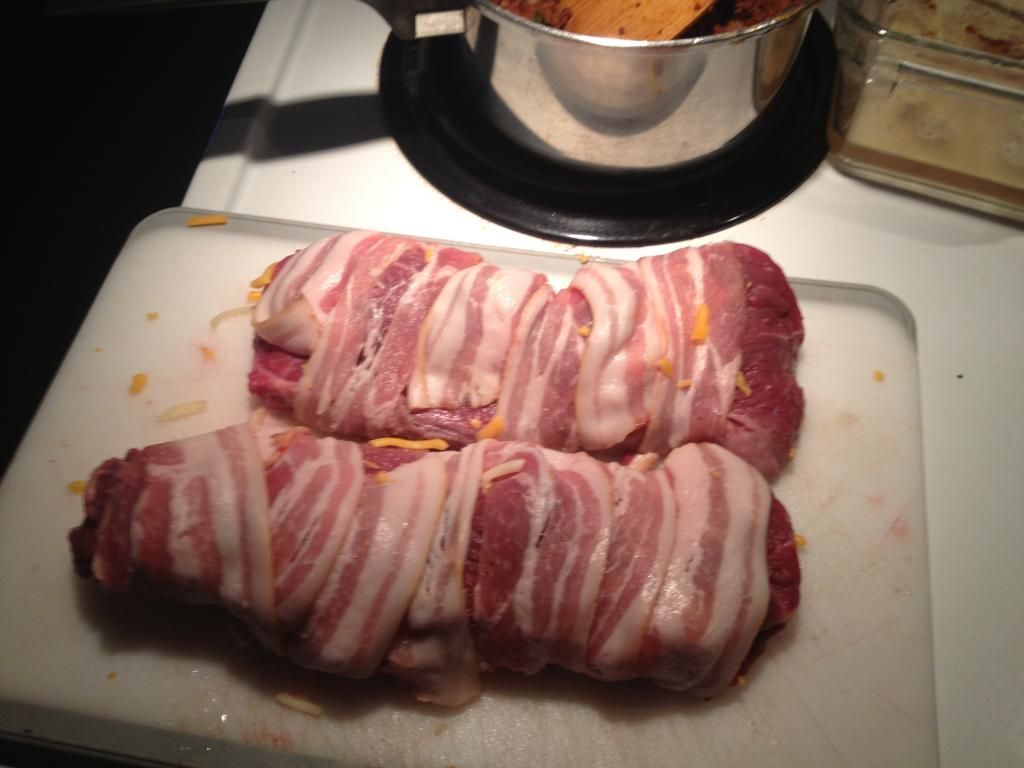 This is the creation I'm most proud of from this time around: Chicken- and Cheese-Stuffed, Bacon-Wrapped Steak! It's pretty easy to make – grill the chicken and slice it up, butterfly the steak (which I did quite terribly), stuff the chicken into the steak cavity (doesn't that sound weird?), shove some shredded cheese in there, and then wrap the whole thing with bacon. Truth be told, I didn't initially intend to bacon-wrap it, but I had to just to keep it together. Not only that, but everything is better when it's wrapped with bacon anyway.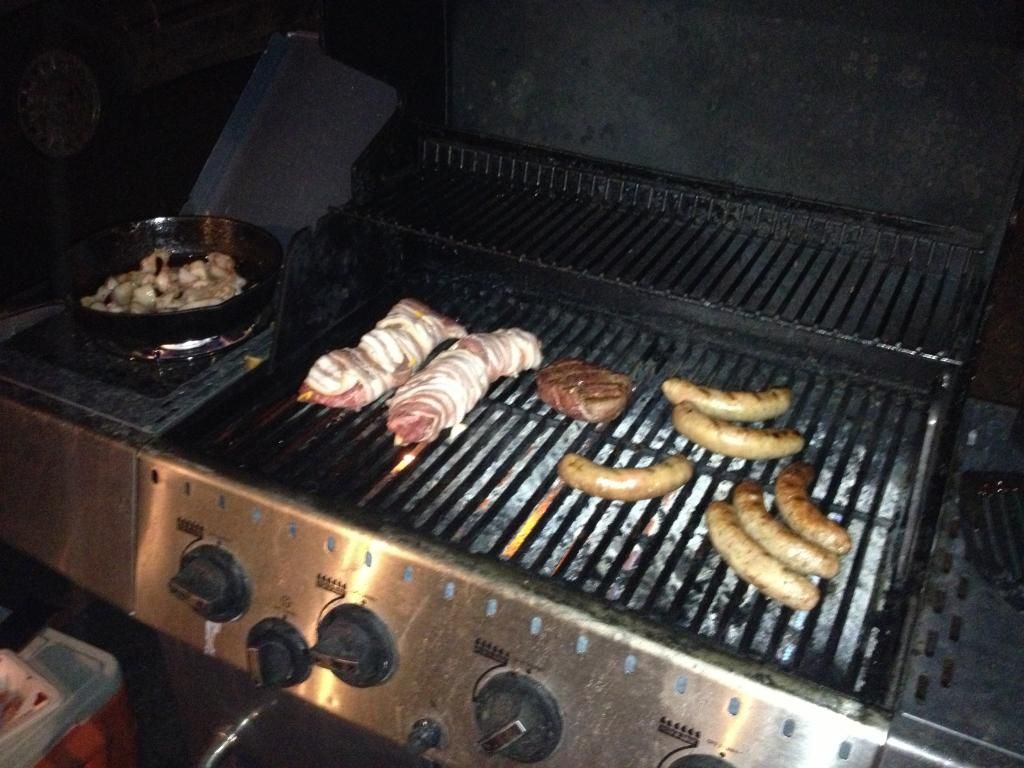 Onto the grill with the steaks and some more sausages!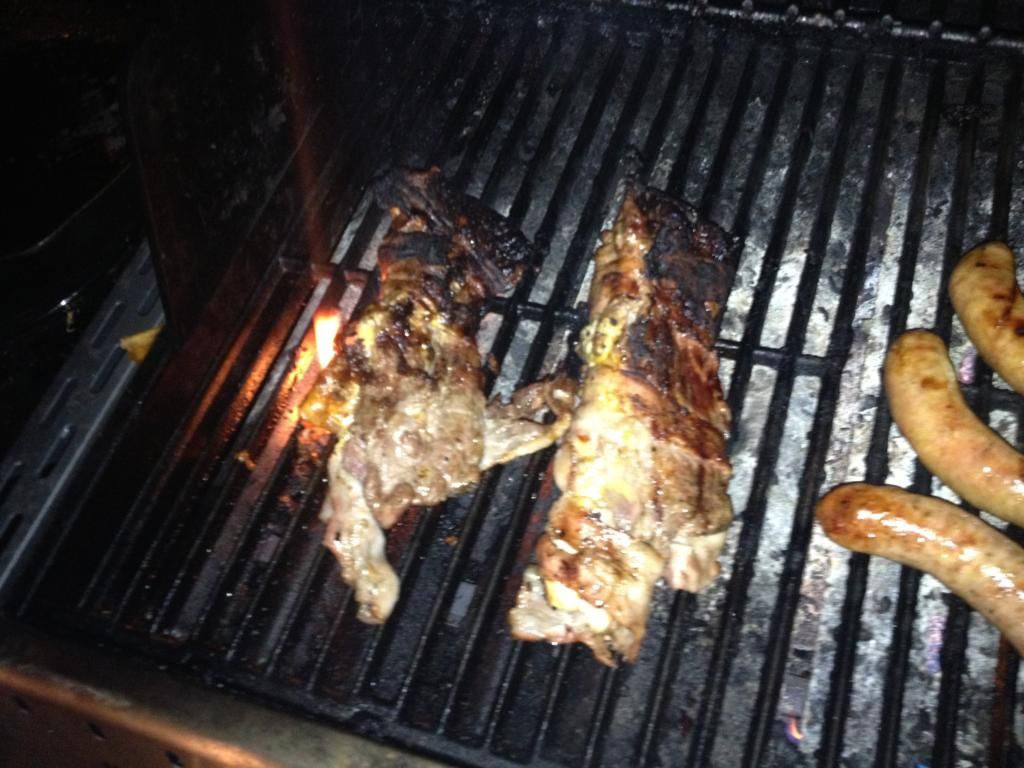 At this point, I can't wait to get at least one of these things into me!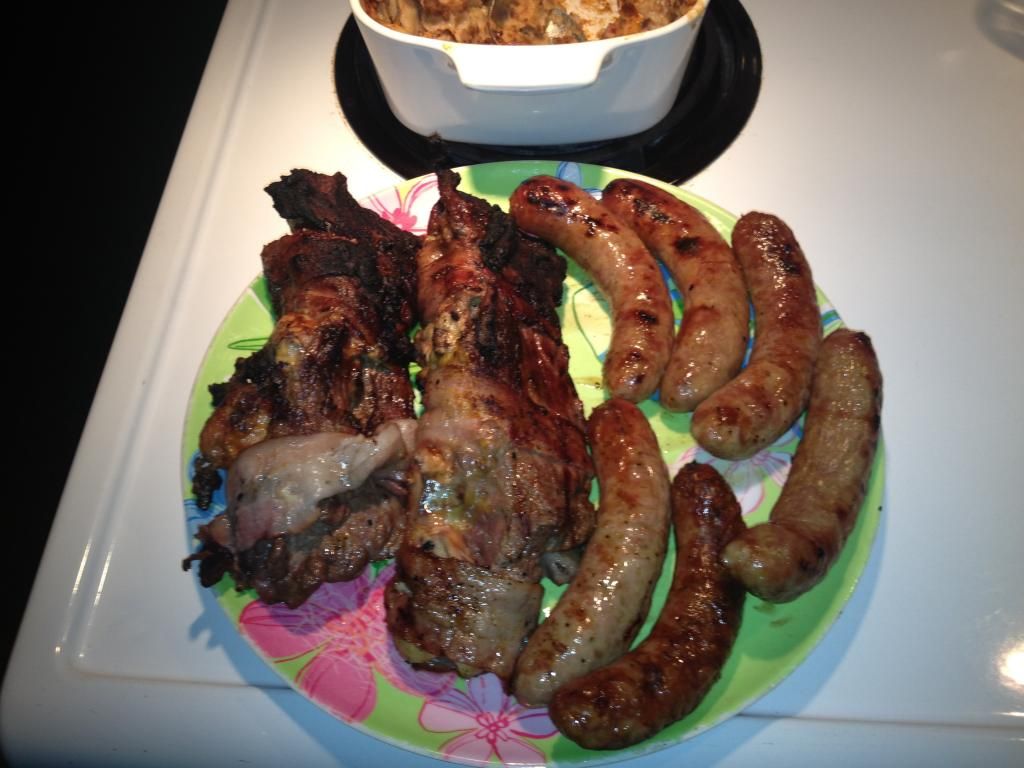 The finished Chicken- and Cheese-Stuffed, Bacon-Wrapped Steaks with some more sausages!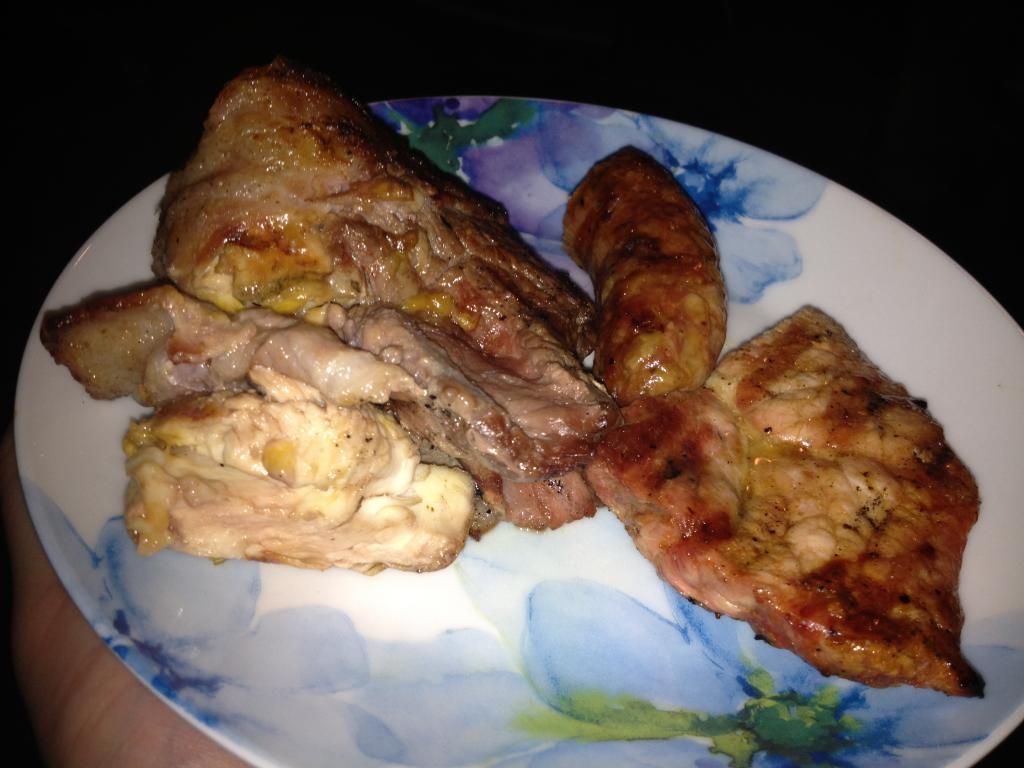 Aww yeah, look at all that meat! One thing I found that this Meatfest had in common with the most recent one this past February is that we didn't end up eating ridiculous amounts of everything. Instead, we just nibbled throughout the night. This was good for avoiding distress from overeating, and left more room for booze, but it's not quite as legendary as the first time we did it, where we ate so much that I felt not great for the next couple days.
However, one thing we were able to do this time that we hadn't previously was have a fire! My parents' farm is nestled OUTSIDE the City of Peterborough, so we were able to have a little fire without breaking the law.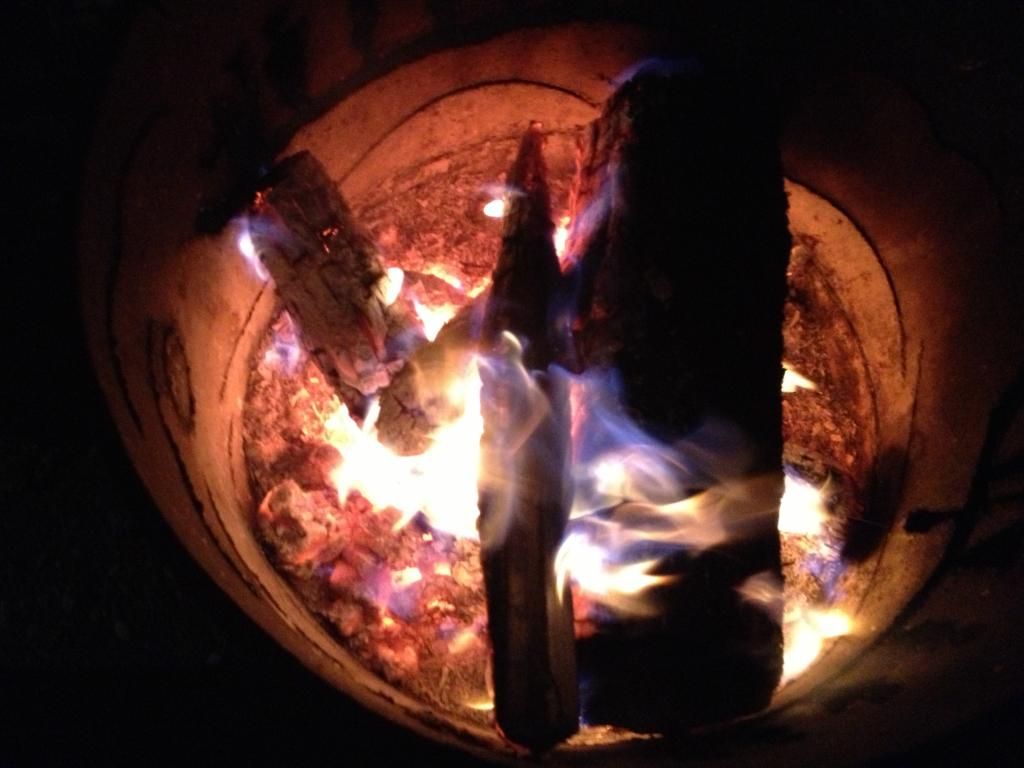 Meat, fire, whiskey, warm fall weather and Pink Floyd's new album on the stereo. Could it get any better? I don't think so.
The next morning, I found this message scrawled on my parents' fridge using the letter magnets they've had for years.
Shart & Dart. I guess that's like a Dine & Dash, except the total opposite. Bravo, James "Chester" Field, this is easily one of my favourite fridge magnet phrases ever.
What's the craziest meat creation you've ever made or consumed?