[Via YouTube]
UPDATE: The show has been rescheduled to December 12.
If you've watched a decent amount of Canadian television, chances are you've seen at least a couple episodes of Kenny vs. Spenny. If you've got Netflix, there's an even better chance that you've binge-watched the entire series.
In case you're not familiar, Professor Wikipedia has a pretty good rundown of the show's achievements:
Kenny vs. Spenny is a Canadian television show starring Kenny Hotz and Spencer Rice, who face each other in various competitions. The loser of each episode must perform an act of humiliation, usually selected by the winner. Hotz and Rice created the series, and it is typically shot in their hometown of Toronto, Ontario, based mostly out of the house they shared. As of November 2008, the show airs on CBC, Global and Showcase in Canada, on Comedy Central in Germany and the Netherlands, on The Comedy Channel in Australia, on Sony Max in South Africa, on Italia 2 in Italy, on FX in Portugal, on JIM in Finland, and on Comedy Central in Sweden. The series concluded with an hour-long Christmas special that aired on December 23, 2010, at 9 pm ET/PT on Showcase.

The series was nominated for the Canadian Comedy Awards in 2010 and 2011 and for Gemini Awards in 2005, 2006, and 2008 as the best Canadian comedy series, and received a Rose d'Or nomination in Switzerland for "best international comedy series". The show has spawned several replicas of its format, including a family-friendly French Canadian version called Frank vs Girard that airs on VRAK.TV. Also following the format are Ed vs. Spencer in the United Kingdom, Juan vs. Roman in Latin America, Elton vs. Simon in Germany, Katja vs. Bridget and Dennis vs. Valerio in the Netherlands, "Sid vs. Varun" in India. The show was named #8 among the top 10 Canadian television shows of the 21st century.
There's a new meme that's been floating around the internet: Good Guy Kenny Hotz. Even though he's often portrayed as the aggressor on the show, playing pranks for free, he's been so kind as to provide the internet with all episodes of the show for free without ads on YouTube.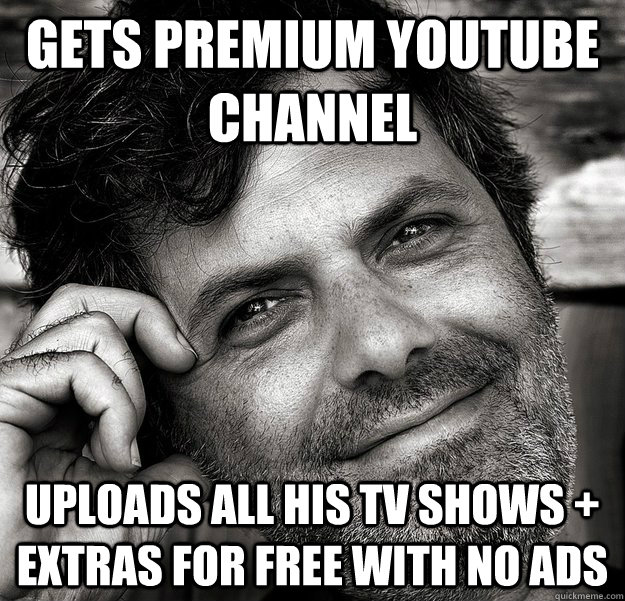 [Via quickmeme.com]
So now you can enjoy classic battles like…
Who Can Lift More Weight With Their Genitals?
Who Can Eat More Meat?
Who Can Get Further With The Other Guy's Mom?
They've been touring their live show across Canada and are finishing up this "season" of shows on a high note, taking the stage TONIGHT at The Venue!
What can you expect to see in their live show? How about some never-before-seen footage from their show that was deemed too offensive to air on television? You'll learn more about who Kenny and Spenny really are, and participate in a Q&A session. And you can never rule out the possibility of a random live humiliation!
Want to be a part of the fun? All the details are on the Facebook Event Page.
Tickets are $49, or if you want to join in a meet & greet with the guys, $99 gets you in to that. If you've got a valid ID, you're in luck because you can get in for $29!
It's a licensed/all ages event, so you can even bring the kids (but I wouldn't recommend that…)
I'm hoping I'll be able to sneak into the meet & greet so I can tell Kenny the story of how I saw him at a restaurant in Toronto's Chinatown one Sunday morning, and I stared blankly as he said "Hey, how's it going?" and snuck past me out the door. That story is actually documented in THIS BLOG.
UPDATE: The show has been postponed til December 12 due to a family emergency. But that's only a month away!!!
Come on out to The Venue tonight on December 12, it's gonna be a great time! If you don't, look out…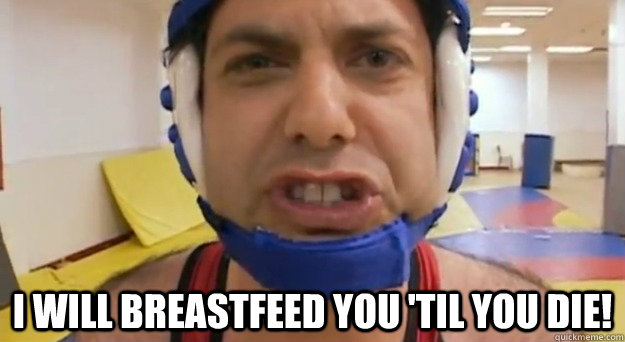 [Via quickmeme.com]