[Via Thinkstock Photos]
Here we are, it's Movember once again. For many folks, that means not shaving their upper lip for a month. For others, it means shaving off their beards to start fresh. Overall, though, Movember is about changing the face of men's health.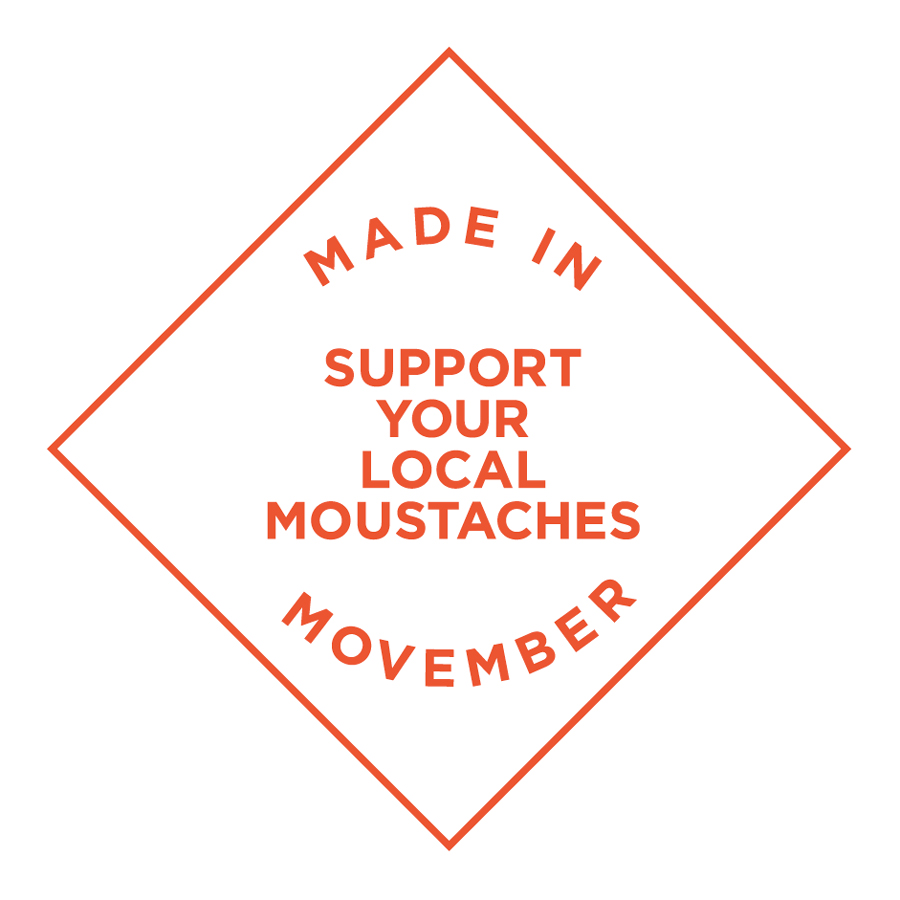 [Via Movember.com]
Now I've partaken in Movember the last few years…
#Movember 30th is here. This is what I mustered. How did you do? pic.twitter.com/NxcMXIiRxI

— Ken Elrick II (@DrPatchbeard) November 30, 2013
You can find my Movember Shave-In blog from last year HERE.
This year, however, I've decided to take a break from the clean-shaving madness. I guess I'm doing it for semi-selfish reasons.
First off, I'm quite fond of this beard that I've been growing now for 11 months, and don't particularly want to get rid of it right this second. I'm just generally not a fan of being clean shaven, period. But I also would like to be able to say that on at least one occasion, I grew a beard for an entire year. I've been growing this since the start of Decembeard last year, and aside from a couple trims on the sides and moustache (nobody likes eating their 'stache), have left it more or less untouched.
Of course, it's just hair, it'll grow back if I cut it off (though it'd take another year to get it to this point). There is another factor in my decision, however: Weather.
13 degrees out and I'm wearing a scarf. Must be #Movember. pic.twitter.com/Vvab2jLPSK

— Ken Elrick II (@DrPatchbeard) November 1, 2013
It's been nearly a year since the skin on my face has been exposed to any type of weather. It doesn't take more than a couple days to get used to it, but the initial shock is pretty intense. Last year on November 1st, I was wearing a scarf in 13-degree weather. One year later, with the high for the day 10 degrees cooler and snow flying outside… I can't imagine how it would make my face feel, nor do I really want to find out.
So no, I'm not shaving clean this year. That being said, I'm not about to turn my back on Movember and the men who are partaking this year. I still intend to donate, because I can't participate and keep my giant beard at the same time. My plan is this: Come the end of the month, whoever out of the participants I know has grown the best moustache (as judged by me) will receive a donation.
What kind of moustache does someone have to grow to impress me? It doesn't really matter, as long as it's good. Maybe you can find some inspiration from some of the rock stars who have sprouted masterpieces on their upper lips. Here's a few good examples in no particular order:
Ted Nugent

[Via Amazon]
Though lately he's better known as a gun fanatic with a knack for offending people everywhere, in his early days, Nugent was known to wear a pretty gnarly moustache, which was probably best displayed on the cover of his 1977 album Cat Scratch Fever.
Russell Hammond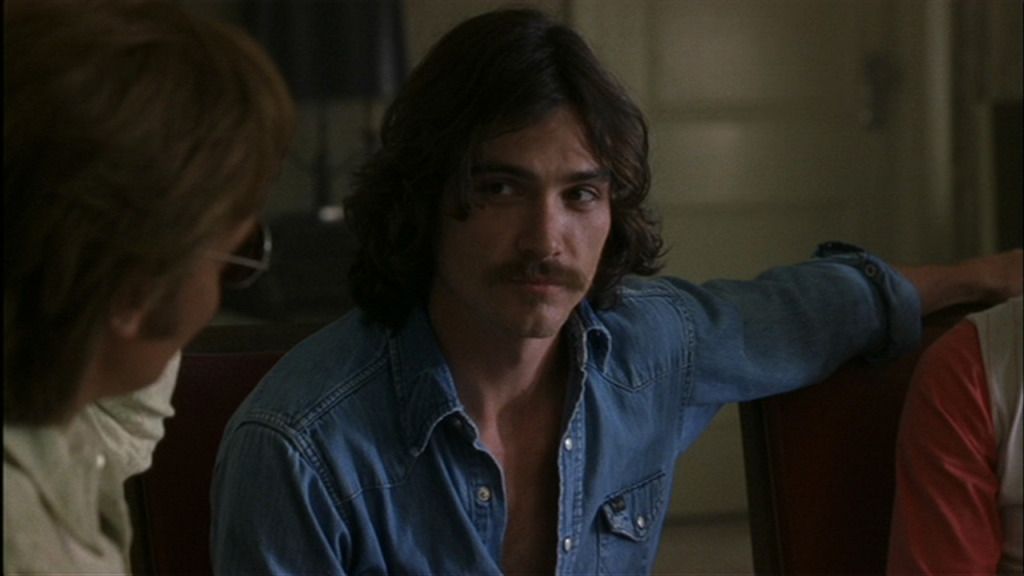 [Via eaglesonlinecentral.com]
Okay, so Russell Hammond isn't actually a real person. He's a character in the film Almost Famous (which happens to be one of my all-time favourite films) played by Billy Crudup. I put him on the list because the character embodies what rock semi-stardom must have been like back in 1973… Also, with that moustache, Crudup has never looked better.
The Beatles

[Via Professor Wikipedia]
The Beatles are known for all going through a number of different looks throughout their career, and while George Harrison's moustache is the first one that jumps to my mind when I think of them, there was a time when all 4 of them simultaneously sported soup strainers. Having a moustache must have been a requirement to get intoSgt. Pepper's Lonely Hearts Club Band.
Derek Smalls

[Via thereelbits.com]
Okay, I know… Another character from a movie. However, I think actor Harry Shearer has played enough gigs as Derek Smalls for it not to matter. The bassist of Spinal Tap has a majestic moustache that ladies seem to love (If you recall, in the film, Smalls' "special new friend Cindy" can't get enough of it on the tour bus. "This is Cindy's first moustache!"), and men try to emulate. Good luck, you'll probably have trouble recreating it without stuffing a foil-wrapped cucumber down your pants.
David Crosby


[Via davidcrosby.com]
Though it's only recently that the Crosby portion of Crosby, Stills, Nash & Young has been back in the headlines (for royally pissing off Neil Young), his moustache is timeless.
Duane Allman

[Via soundonsound.com]
As a member of The Allman Brothers Band, Allman achieved success in the early 70's, but it was short-lived. The story of Allman's death is an interesting, albeit sad, piece of rock history. Allman was killed in a motorcycle accident in October 1971 at the tender age of 24. It was just over a year later and only 3 blocks away that Allman Brothers bassist Berry Oakley died in a similar manner, being thrown from his motorcycle after colliding with a bus. Though this story is often talked about when discussing Duane Allman, what we really should be focusing on is that awesome moustache/muttonchop combo!
Freddie Mercury
Though the Queen frontman didn't always sport his iconic moustache, once he did grow it, it became a defining feature of his face. In fact, two years ago, Metal Hammer released a list of the greatest rock & roll moustaches, and Mercury was at the top of it.
Tony Iommi

[Via johnnyconcert.com]
Tony Iommi is well known for his crushing guitar riffs and fantastic guitar tone, but also very well-known for that legendary moustache on his face. However, he's not the only Sabbath member to grow such an excellent piece of facial hair…
Geezer Butler

[Via feelnumb.com]
Iommi's bass-playing counterpart in Black Sabbath is also known for his gnarly stache. Even though both have since toned down their facial hair a bit, back in the 70's you could have them stand beside each other and think one of them was standing beside a mirror.
Robert Plant

[Via Pinterest]
Though he didn't sport it for very long, Led Zeppelin's frontman did grow this awesome moustache in 1970. Though he's not necessarily well known for his facial hair, this moustache came after he had grown some intense sideburns. Those particular sideburns inspired me (at the tender age of 16) to try and grow some just like them… And I did. Let me tell you – walking around a high school with long-hair and giant sideburns inspired by a musician who wore them 35 years prior takes some balls, and led to a fair share of teasing. However… It was totally worth it.
John Bonham

[Via Professor Wikipedia]
While Robert Plant may have only sported the 'stache for a short time, Zeppelin drummer John Bonham was well known for his moustache, though he also wore a beard throughout a good chunk of the band's career. I'm not saying it was his moustache that gave him magical drumming powers, but they had to have come from somewhere…
Neil Peart

[Via imgarcade.com]
Of course I couldn't leave out my favourite drummer! Though it's been over 30 years since Peart sported a cookie duster, it would be ridiculous not to have it on this list. Though I doubt anything could outshine Peart's percussive ability, his moustache growing ability would sure give it a run for its money. It's just a shame he traded the 'stache for a rat tail and never looked back.
Lemmy Kilmister

[Via Professor Wikipedia]
Lemmy is obviously well known as the bassist and vocalist of Motörhead, and for being the rock star of rock stars. His habit of drinking a bottle of Jack Daniel's every day, smoking Marlboro Reds and his alleged status as a "sex star" all partially define him, but he's arguably best known for the defining features of his face: the mole, and the moustache/muttonchop combo. This facial hair is so synonymous with Lemmy that I generally refer to that facial hairstyle simply as "The Lemmy." About a year and a half ago (when rumours of his death were running rampant), I put together a little tribute to Lemmy. You can read it HERE.
Frank Zappa

[Via Ultimate Classic Rock]
Few people are so well-known for their facial hair that the style gets named after them. While I'm guessing the moustache/soul patch combo isn't formally known as "The Zappa," but that's how I've always known it and seen it referenced. In fact, there may even be people out there who haven't heard anything from any of Zappa's 60+ albums (dude was quite prolific) but would recognize him just from seeing his moustache. Maybe not, I don't know. What I DO know is that his has to be one of the best moustaches of all time.
Did I miss anyone? Is there anyone else you think should be on the list? Post in the comments if so!