There were a few awesome things happening in my kitchen this week. Yesterday, I shared how I made homemade fried chicken. Later on in the week, I made some delicious pulled pork!
This is another very simple recipe which will get you at least a couple meals, depending on how many you're cooking for. I first learned this from my manager at Domino's Pizza, Denise Kimball.
What You Need:
A bone-in ham

Not the actual ham I used. [Image source: nueskes.com]
A 2L bottle of root beer.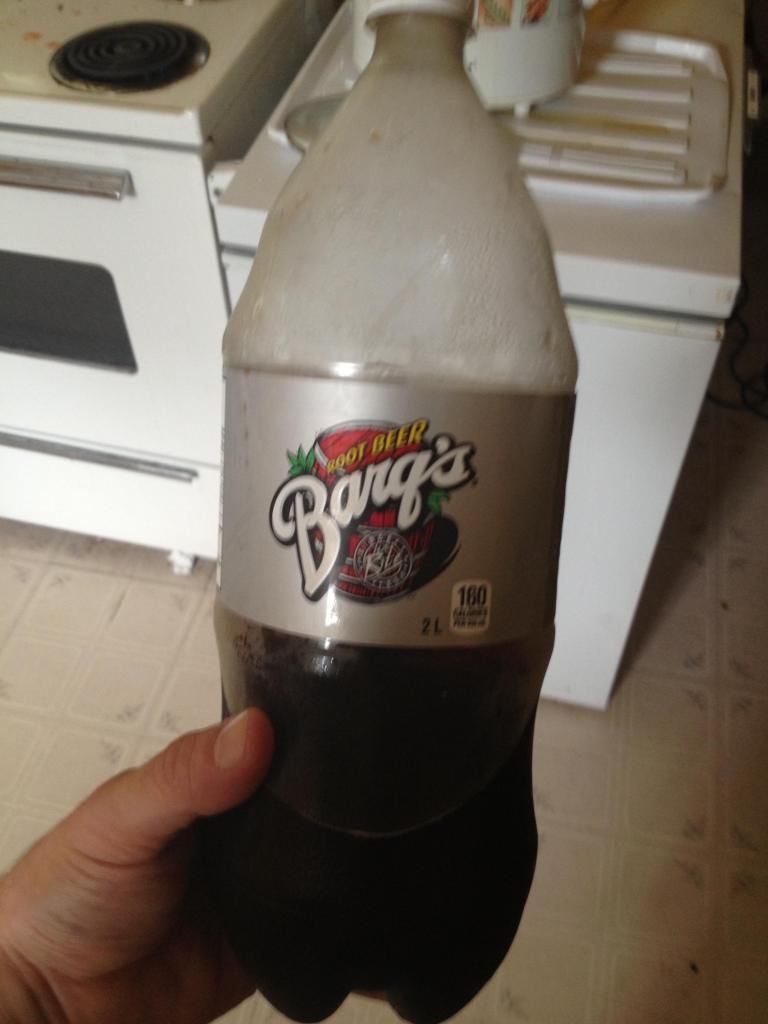 I used Barq's
and a slow cooker.
I didn't take a photo of my slow cooker. Whoops.
Here's what you do.
1. Cut up the ham
My slow cooker is not big enough to fit any bone-in ham I've ever purchased in whole, so I've always had to cut the meat off and pile it in. This time I stabbed myself a bit in the finger! If you have a slow-cooker that's big enough to fit the whole thing in, do it that way – you won't risk stabbing your finger and it will streamline the pork-pulling process.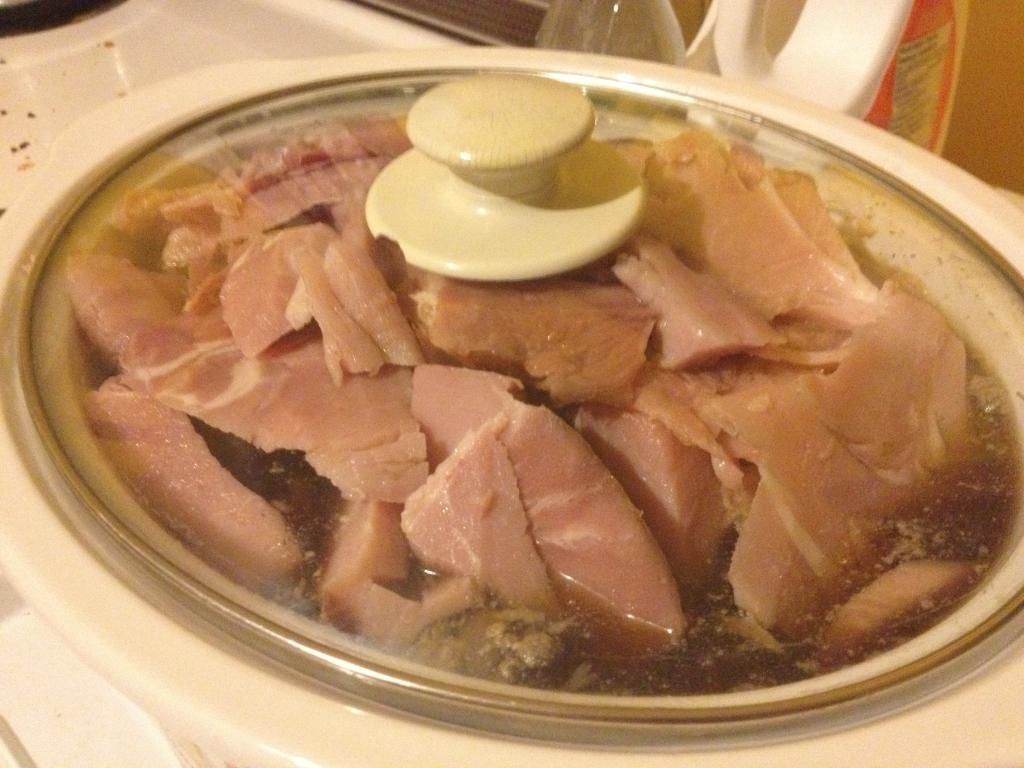 2. Fill the Slow Cooker with Root Beer
As you can see in the last photo, I'd already filled the slow cooker up with the root beer.
3. Set the Slow Cooker on Low and Do Whatever for 12 Hours
It's just that simple. Let the slow cooker do its thing and do your thing. I went to bed, since it was 2 AM by the time I got everything cooking.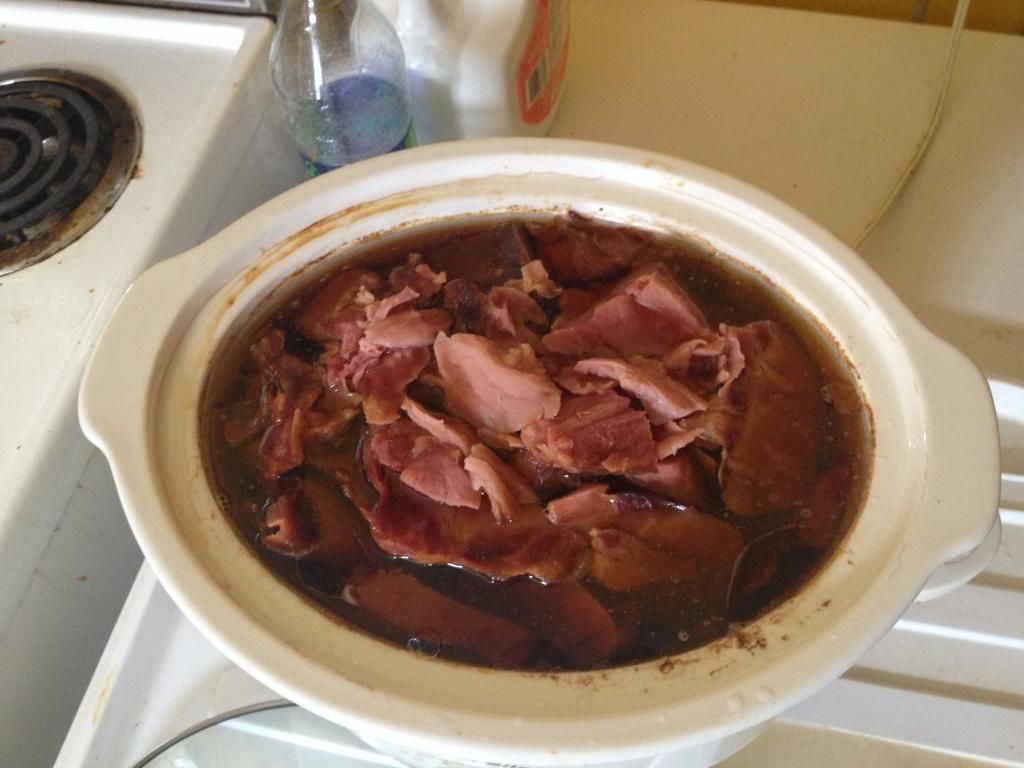 This is what it looked like 12 hours later. I actually left it in the slow cooker for something closer to 19 hours while I went to work.
4. Pull the Pork
Sounds dirty, but if you have the right tools, it doesn't have to be.
All you need is two forks and some time. Take out the pieces of ham and pull them apart with the forks, and put the shreds back into the slow cooker pot.
5. Add BBQ Sauce and Beer
I didn't think to take a photo, I was too busy getting excited to eat. However, I added a bottle of BBQ sauce (use whichever one is your favourite) and a can of beer. This time I went with a James Ready 5.5. Stir it all up
6. Reheat the Pork
You could eat it cold, but its best enjoyed warm, so turn the slow cooker back on and warm it up.
Pulled pork sandwiches are a classic way of enjoying it, but it's fun to be unconventional. My girlfriend Anne recommended doing up some pulled pork poutine.
So we fired up my trusty deep fryer.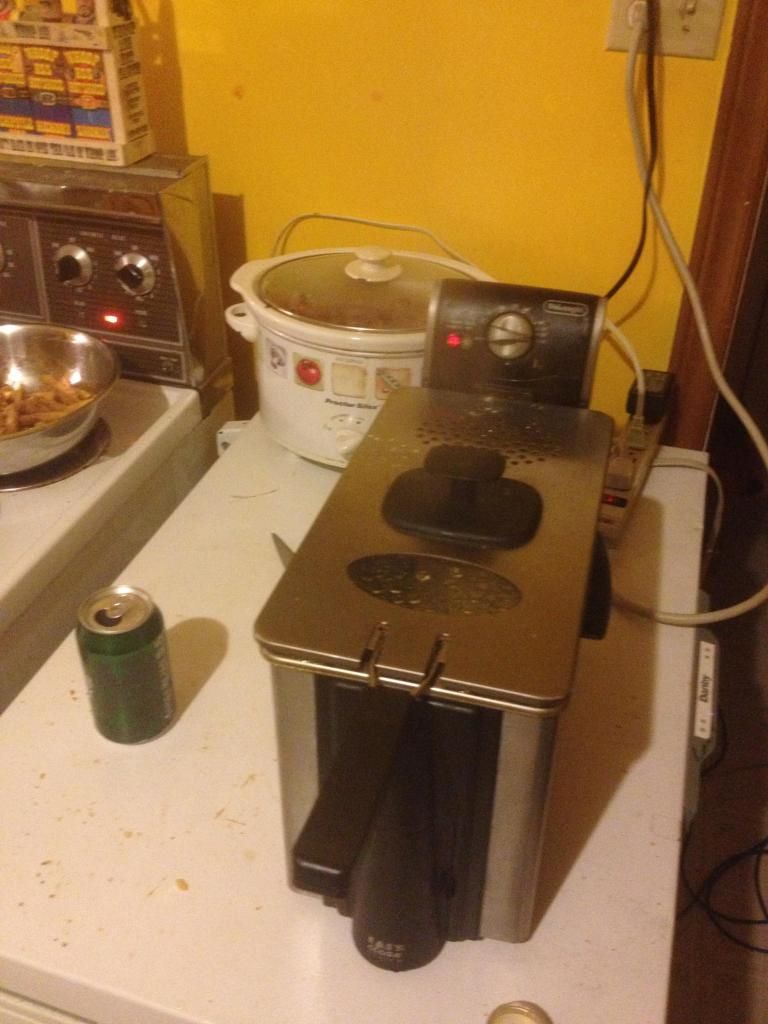 And put on some gluten free gravy.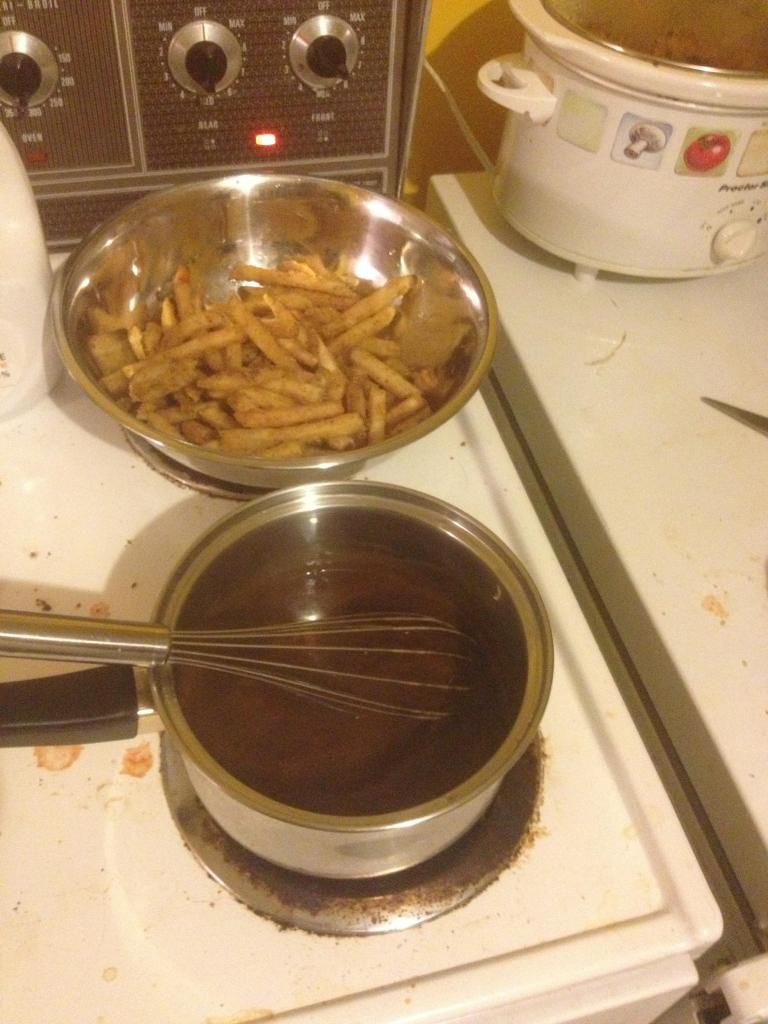 And shredded some cheese.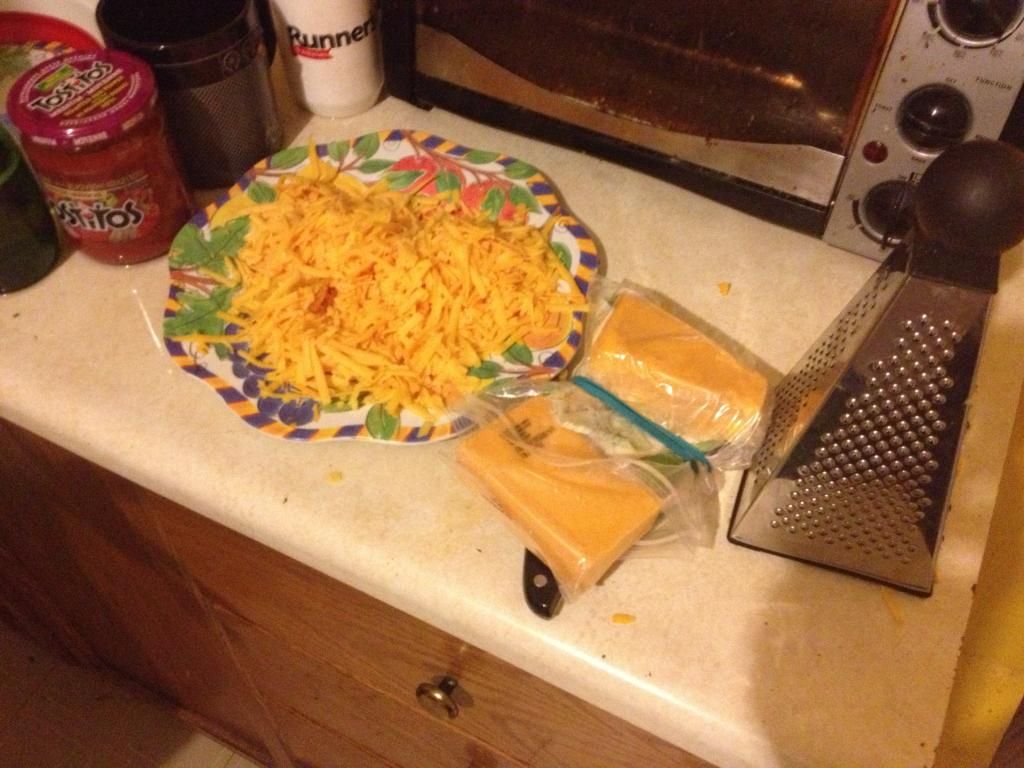 I know, I know… Proper poutine uses cheese curds. I haven't been to Empire Cheese lately though, so some shredded cheddar will have to do.
Combine it all on a plate, et voila, a meal to impress your friends who just popped in!