I love to eat. I guess everyone loves to eat, because we'd all die if we didn't… But seriously, cooking and eating food is one of my favourite pastimes. I've written a number of cooking blogs, but it's been a while since the last one.
I was recently given a deep fryer by my parents, which most certainly is trouble – because as much as I love eating things, I love eating deep-fried things even more. Good for my health? No. Good for my tastebuds? Oh yes.
So this week, I decided to take a crack at making some homemade fried chicken. Here's what I did:
I wasn't sure where to start, so I googled gluten-free fried chicken recipes, and came up with THIS. For the record, I'm not gluten-free but my girlfriend is.
1. Prepare The Chicken
You need to make sure your chicken is thawed. I had a bunch of drumsticks and a few boneless skinless breasts to work with. You might also consider doing chicken wings or thighs in this way too. I sliced the breasts down the middle to make some nice strips.
2. Prepare the Batter and Coating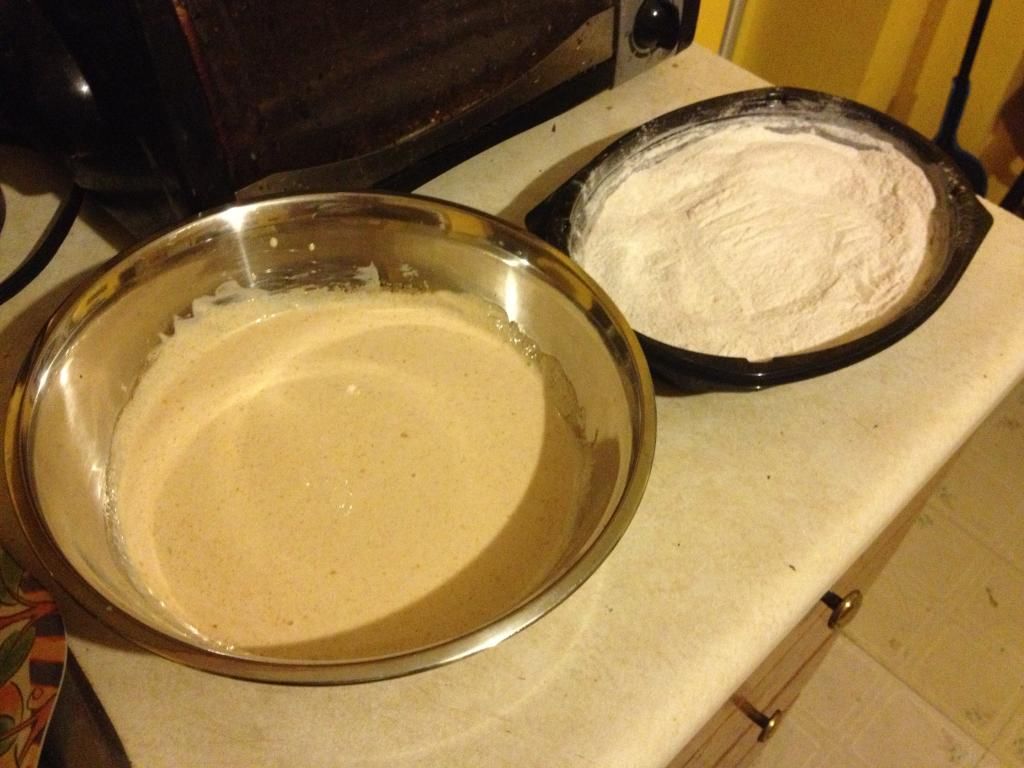 I based my recipe on the one I linked to above, but took a few creative liberties. The recipe called for buttermilk to use in the batter. I instead chose to go with some tasty buttermilk ranch sauce, with a couple spices thrown into the mix. As for the coating, we used gluten-free Bisquick mix, but any sort of all-purpose flour should do the trick.
Now the recipe called for 4 cups of flour, one tablespoon of paprika, and 2 teaspoons each of onion powder and garlic powder. I followed the recipe, but it was WAY more than we needed for the amount of chicken we had. You might even be able to cut that in half and still have enough to make as much as we made.
3. Preheat the Fryer
If you don't have a deep-fryer, that's okay. You can use a pot full of oil on your stovetop to do the same thing… But be careful! Any wrong moves and you could have a nasty grease fire on your hands.
4. Fry the Chicken
Once your fryer is up to temperature, you'll want to dip your pieces of chicken in the batter, roll them around in the flour, and put them into the fryer basket. If you've got a small fryer, you'll probably have to fry the pieces in a few stages. Make sure you don't overcrowd the chicken in the basket. Toss it in for 5-6 minutes, or maybe less if you don't want it to be as dark.
5. Bake the Chicken
Once all your chicken has been fried, it's a good idea to throw it in the oven to make sure it's fully cooked. I cranked mine all the way up to 450 and put the chicken in, checking on it periodically. You need to make sure your chicken reaches an internal temperature of about 165 F so it's safe to eat.
6. Fry Up Some Potato Wedges
This step obviously isn't necessary for delicious deep-fried chicken, but in my experience, some nice golden brown wedges make a great side dish for fried chicken. Add a little corn to the mix, et voila! A delicious meal!
What's your favourite thing to deep fry?