When I first read the headline: Bill Murray Just Cast Ghostbusters III, I just assumed it was referring to male actors.
BUT BOY I WAS WRONG. Bill Murray told reporters at TIFF this week who he'd like to see in a new Ghostbusters movie, and I'd say he's pretty bang on.
First up, Melissa McCarthy.
Emma Stone.
Kristen Wiig.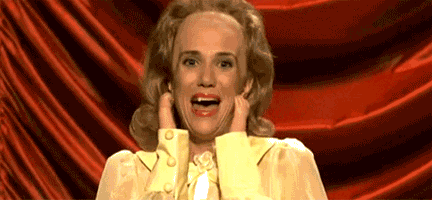 And Linda Cardellini from Freaks and Geeks (also Mad Men).
The only thing that bugs me a bit about Bill Murray's little speech though is when he said this:
"It's a grand idea […] I would watch it! I mean, I love Robert Palmer's videos, so why wouldn't I love the female Ghostbusters?"
Uhhh what year is this Bill? Robert Palmer? Really?