[via Thinkstock Photos]
This past Saturday was International Bacon Day. I hope you got a chance to celebrate by stuffing some bacon into your gullet.
Now I personally believe that every day should be a bacon day – not that you should only eat bacon every day, but just a little bit here and there wouldn't hurt. Fortunately, bacon and burgers go very well together.
See, we're now into Le Burger Week. From The Huffington Post:
Hey Canada — well, Montreal, Quebec City, Toronto, Gatineau, Winnipeg and Ottawa to be exact — Le Burger Week 2014 is here, and oh boy, it's a meaty feast.

For a third year in a row, selected Canadian cities will have a chance to celebrate all things burgers and buns from Sept. 1 to Sept. 7 as their hometowns offer up some over-the-top takes on the classic burger. This year, 180 burgers will be up for grabs across the country at local favourites and newly opened restos.

"This year we are letting the chefs go all out which means we didn't set any price limits for them," says Burger Week co-founder Na'eem Adam. "They can do what they believe represents them the most. Burgers range from $5 to $20 this year."
Now unfortunately, Peterborough is not on the list of cities taking part… But we're pretty close to Toronto, and if you're feeling even more adventurous, it's not too far to go to Ottawa or even Montreal. It'd be worth the trip, too, because you're not going to get just your standard fast-food joint burger.
Burger Week lets you eat locally, try new ingredients and vote for your top burger. And although the burgers listed below look like a carnivore's dreamland, Adam ensures us there will be plenty of options for vegetarians and vegans as well.

So what can you expect? Tons of eggs on burgers, classic fried toppings like pickles and tomatoes, and patties made from everything from lamb to steak to beef.
So let's have a look at what's up for grabs in Toronto: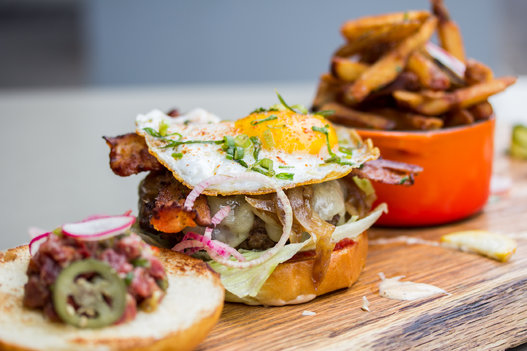 THE JOINT: Bannock
HOMETOWN: Toronto
WHAT AM I EATING? Super Cheeky Burger: Triple A chuck and cheek, screeched steak tartare, pepper bacon, tomato marmalade, fried duck egg and iceberg lettuce.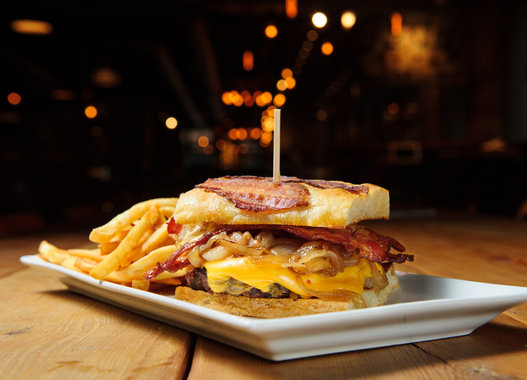 THE JOINT: Duke's Refresher + Bar
HOMETOWN: Toronto
WHAT AM I EATING? The Woody Burger: patty with BBQ sauce, American cheese, bacon, caramelized onions stuffed inside a freshly baked bacon focaccia bun. Yup, a bacon bun.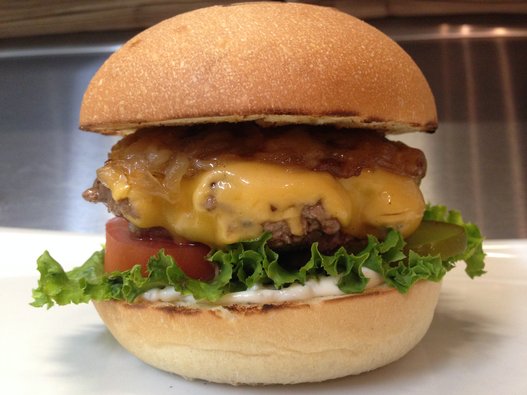 THE JOINT: Toma Burger Addiction
HOMETOWN: Toronto
WHAT AM I EATING? The Truffle Cheeseburger: truffle mayo, caramelized onions, beef patty, lettuce, tomato, pickles, cheddar and a homemade brioche bun.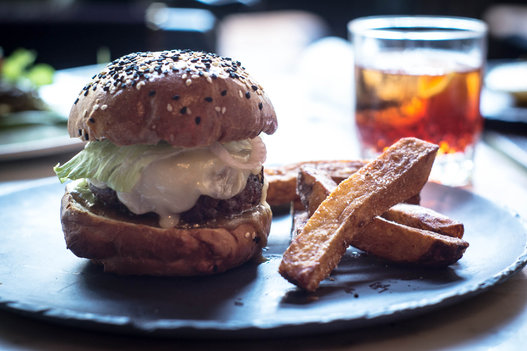 THE JOINT: Weslodge
HOMETOWN: Toronto
WHAT AM I EATING? A patty with wild mushrooms, smoked cheddar, dill aioli and house fries.
Not too shabby. If you're looking to visit our neighbours to the east, there are some pretty appetizing options in Montreal as well.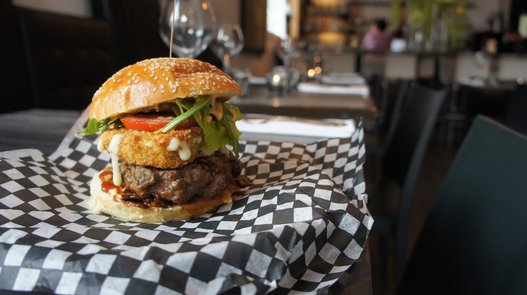 THE JOINT: Miss Prêt à Manger
HOMETOWN: Montreal
WHAT AM I EATING? The Green Giant: fresh jalapeno-infused organic local all-beef patty, local cheese, green tomato deep fried in panko crust, caramelized onions, more fresh jalapeno, tomatoes, romaine, arugula, spicy Wafu mayo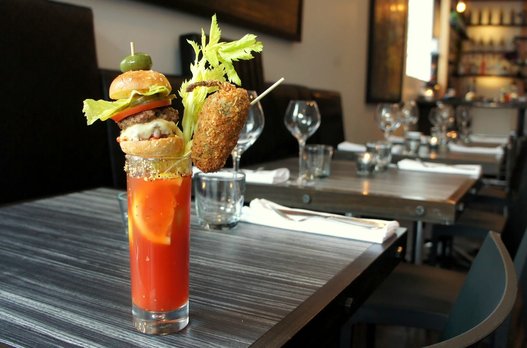 THE JOINT: Monsieur Resto + Bar
HOMETOWN: Montreal
WHAT AM I EATING? The Double Burger: mini fresh jalapeno-infused double mini burger with classic toppings and a jalapeno popper served on a Bloody Caesar.
A restaurant literally called "Mister Restaurant & Bar" serves a burger ON TOP OF a Caesar. Time to resurrect the #CaesarTour2014 hashtag!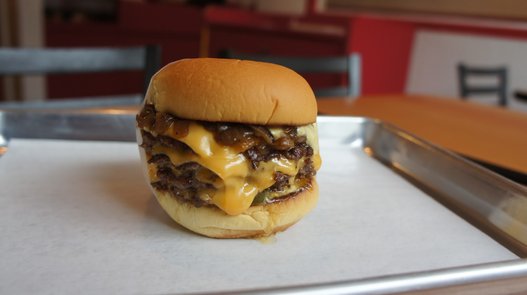 THE JOINT: Uniburger
HOMETOWN: Montreal
WHAT AM I EATING? The 4×4: four times the meat, cheese, pickles and grilled onions.
I hope these photos haven't made you too hungry. I know I was half-tempted to try and eat the keyboard while writing this.
Given that it's the first week of school, if you've got kids, you'll probably find it pretty difficult to get away (even to Toronto) just for burgers. Even though Peterborough is not one of the cities taking part in Le Burger Week, that doesn't mean there aren't options here.
I reached out to Donald Fraser, who runs Farm To Table Culinary Tours with his wife Krista right here in Peterborough.
To get your burger fix locally, Donald recommends paying a visit to Reggie's Hot Grill on Hunter Street in East City. Another good option is the Apollo Grill, with locations downtown at Hunter & George as well as the West End on Lansdowne.
He also mentioned that those looking for a "high end" burger would find delicious options at Rare Grill House on Brock Street, and Brio Gusto on Charlotte Street.
Or if you're feeling ambitious, you could even make your own. On his website, Donald has the recipe for the BEST burger ever. Give it a shot!
Whatever you do, enjoy a burger sometime this week!