Admittedly, I'm not the biggest fan of the show Bob's Burgers, but I loooove Tina Belcher.
She was selected as the Best Character on TV Now in a poll on the Entertainment Weekly site.
The eldest Belcher daughter, voiced by Dan Mintz, is the epitome of hilariously awkward teen-dom.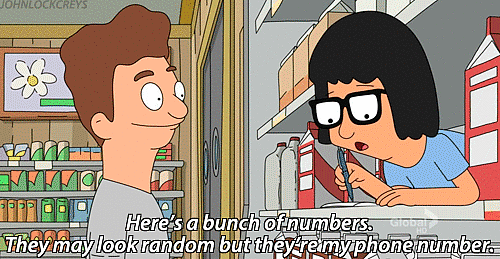 I think this article from Jezebel says it best:
"I suppose if there is one thing that will unite us after all, it's the ghastly hormonal experience that is adolescence. And no one, NO ONE I TELL YOU, pulls it off with more style, grace, and pure sensuality than erotic friend fiction novelist and mergina detective Tina Belcher. And as someone who, for the most part, verbally communicates in groans and other extended monosyllabic noises, this is very inspiring. Long live Tina Belcher."
Now watch comedian Dan Mintz's stand-up and prepare to be weirded the eff out.
Now read through a bunch of @tinatbh's tweets, and you will have accomplished as much as I have today.
i get anxious for ppl who fall asleep on public transit. like where is ur home? how many stops have u missed? this was not a time for a nap

— tina (@tinatbh) August 14, 2014