[Via Wikipedia]
Since I finally got my van back on the road this summer, after swapping the engine out, I've been trying to make up for lost time by driving it around as much as I can. I also particularly like taking photos of it and posting them online. Since it's so flashy, people tend to notice. Neil Morton of PtboCanada.com was one of those people, and he decided he wanted to feature the Patchbus on their site. You can find that post HERE.
It also caught the attention of Tom, Greg and Julie of the Peterborough Patriots Sports Club, who I played sledge hockey with this winter. They also man the gate at Bridgenorth Cruise Night, and had invited me numerous times to bring my van up and show it off. Finally, this past Monday, the stars aligned and I was able to make it.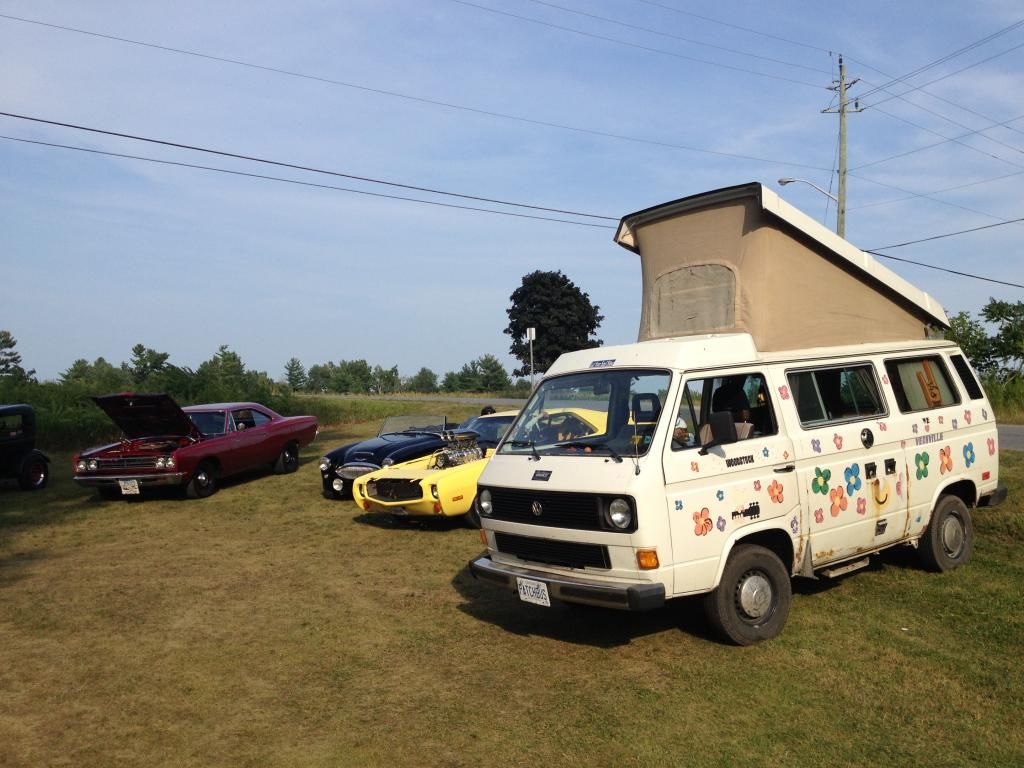 The Patchbus in good company: (L-R) Plymouth Road Runner, Austin-Healey 3000, and an AMC AMX dragster!
I have very fond memories of going to the weekly car shows in Midland with my dad as a very young toddler. At the time, he worked towing cars for a gentleman who had a few classic cars, and I got to ride around in those a bit as a toddler too. But in recent years, I haven't been to many car shows at all. The most recent one I can remember vividly was one at the Seaway Mall in Welland while I was still in college! I was certainly overdue.
This was the first show I'd ever been to as an owner, and it was awesome. When you go to a car show, you're not supposed to touch any of the cars, which is a fantastic rule. You never know, even the slightest touch could scratch paint, or break something. With me, however… Well I drive the Patchbus just about every day and take it out into the woods to go camping, so I didn't have a problem letting folks look around inside. It became a hit with kids too, and I had to make sure to remind them that everyone else here did not want their cars touched, but that it was okay to climb into and look around mine.
It probably would have been a different story if I had one of the other cars around. Here's just a tiny sample of the sweet rides that showed up: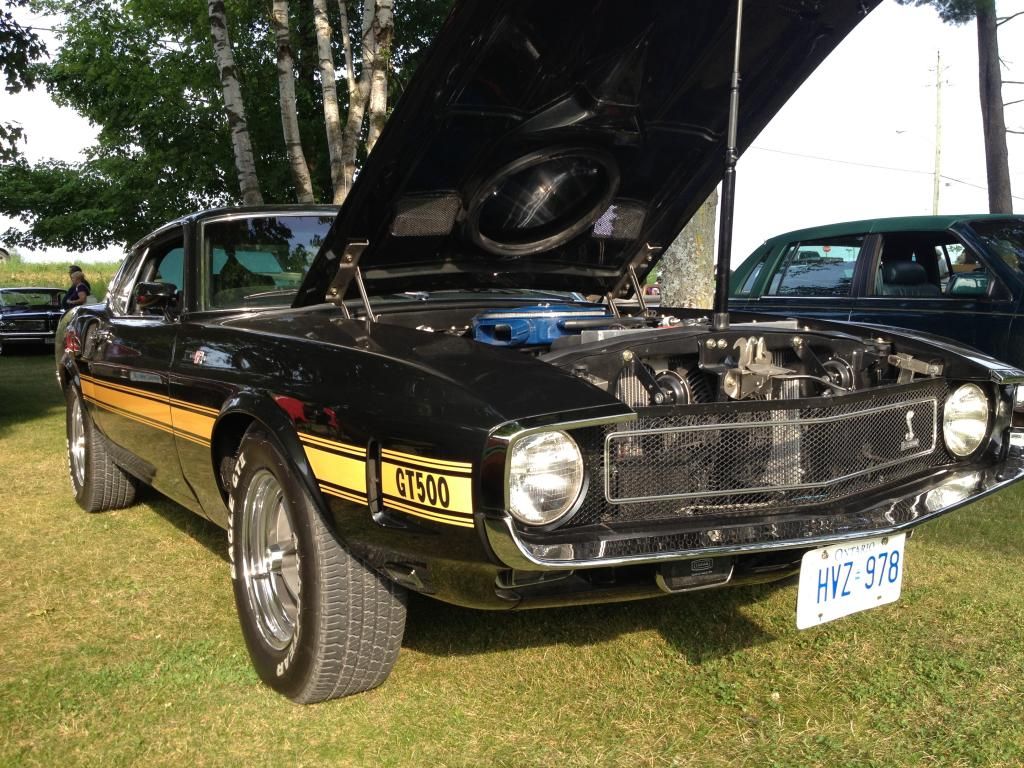 Shelby GT500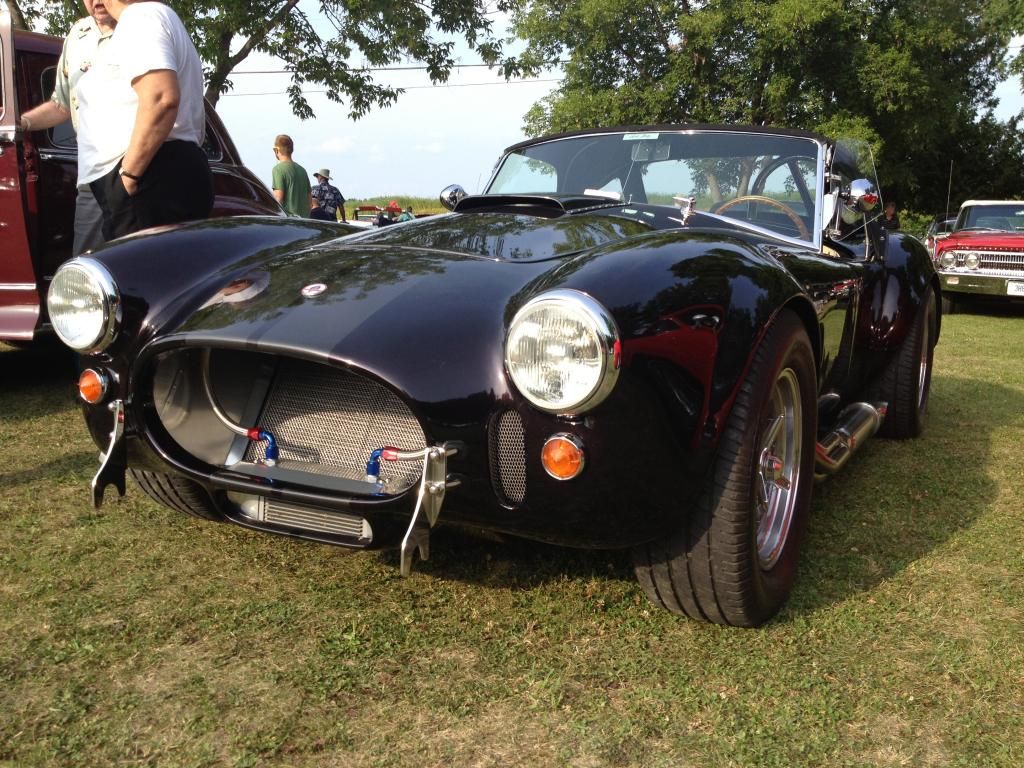 Shelby Cobra. There's just something about Cobras… They really get me going!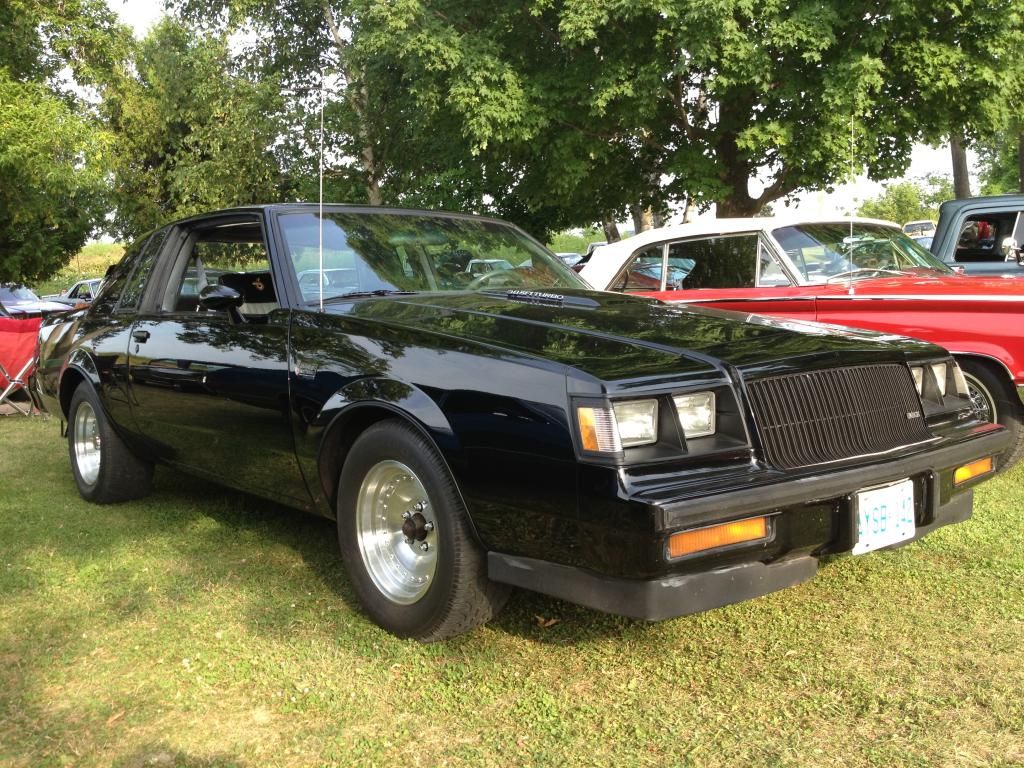 Turbocharged Buick Grand National. I thought it was a GNX at first, but it lacked the GNX badging. Still pretty damn sexy.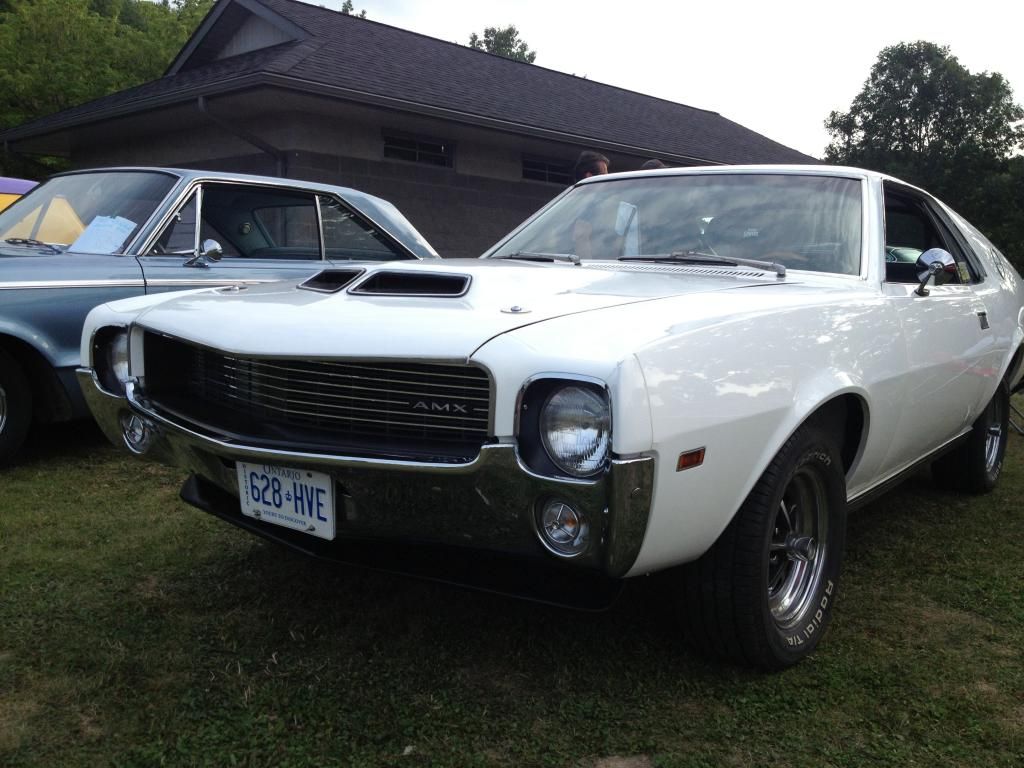 Another AMC AMX.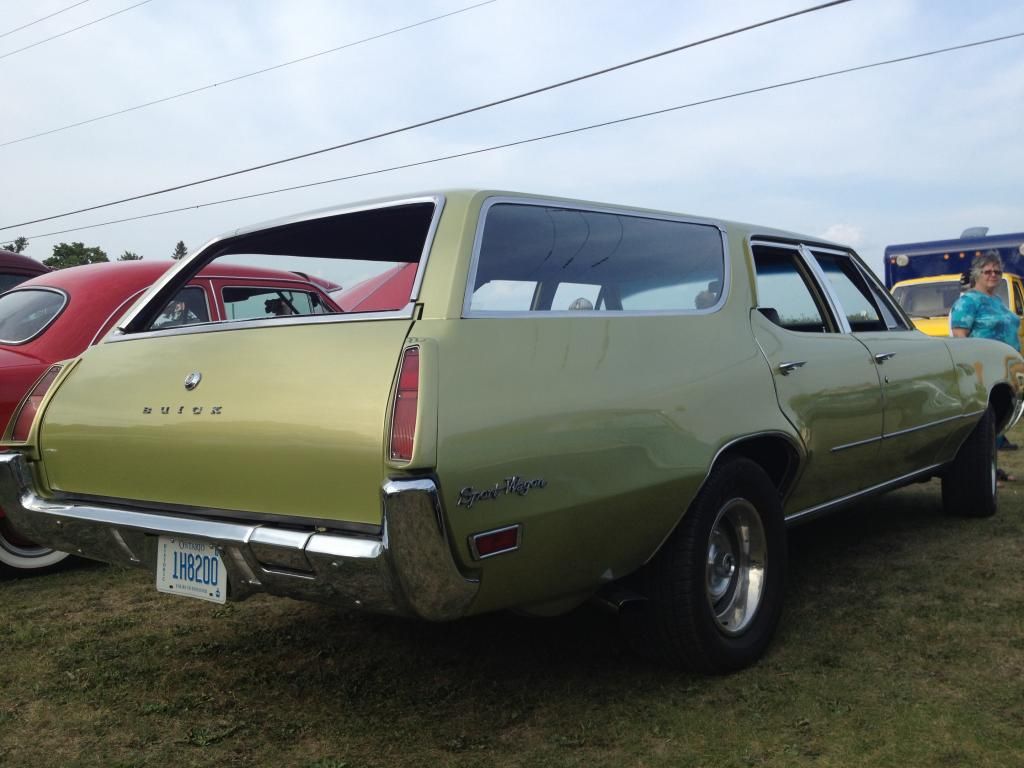 Early 70's Buick Sport Wagon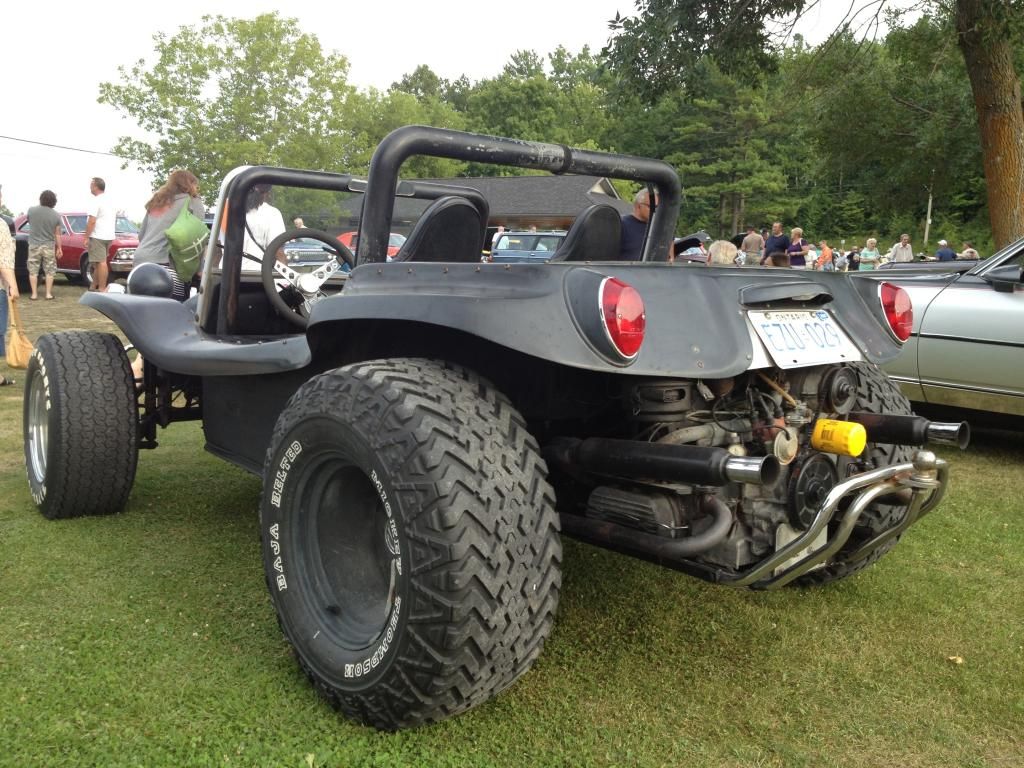 One of only two other VW's at Cruise Night, this Beetle-based dune buggy looks like a hell of a lot of fun.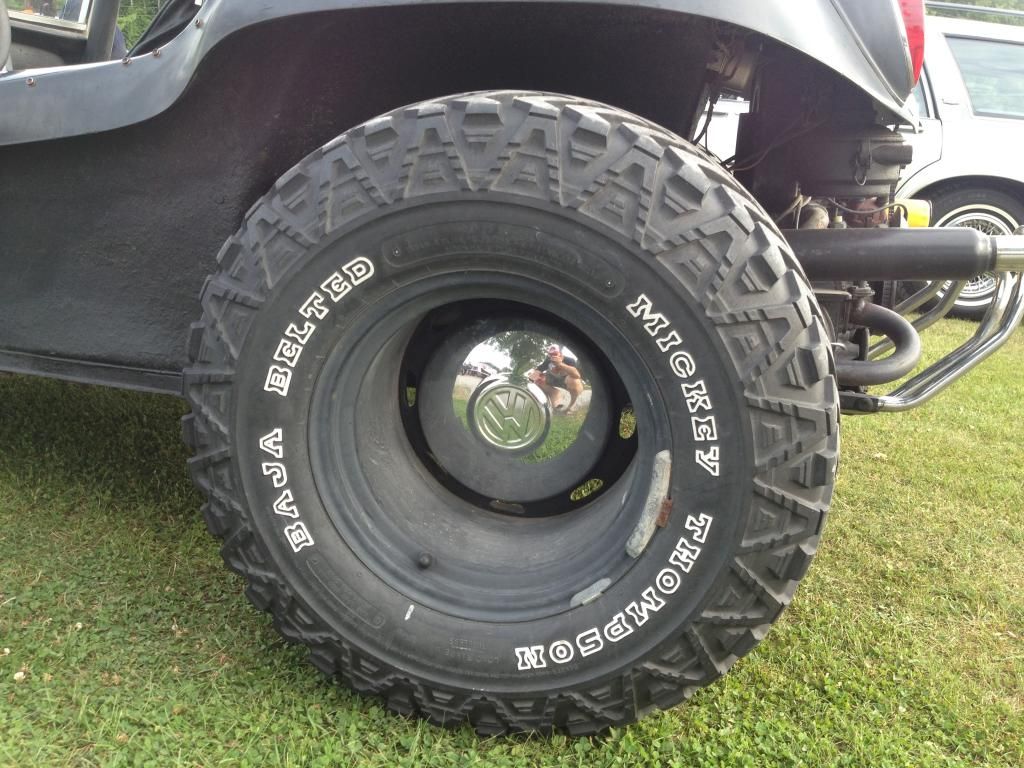 Mmm, dem beefy tires.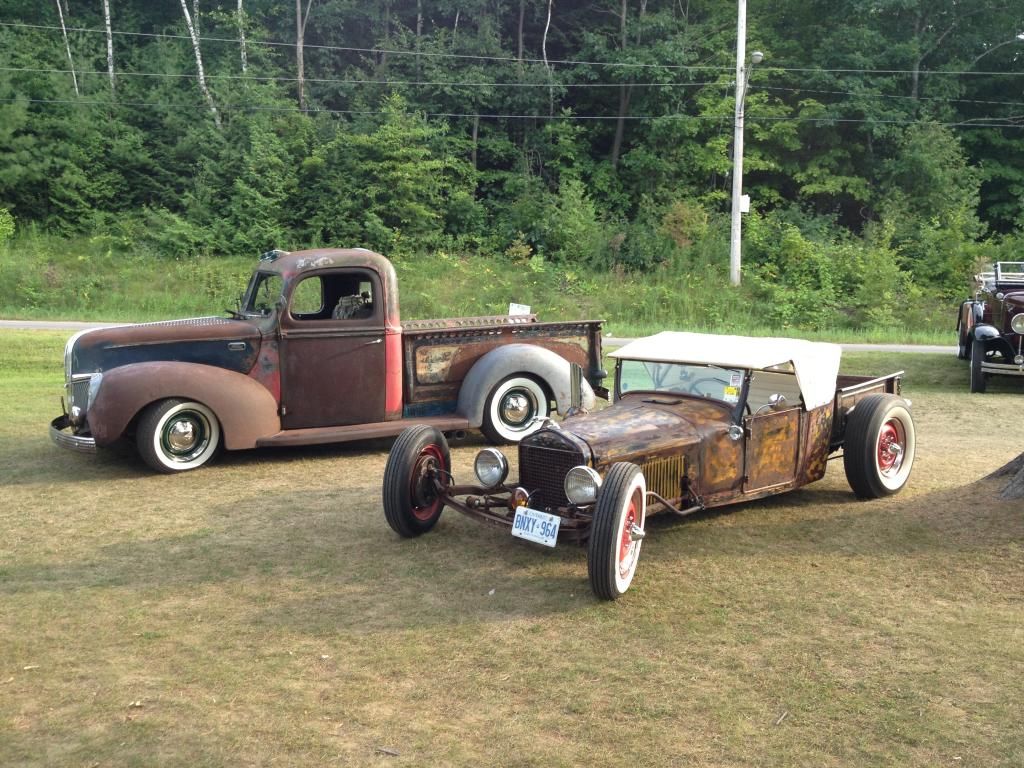 A couple of sweet rat rods, which made me feel a little better about the rust all over the Patchbus. The difference: these are meant to look like this.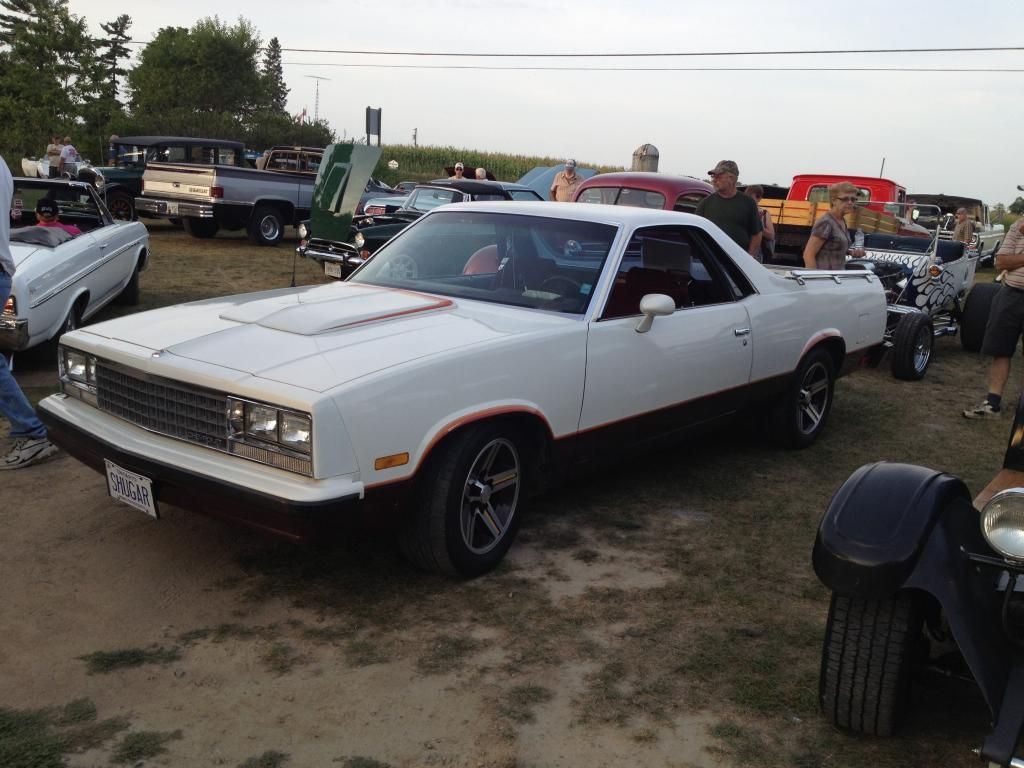 One of a handful of Chevy El Caminos around.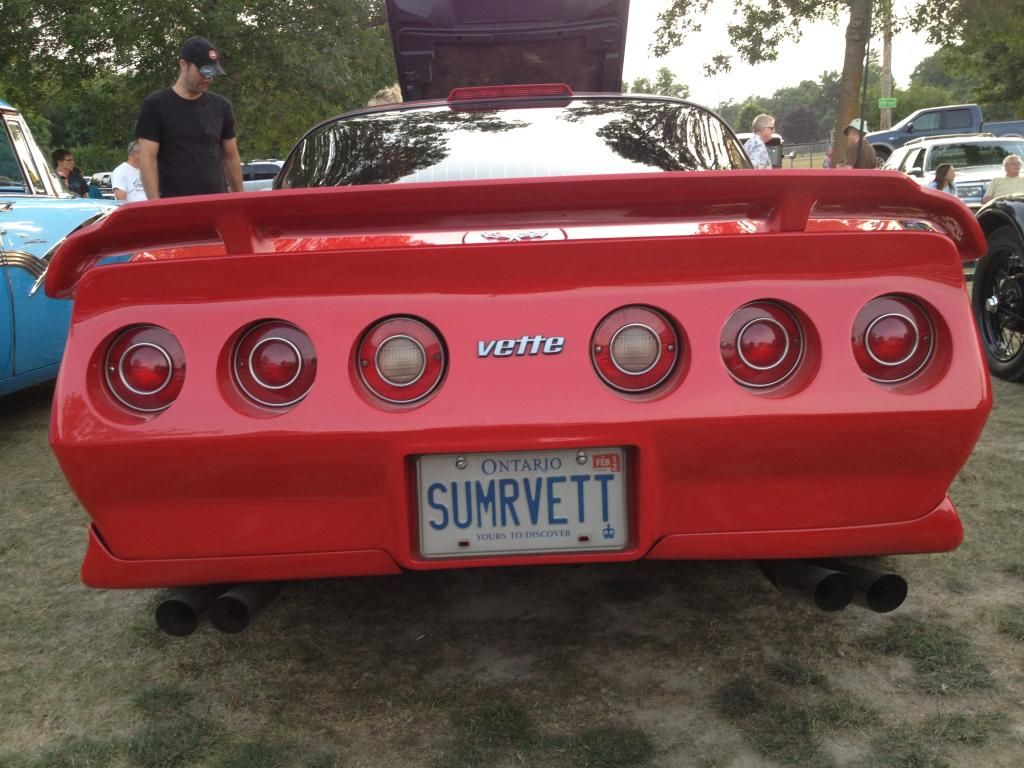 A heavily-modified Chevy Corvette. I was particularly interested in this one as I've recently become fairly familiar with Corvettes of this era. My dad has been working on restoring a customer's 'Vette for quite some time now.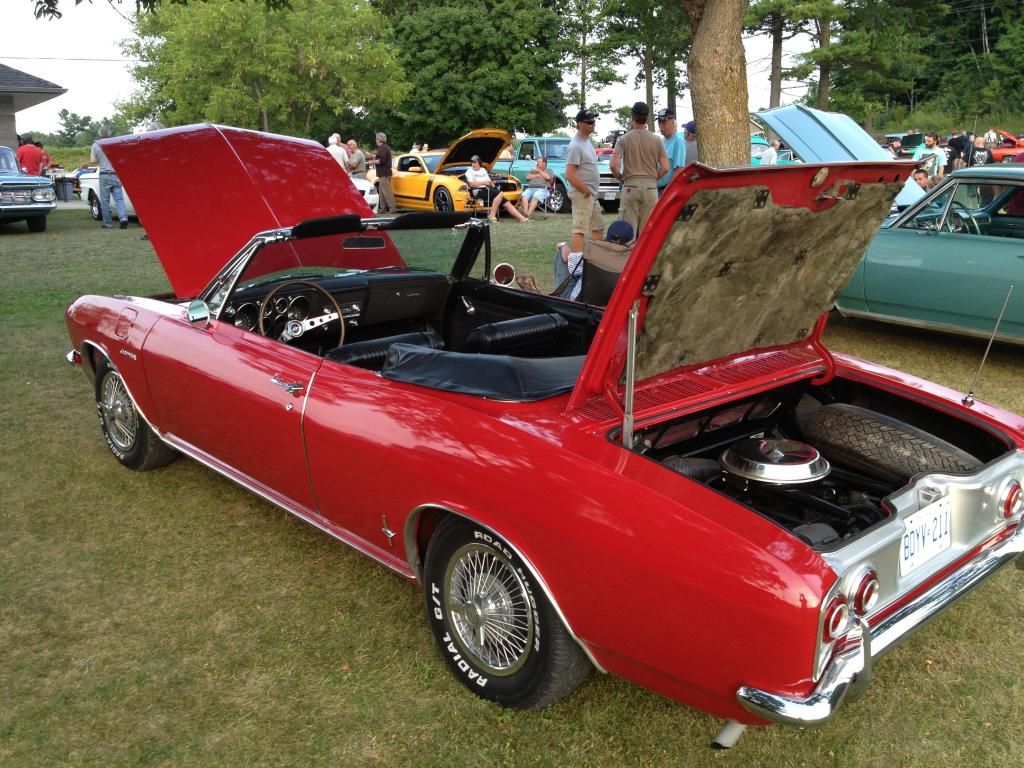 You don't see tons of these around: a Chevrolet Corvair Corsa Convertible. Although the Corvair sold well throughout the 60's, it is a bit of a rarity in the automotive world: It's the only American-designed, mass-produced passenger car to feature a rear-mounted, air-cooled engine (not unlike the Volkswagen Beetle, or the VW buses based on the same platform).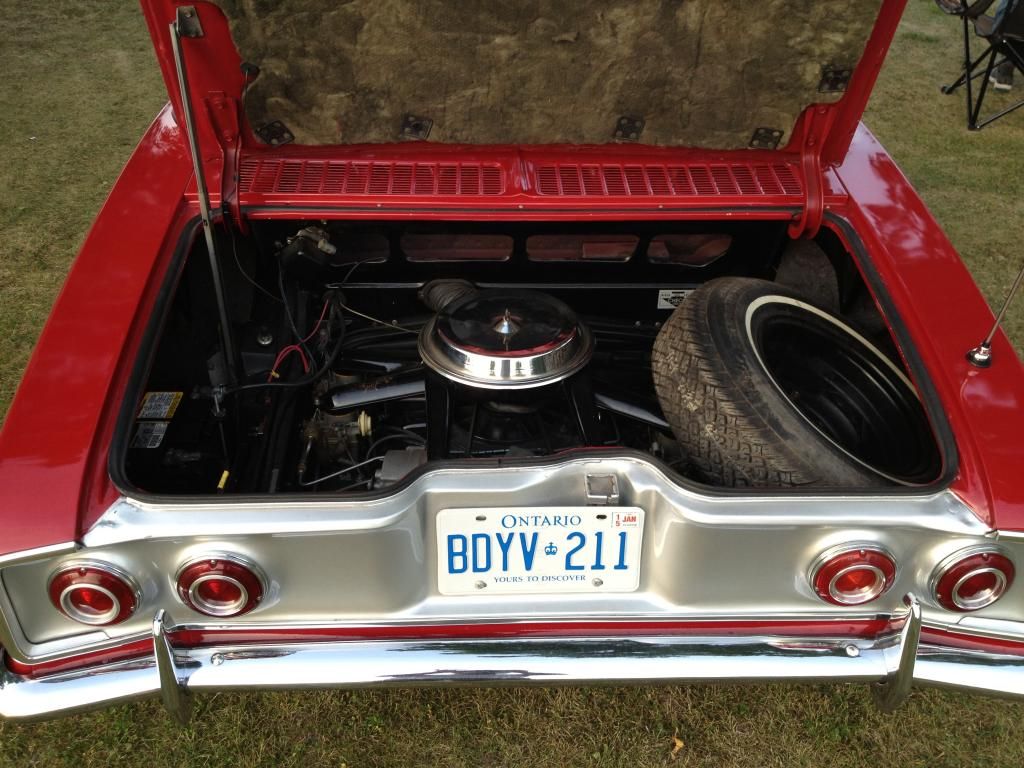 And here's a shot of the Corvair's engine. I especially like how the spare tire is mounted right there inside the engine compartment.
Another sweet ride, which I did not get a photo of (because I'm an idiot), was Pete Struwing's (@RobotPete) rad fox-body Mustang convertible… He told me he'd teach me how to do burnouts in it one day!
EDIT: Pete tweeted this shortly after I posted this blog.
Making shiny for #bridgenorthcruisenight. Will the #patchbus and @DrPatchbeard be there? pic.twitter.com/AqHAyybM4s

— Peter Struwing (@RobotPete) August 17, 2014
Like I said, just a tiny sample. There were actually close to 200 cars crammed into the park! Interested in coming to check it out? It happens every Monday evening, from 5-9. If you're heading to Bridgenorth from Peterborough up Chemong road, it takes place in the little park on the left side just before you get to the Tim Hortons.
Make sure you come check it out, it's a great way to spend your Monday evening, and you never know what you'll see!