This is pretty much the only thing that is making me excited for September right now. Conan O'Brien revealed that next month he will perform The Simpsons' "Monorail Song" LIVE on his show!
The performance will be part of the Hollywood Bowl's celebration of The Simpsons' 25th anniversary — which sounds like something I've been waiting my whole life to see.
Road trip anyone?
If you need a refresher, the song is from season 4 — "Marge Vs. the Monorail" was written by Conan, and it features Lyle Lanley, a Music Man, fast-talking-type voiced by the late Phil Hartman.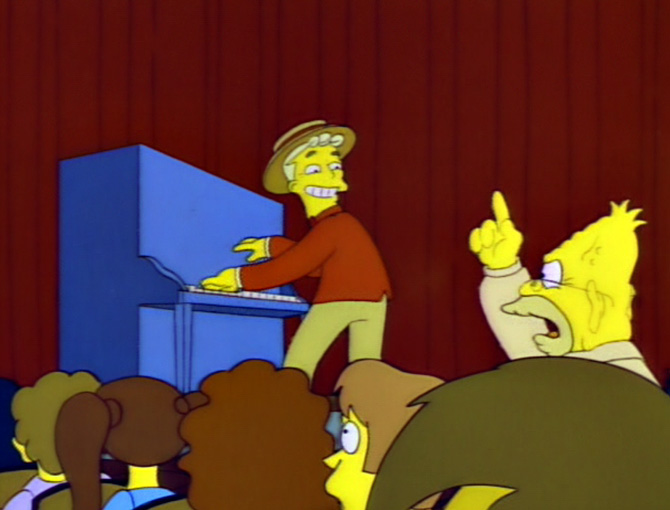 But don't take my word for it.