[Image Souce: theguardian.com]
If you've been poking around the internet recently, you've probably heard that there might be a shark in Lake Ontario.
It all started when a couple gents were out fishing off Wolfe Island in Kingston. As one of the guys was reeling in his catch, a big creature surfaces before diving back down, taking the catch with it. There's been some debate as to whether or not it's a shark… Have a look at the video:
Having never come face to face with a shark myself, I can't say for sure what it is… But it certainly COULD be a shark. The guy who took the video also provided a screenshot which might help the argument that it's a shark.
The video has over 250,000 views since being posted on July 10th, and has garnered enough attention that even Ontario Natural Resources Minister Bill Mauro has released a statement about it. In it, he urges citizens to call authorities if they spot any suspicious fins. From The Toronto Star:
"They should report any sightings of this animal and then we can take whatever steps we think are necessary," he said Wednesday.

"Just when you thought it was safe to go back in the water," Mauro joked before noting "it is potentially, I guess, a very serious situation. If there is a shark in Lake Ontario we need to know about it."

The ministry does not have its equivalent of Jaws stars Roy Scheider and Richard Dreyfuss out on the water searching for a shark, added Mauro, who urged swimmers to "be safe" just in case.
So is this something we need to seriously worry about? Should Kingston residents stay out of the water? Will anybody do anything about it?
With the sequel to Sharknado to debut on television July 30, interim Progressive Conservative Leader Jim Wilson had trouble keeping a straight face when asked if the government should send out shark-hunting crews.

"Honest to god, you'd have to ask a marine biologist. I couldn't tell you . . . I'm barely whatever I am," he quipped to laughter from reporters.

Asked about the possibility of an ocean predator swimming down the St. Lawrence River, NDP Andrea Horwath grinned and mischievously replied, "bullshark?"

"We deal with the sharks in this legislature more often than sharks in the waters here in Ontario . . . I don't have any hesitation swimming in parts of Lake Ontario that are swimmable."

Bull sharks have been known to swim long distances up freshwater rivers. Other reports suggest the creature in the video could be a porpoise.
The suggestion that it could be a porpoise certainly left some opportunities for the punnier commenters on the article. User realfreeenterpriser had this to say: "Only a sucker would get lured in with this video. It's obviously a fake and was clearly done on porpoise."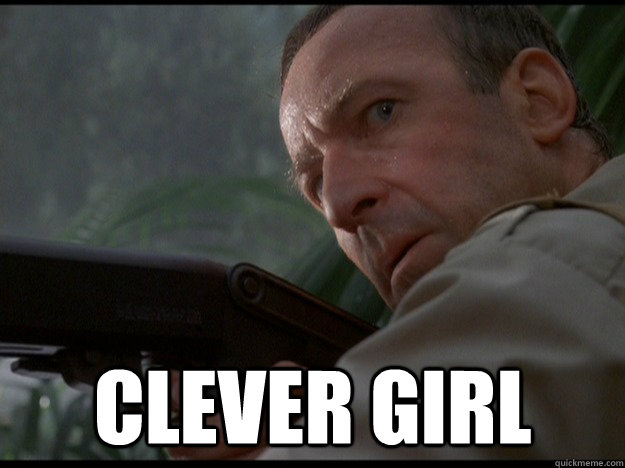 [via quickmeme.com]
I gotta say though, I agree with Andrea Horwath on this one. I don't have any problem dipping my toes into the swimmable areas of Lake Ontario. In fact, if anything, I want to start planning a trip to the beach at Victoria Park in Cobourg to celebrate the fact that there might be a shark in the waters below. Come at me bro!

[via ontaripics.com]
All the experts say that sharks are generally more afraid of us than we are of them. I feel like that might be a hard sell to victims of shark attacks, but I'm not one so I'm willing to accept it at face value.
So for the time being, I'm not too worried about this shark. There is one shark, however, that will always reign supreme in my mind as far as creating fear goes…

[via gotgame.com]
P.S. – The number of times I accidentally typed "shart" instead of "shark" while writing this is both hilarious and embarrassing. Just thought you should know.
UPDATE: Apparently the whole thing is a hoax, and a promotion for Shark Week. Damn you, Discovery Channel! You got us again!