[Image Source: ondeschocs.com]
I'm going to be off for the next couple days, because tomorrow, I leave for Montebello, QC with a couple close friends for Amnesia Rockfest!
Having been there last year and having a pretty damn good time (after waiting in line 3 hours to get our wristbands), I'm really looking forward to having a great weekend. The weather forecast looks like it's going to cooperate and be nice and sunny for the weekend. Based on what I saw last year, there's a few things I'm expecting for the festival this year. Those are:
Sun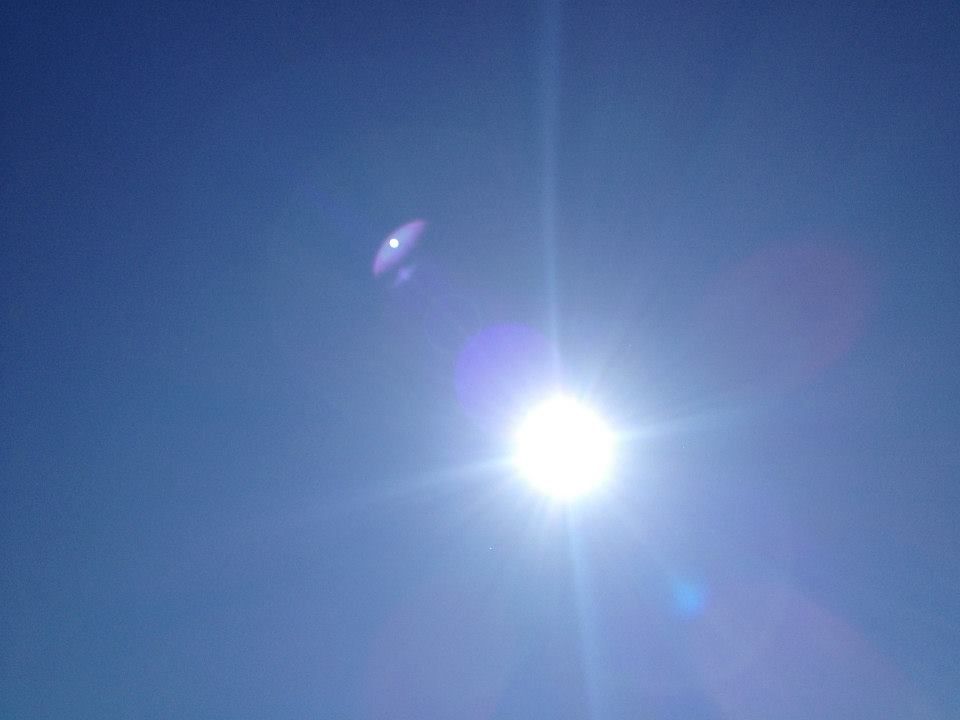 There was a hot sun constantly beating down on us during the festival last year. I'm sure we'll be better prepared to protect ourselves this year…
Sunburns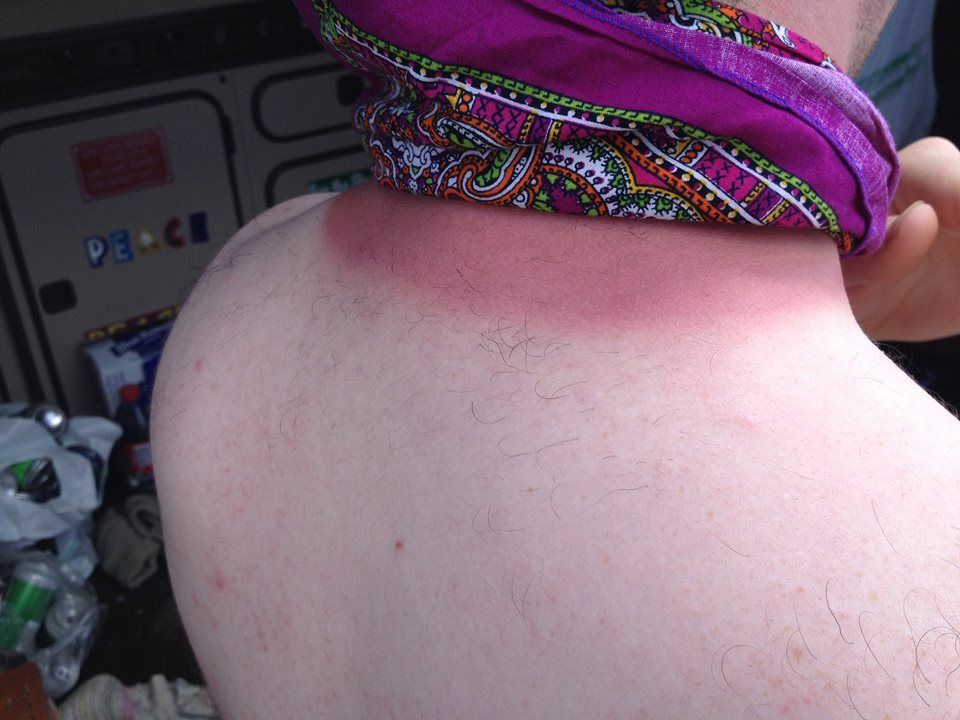 This is what can happen when you don't protect yourself.
Mud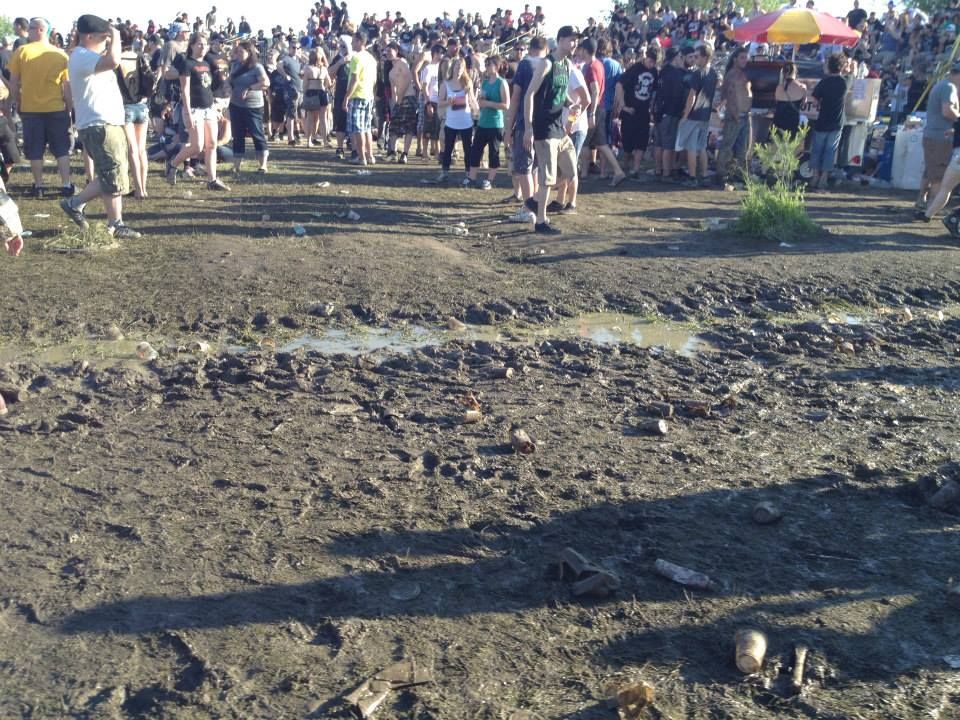 I'd sooner call the host town MUDtebello after seeing the state of the ground last year.
Crowded Piss Mountain
We named the area where the outhouses were set up "Piss Mountain" because it was at the top of a hill on the edge of the festival grounds. It was always crowded, and you'd be lucky to find a fresh outhouse when you gotta go.
Mohawks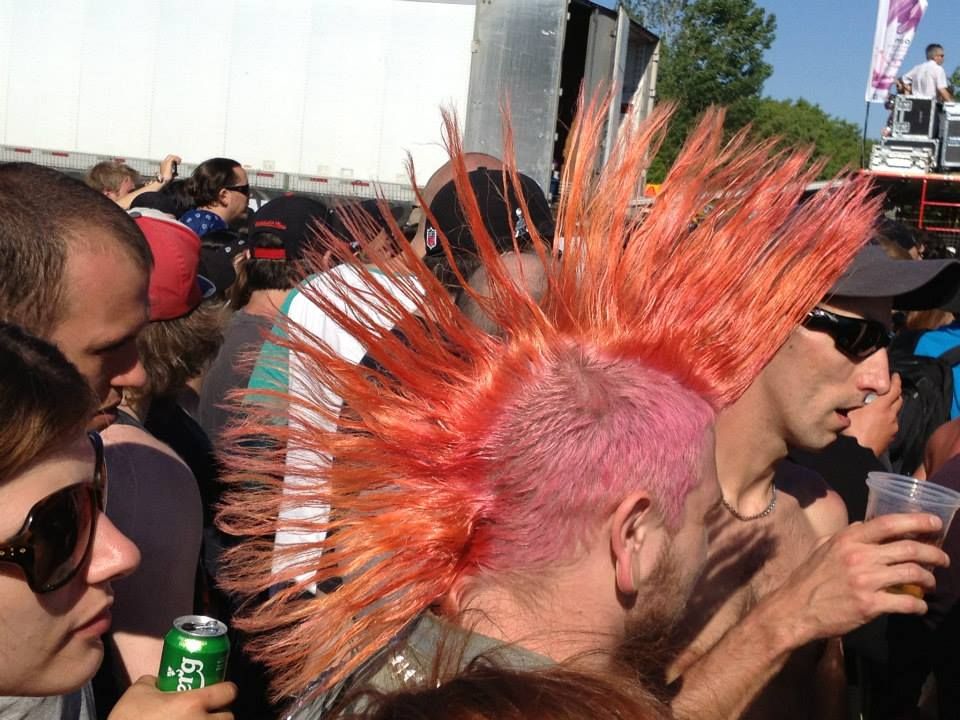 There were so many mohawks at Rockfest last year, I started taking pictures of all of them and actually have a decent collection.
Volkswagens!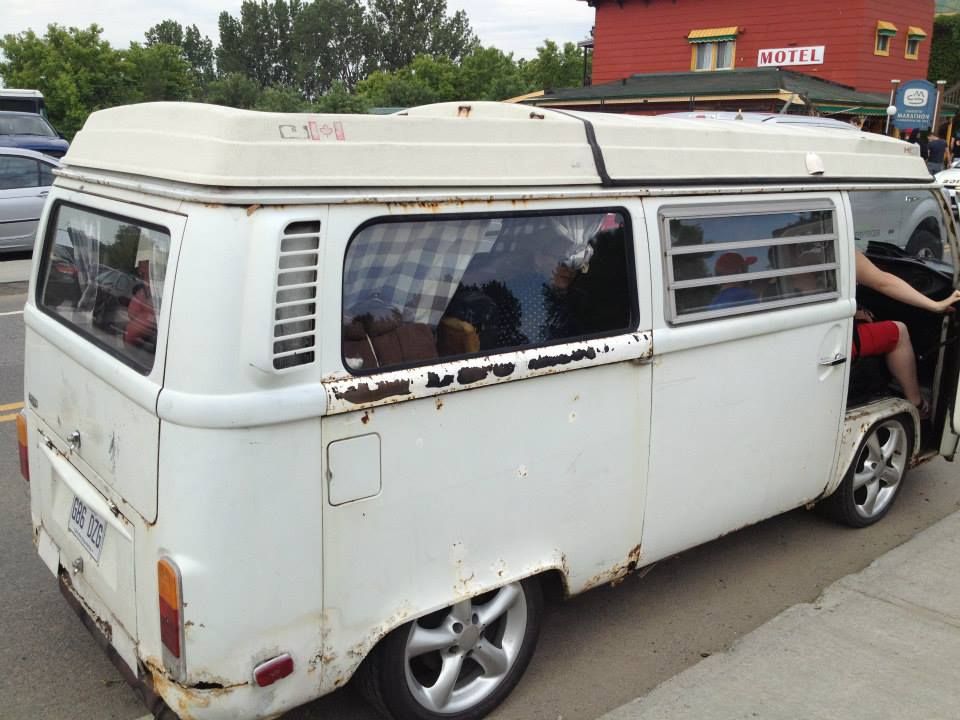 I was beyond stoked last year to discover that my Volkswagen was FAR from the only one at Rockfest. This is just one of many that I saw there.
Whiskey, Hot Sauce and Metal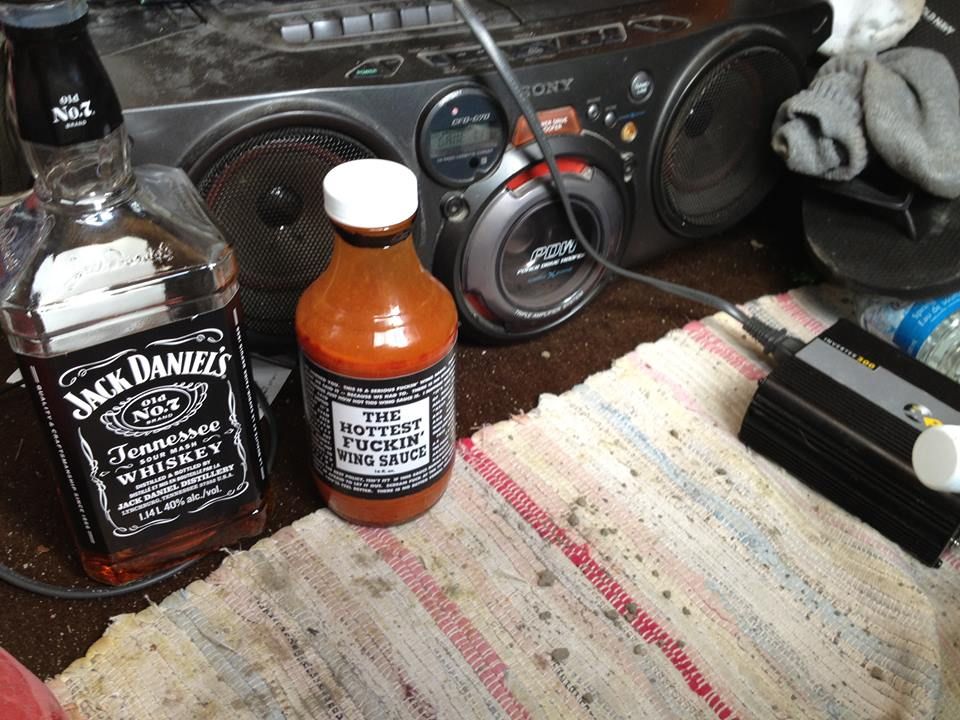 Last year, when we weren't rocking out with the masses in the crowd, we spent our time at the van, drinking whiskey, eating things with ridiculously hot sauce, and cranking metal out of my old boombox.
Pre-Shave Kearnsy Doppelgangers Stealing The Show While Attaching A Banner On Top Of The Stage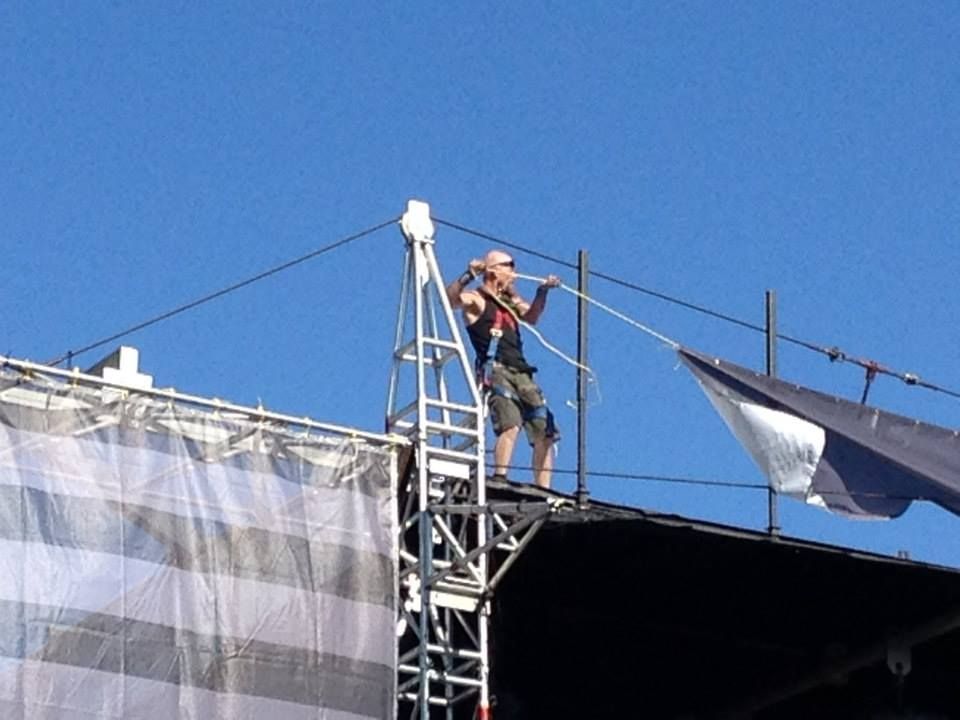 I noticed this guy on top of the main stage while a band was playing… It was so distracting that I don't even remember what band was on stage at this point.
Wicked Afternoon Performances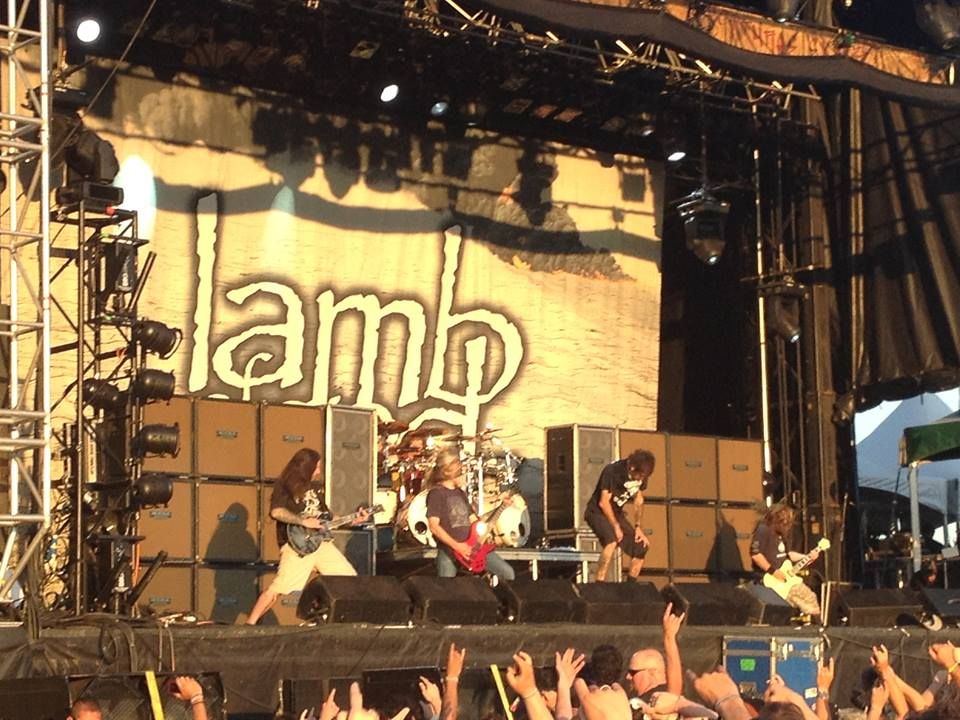 There were some awesome afternoon performances like this one from Lamb of God. I finally got into a Wall of Death!
Killer Nighttime Shows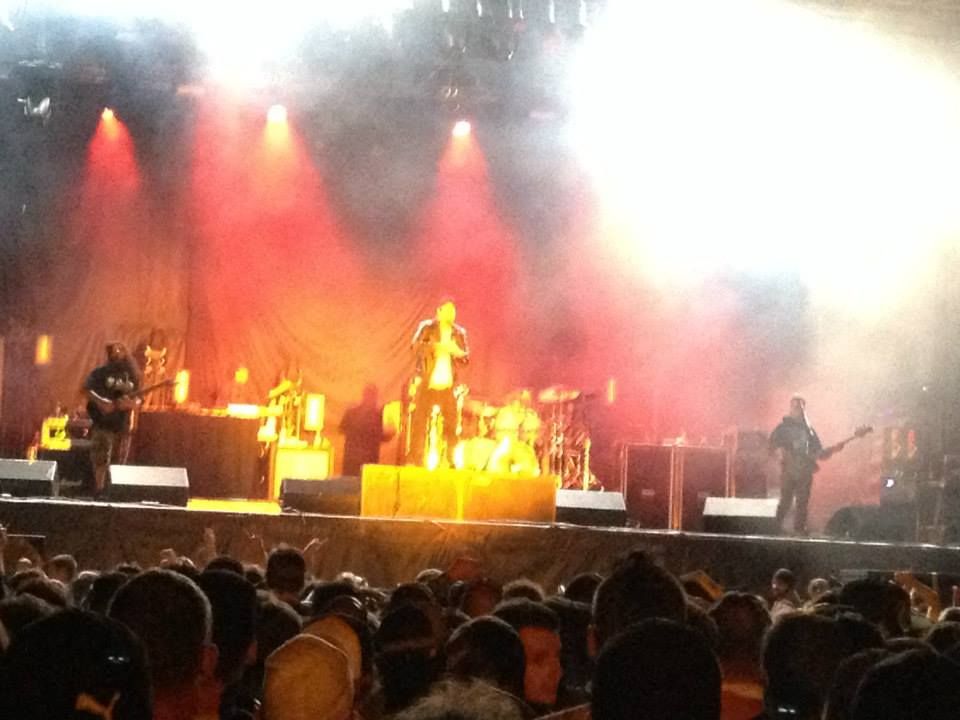 The atmosphere at the shows at night was really something else though. Here's Deftones doing their thing.
Obviously what I'm most looking forward to are the bands that will be playing, though. Bands like…
Primus!
Mötley Crüe, who kick off their farewell tour at Rockfest.
Weezer, for whom I'm thinking about bringing a frisbee to the show, to see if drummer Pat Wilson can recreate his awesome mid-song frisbee catch.
Alice In Chains
Megadeth
Mastodon!
Meshuggah!
Between The Buried And Me, one of the bands I'm most excited to see after missing them earlier this year.
Other highlights of the lineup include Cradle of Filth, Dying Fetus and Cannibal Corspe, as well as a host of other punk and metal bands.
So if I'm not back in the studio by Monday, you'll know my face has been completely melted off.