This likely comes as a surprise to nobody, but Rush's Neil Peart recently beat out a number of the most respected drummers of all time to be voted the best by readers of Consequence of Sound. It's one of many distinctions Peart has earned throughout the years, but I like how CoS did a playoff-bracket format for their voting. From their article:
Surprise, surprise: Rush's own Neil Peart is the Greatest Drummer of All Time. Well, at least according to you readers. Yes, after weeks of voting and debating, the tourney has finally come to a (very predictable) end. Admittedly, we thought the late Bonzo — ahem, Led Zeppelin's John Bonham — would have given Peart a run for the drum sticks, but alas, the tally came down to 87% for Peart and a scant 13% for Bonham.

It's not that we're disappointed. Hardly. After all, Peart is a spectacle and a godlike presence behind the kit, but we're not so dead set on that choice as you are. Most critics would agree that Bonham, Buddy Rich, or, hell, even Stewart Copeland could go toe to toe with Rush's famed percussionist. Still, it's your choice, and we're pretty stoked that so many of you were willing to champion an artist for so long and with such enthusiasm.
That's the final bracket there.
Being a Canadian boy who grew up on Rush, I'll say that Peart would be my natural choice as well. Chester Cheetah seems to agree.
If you've never heard Neil play a drum solo, I highly recommend you check one out soon. To steal a line from Will Ferrell as James Lipton, "It is like looking into the face of God and seeing Him smiling back and saying, 'You are my most wondrous creation.'"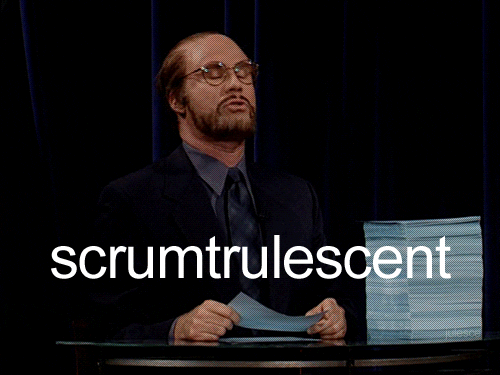 Via giphy.com
For a good example, check out this one he did during Drum Solo Week on The Late Show with David Letterman.
Fun Fact: Neil Peart's drum solos have been known to possess the power of reincarnation.
Would Neil get your vote?