In case you haven't heard,Walk A Mile In Her Shoes is tomorrow.

Image Source: walkamilepeterborough.com

I've loved being a part of Walk A Mile the last couple years it's happened. This year, I wanted to do a little something extra to raise some cash for the cause. Last year we had a BBQ with live entertainment out in front of the Wolf studios to support the cause, and Kearnsy broadcasted his show from outside on the corner. I wanted to do something  similar this year, so I got in touch with a bunch of local musicians who were willing to spare a little time and put together a "Buskathon."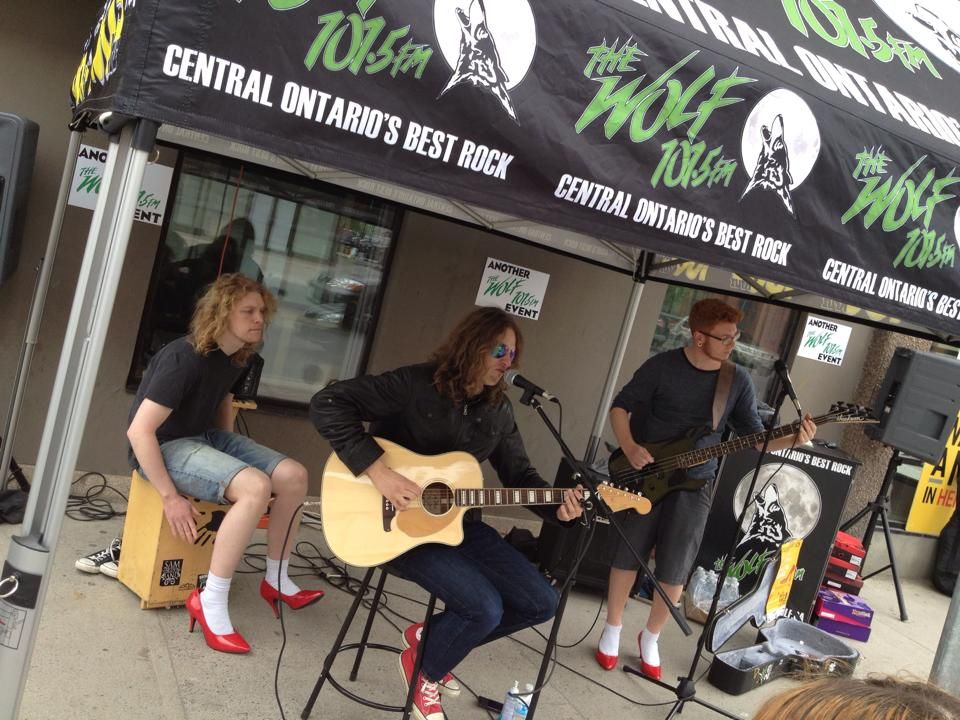 Super Quest got things started, and even played in heels!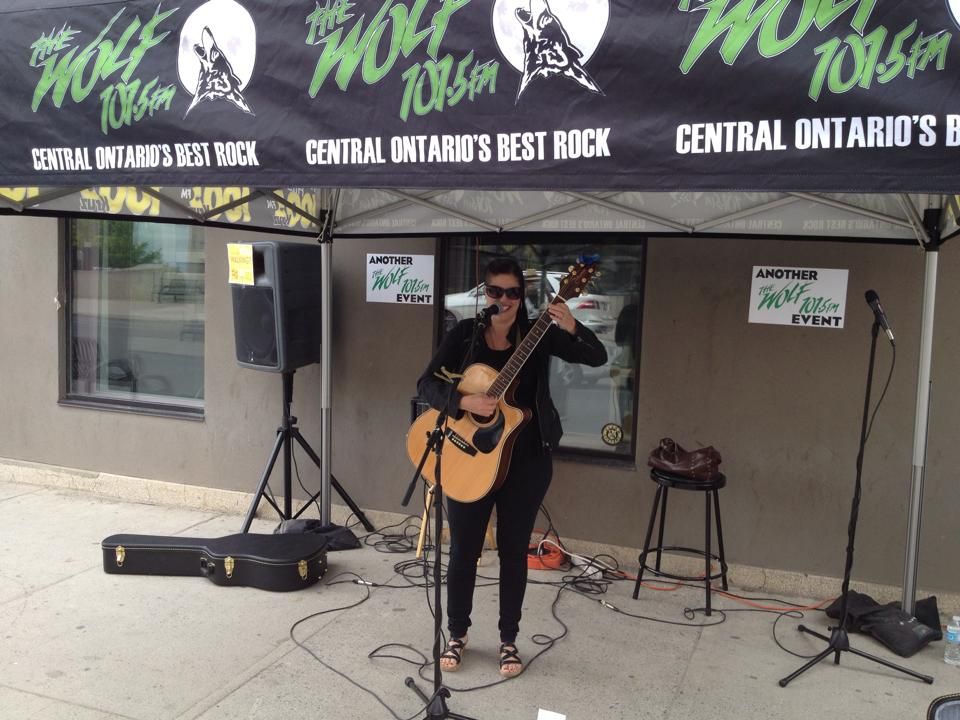 Next up was Lindsay Barr!
New Speak followed them up, also performing in heels. I gotta say, it was awesome to see so many people eager to get into heels!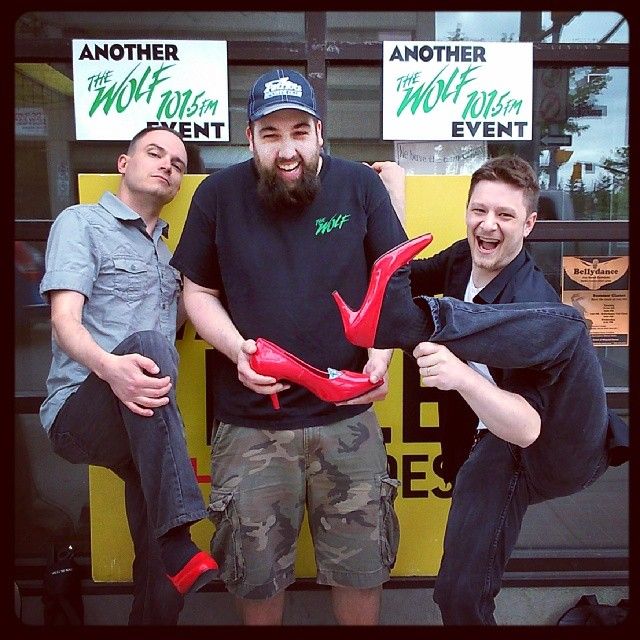 Rick & Gailie came up next, and it was while they played that I realized that a red high-heel shoe filled with change makes a decent makeshift tambourine.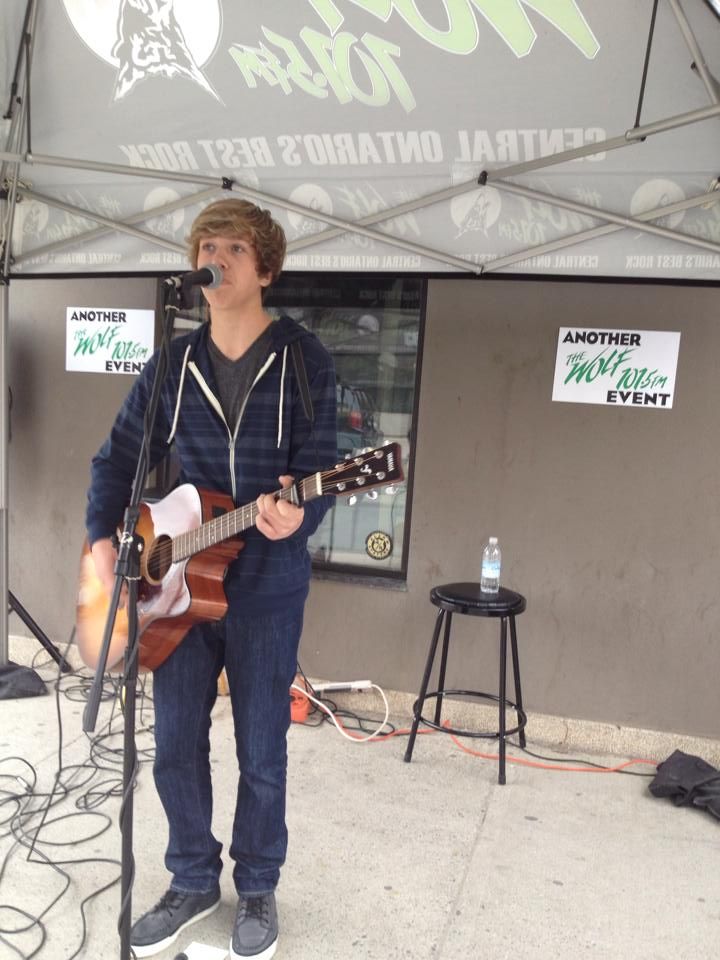 Nathan Jackson was up next. He didn't have the heels on while he played (can't say I blame him, it takes a fair bit of coordination to stand in them), but he did throw them on afterwards and stuck around to help collect donations for a while!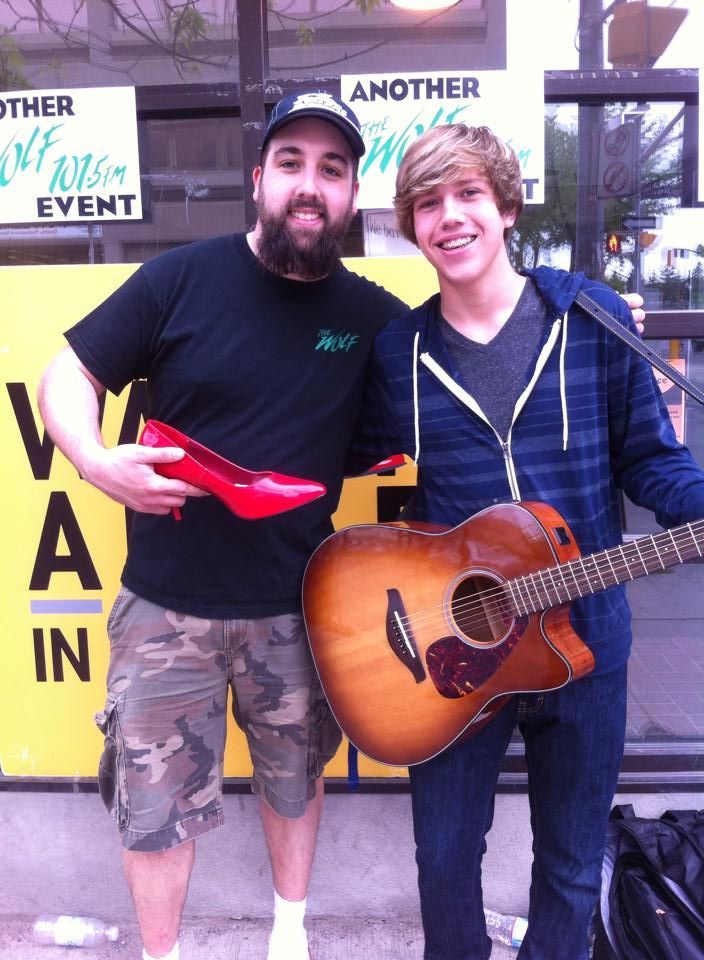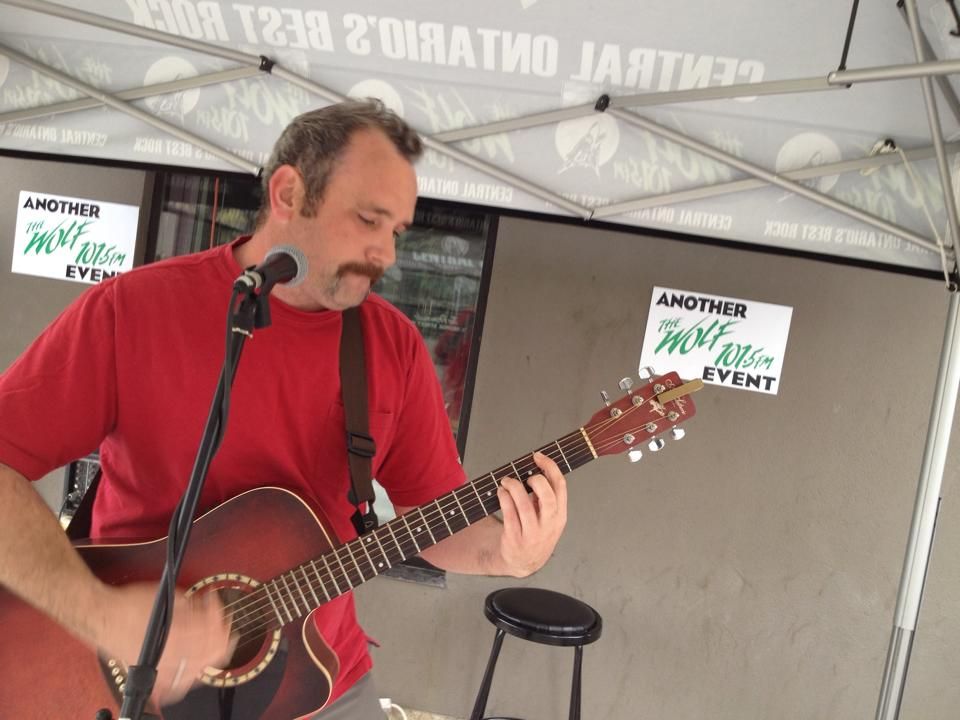 Craig McEachern under the tent.
Mike Kidd of High Waters Band.
I finally got a chance to hear Johnny Mouthwash play some of his hobo tunes! Keep your eyes open in the not-too-distant future for a collaboration between Mr. Mouthwash, myself and Matty Buller… Could happen!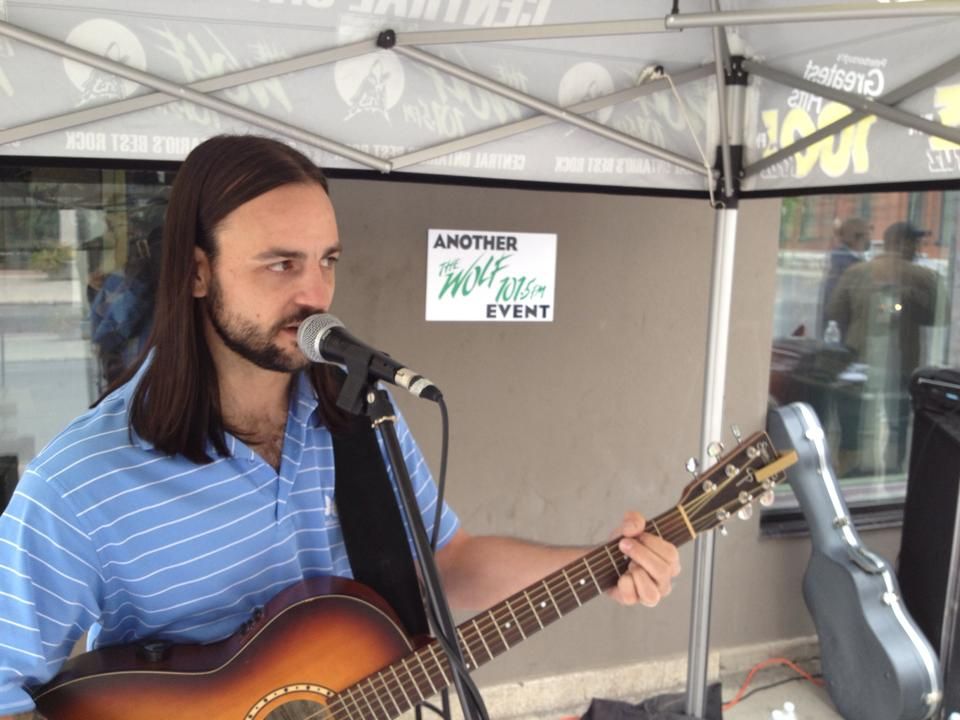 And closing out the entertainment was our very own Matty Buller – The Main Event!
It was also fun to host the Wolf afternoon show from out on the street corner… I'd never done anything like that before!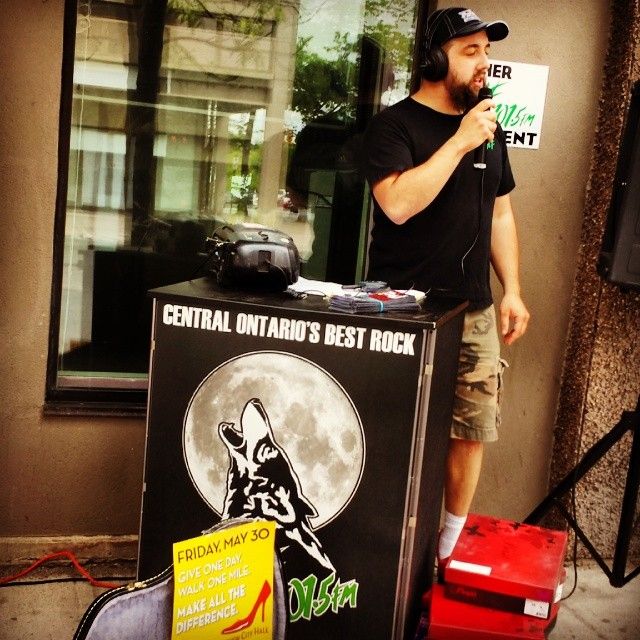 Photo Cred: Phil Jolicoeur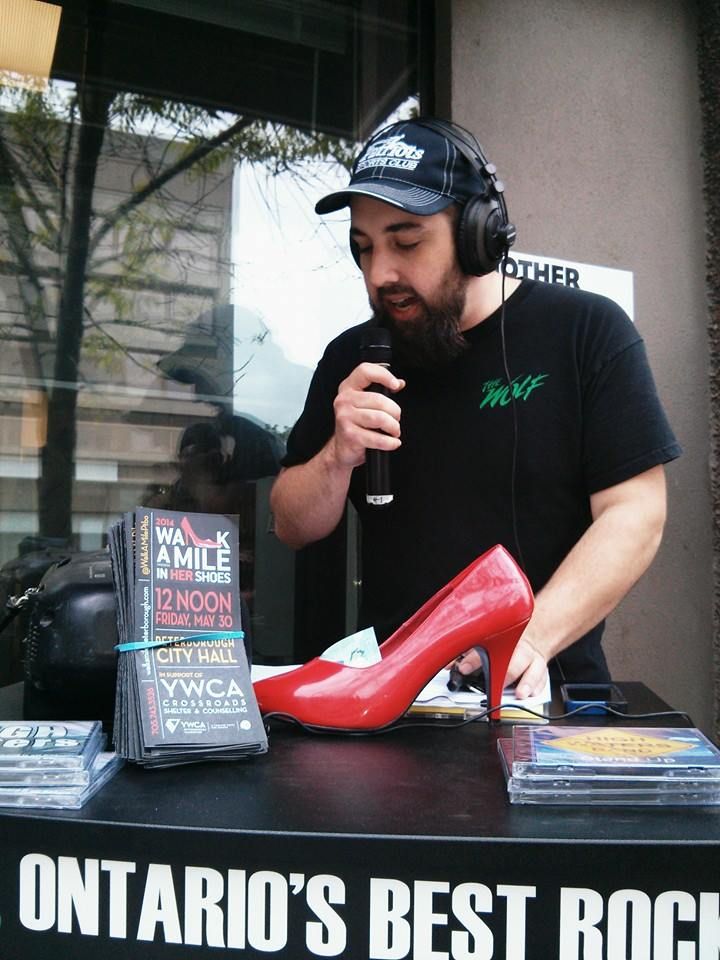 Photo Cred: Nicole Pare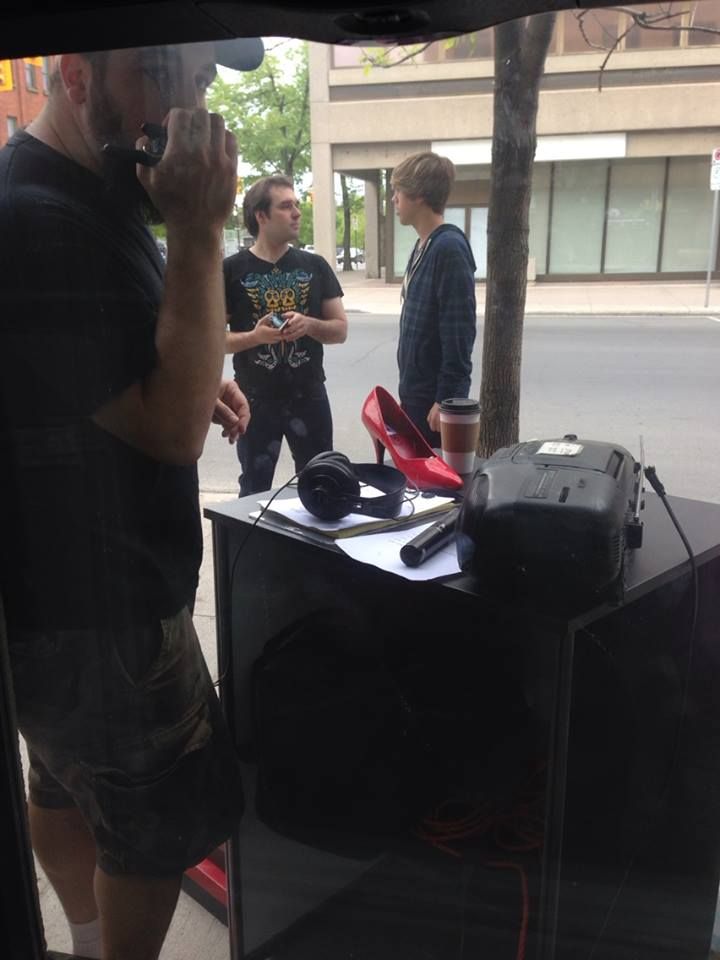 A walkie-talkie is the best way to communicate with the person inside the studio running the board. Special thanks to Matty Buller andSteve Kearns for making the show run seamlessly while I was out on the street!
I just want to say a HUGE thank you to everyone who volunteered their time to collect donations, help with the setup and teardown, or just hang out down on the corner. And of course, THANK YOU to everyone who donated!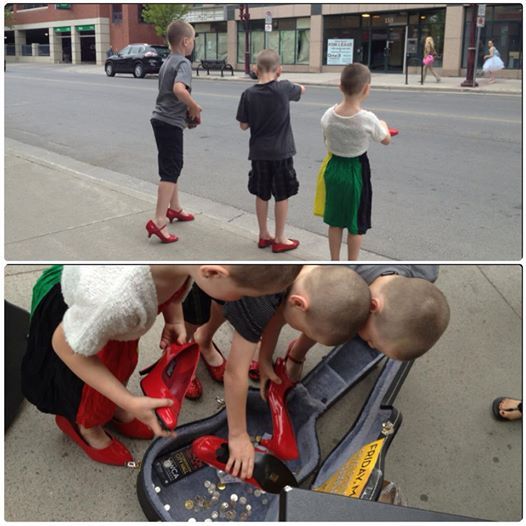 Special thanks to the Kimmett family, who came down to help out. Quinn, Riker and Kedron were a hit along King Street and got a whole bunch of donations for the Walk A Mile Guitar Case! Quinn and Riker will be walking with Vince Bierworth and I and The Wolf 101.5/100.5 Kruz FM team tomorrow!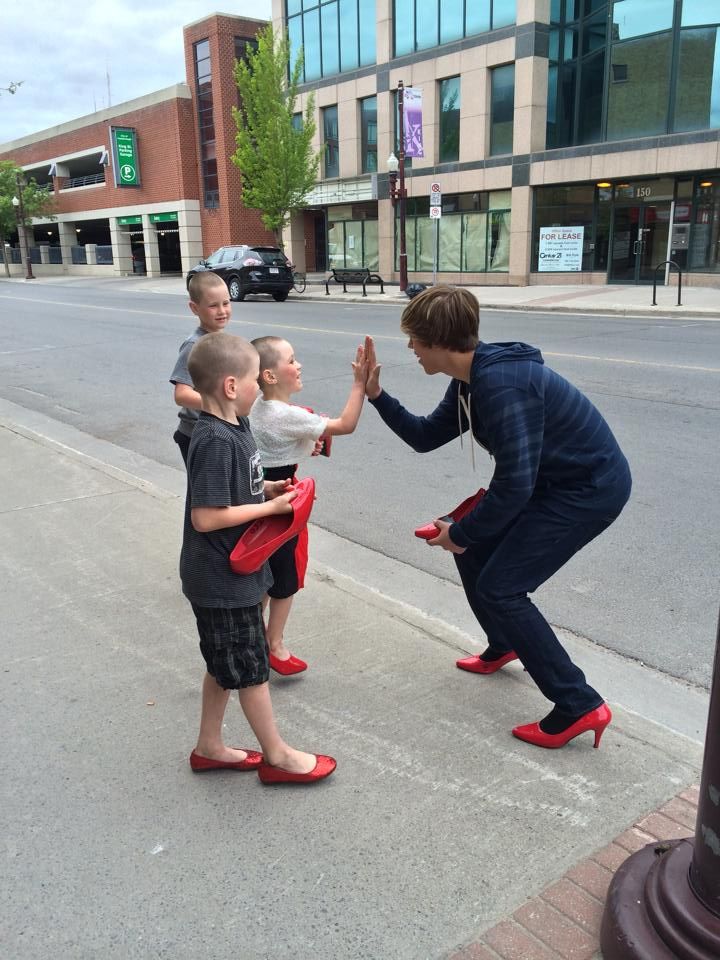 Quinn, Riker and Kedron working with Nathan Jackson
Altogether, we raised $237.55! Not bad, considering it was fairly last minute, and not the nicest weather for hanging outside. Thanks to everyone who came out! See you tomorrow!