In a shocking, yet not surprising move, Toronto mayor Rob Ford has announced some strange additions to his campaign team.
No, not THOSE guys!
Ford said yesterday that disgraced Olympic sprinter, Ben Johnson (why?), and "Trailer Park Boys " actor Sam Tarasco (who?) would be a part of his re-election team, and join him at certain campaign events.
Want to know more? Here's the link.
Who else do you think Fordsy should add to his league of UN-extraordinary gentlemen?
Lance Armstrong's fall from grace would certainly sway the votes in Rob Ford's favour.
Maybe Oscar Pistorius should join the team.
Mike Tyson?
Tanya Harding could help secure the female votes.
And why not throw A-Rod and Pete Rose into the mix as well?
It is baseball season after all!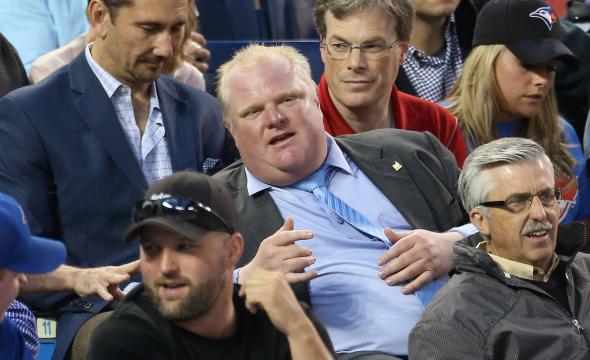 And while we're talking about disgraced athletes, why not pick up the whole entire Leafs organization for your re-election campaign, Rob?