Okay, the title is a bit of a stretch. I doubt everyone would agree that every car is better as a truck. However, I think there's one thing everyone can agree on: The El Camino is awesome.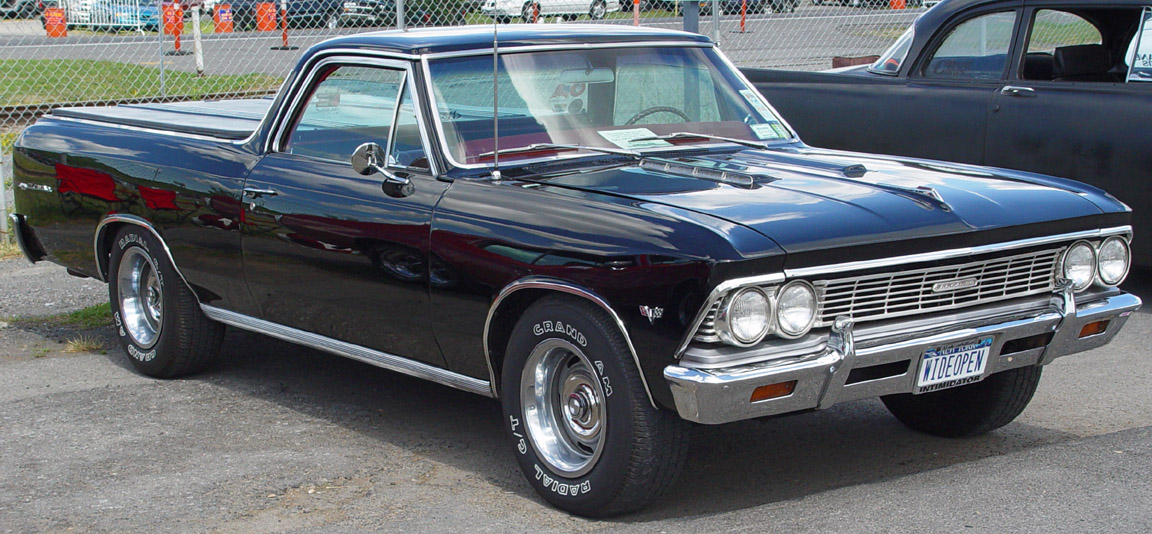 Combine the sporty good looks and muscle car engine of the Chevelle with the practicality of a pickup truck, and you've got a recipe for success. So much so that tons of people have since tried to recreate the El Camino with varying levels of success.
My personal favourite (thanks to being a Volkswagen fanboy) is the #Jettamino, which started its life as a Jetta TDI, and now looks like this:
To get the full story behind this one, you need to go a little further back in time.
Behold, the Zero F*cks Given RX7:
This particular RX7 is a little hot rod built by a 19-year-old young man by the name of Corbin Goodwin. He built it in his parents' driveway. Among his improvements, he added a 5.0L V8 engine which makes nearly 400 hp. The car also weighs less than a MINI Cooper. To really get a feel of how ridiculous this car is, you need to watch the video profile:
Probably my favourite quote from the video is as the host, Matt Farah, is driving the car around:
"All the gauges work… ish. So I'm showing a 7.3 on the fuel tank, which I think means I have fuel. Uh, it's running… He said don't trust the tach, trust the motor. I'm not sure I trust the motor, but… WHOA, this thing is SO sketchy!"
Despite being sketchy, from watching the video, it sure looks like a hell of a lot of fun to drive. Farah sums it up like this: "It's a piece of crap, but it's a fast piece of crap."
So how does this RX7 relate to the #Jettamino? It was built by the same guy, Corbin Goodwin (again in his parents' driveway), with his friend and owner of the Jetta, David Salis.
Originally, it was your average run of the mill Jetta, and looked like this:
"This is what happens when you try to cheer up a friend by suggesting really weird things."
As you can see, the #Jettamino is equipped with rather wide tires on the front, and tiny donut-sized tires on the back. That, combined with the terribly uneven weight distribution (you lose a lot of weight at the back when you remove everything but the outer shell), makes this car prone to oversteer, and according to Matt Farah, particularly terrifying to drive.
"I feel like I'm going to die in this car. Thousands of horsepower over the years and I'm going to die in a diesel Jetta with no roof…"
I loved this video so much that it got me thinking that maybe this is something I'd like to do. Then I realized that I'd need to have a lot of free time and money to do something like this for fun, and I personally don't have a huge supply of either. PLUS, I have the Patchbus, which is ultimately a project on its own, so bringing another project in doesn't make much sense.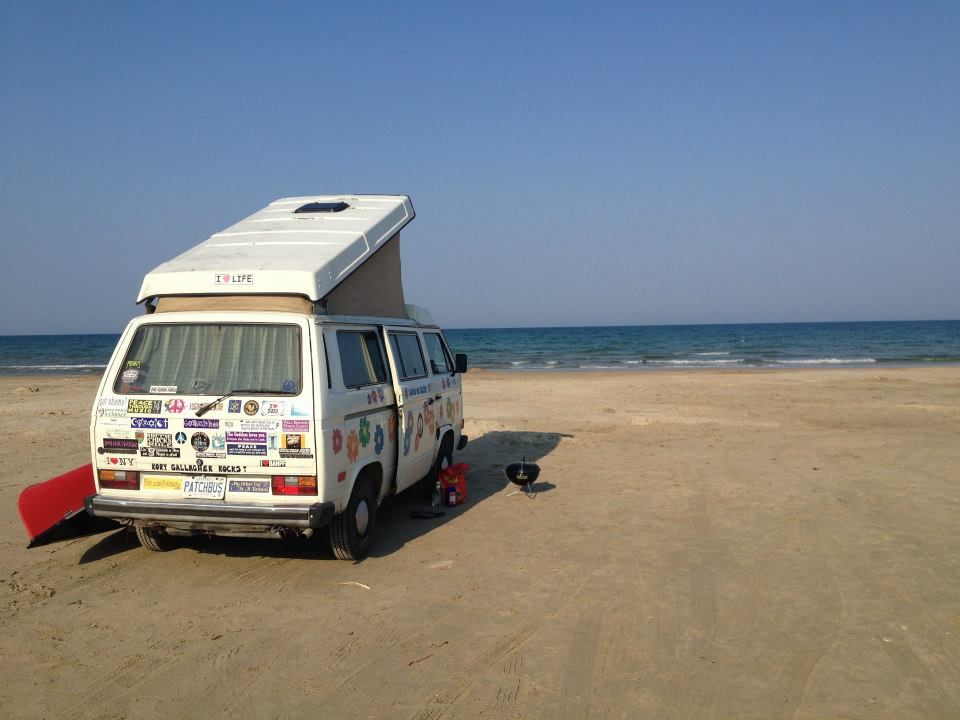 The Patchbus
However, I'm far from the only person who has ever thought converting their car into a truck was a cool idea. In fact, many people other than David and Corbin have done it. Check out this photo album (the first 3 photos repeat before you get to more in the album):
Seriously though, who would have thought to turn a Corvette into a pickup? Or who has the time to attach an old Chevy S10 box on the back of a Mazda RX8? There are people out there who have done those very things.
If you could make any crazy modification to your daily driver, what would it be?