I've wanted to make a visit to the Ripley's Aquarium of Canada since it opened up back in October, but it was this past week that I finally took the time to do so.
Originally, I wasn't sure what to expect. I had heard such great things from people who had visited, and the photos I had seen made it look pretty fantastic. However, a couple weeks ago, someone I follow on Twitter called it a "nightmare." I asked why, and she replied that it was ridiculously crowded. To be fair, it was on a Saturday, which could explain why it was so busy. Fortunately for me, I work every Saturday so going on such a crowded day is rarely an option.
From my experience, I discovered either Thursday is a less busy day, or I'm more okay with crowds than my Twitter pal. I'm going to go with option 1 here. I also discovered that it's a great place to bring your kids and let them run amok, or in my case, a great place to bring your sweetheart so you can both bond over your mutual distaste for unruly children running around.
Here's a few photos from our adventure (and please excuse the lacking quality in a number of them, all I had was my iPhone).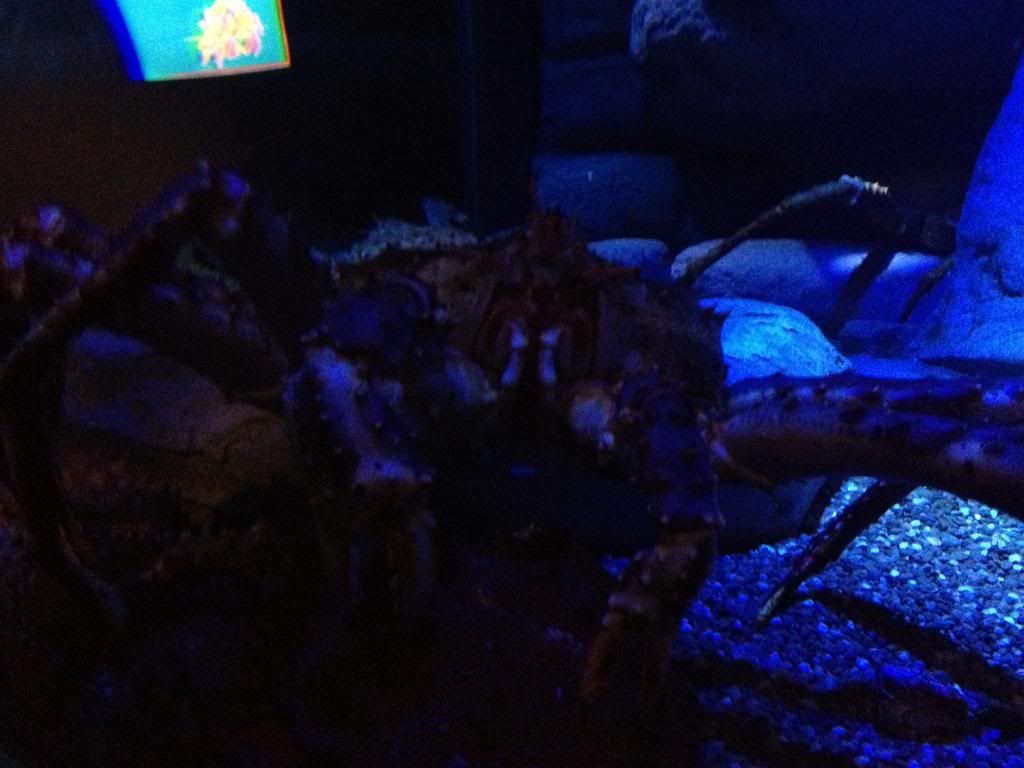 In most situations in life, if the first thing you see on the way in is a giant crab, that's a good indicator that maybe you want to stay out. Not so, at the aquarium.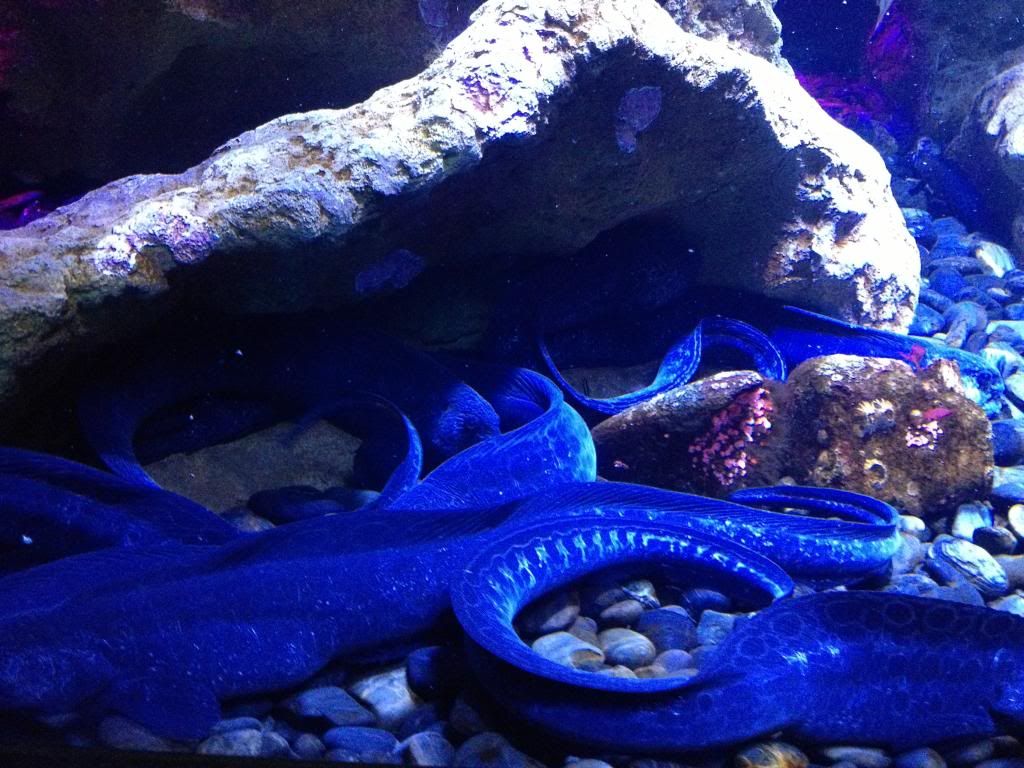 These are some gnarly eels.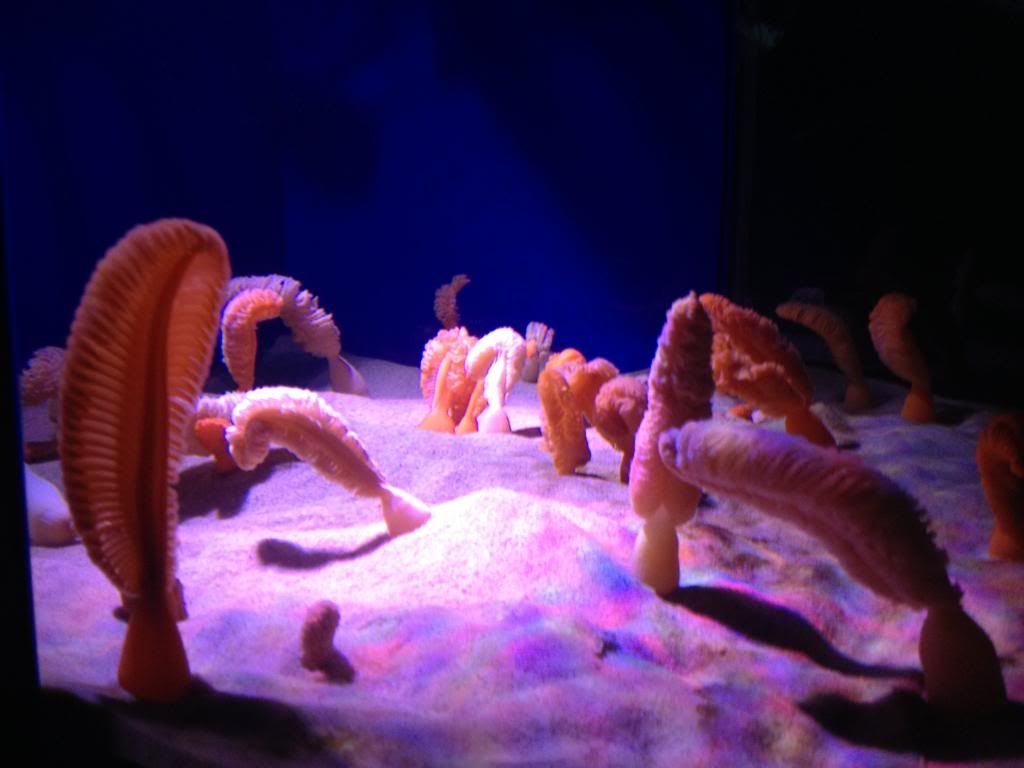 In addition to looking pretty cool, these creatures have a great name. Meet the mighty Fleshy Sea Pen, so named for it's feather-tip pen looks.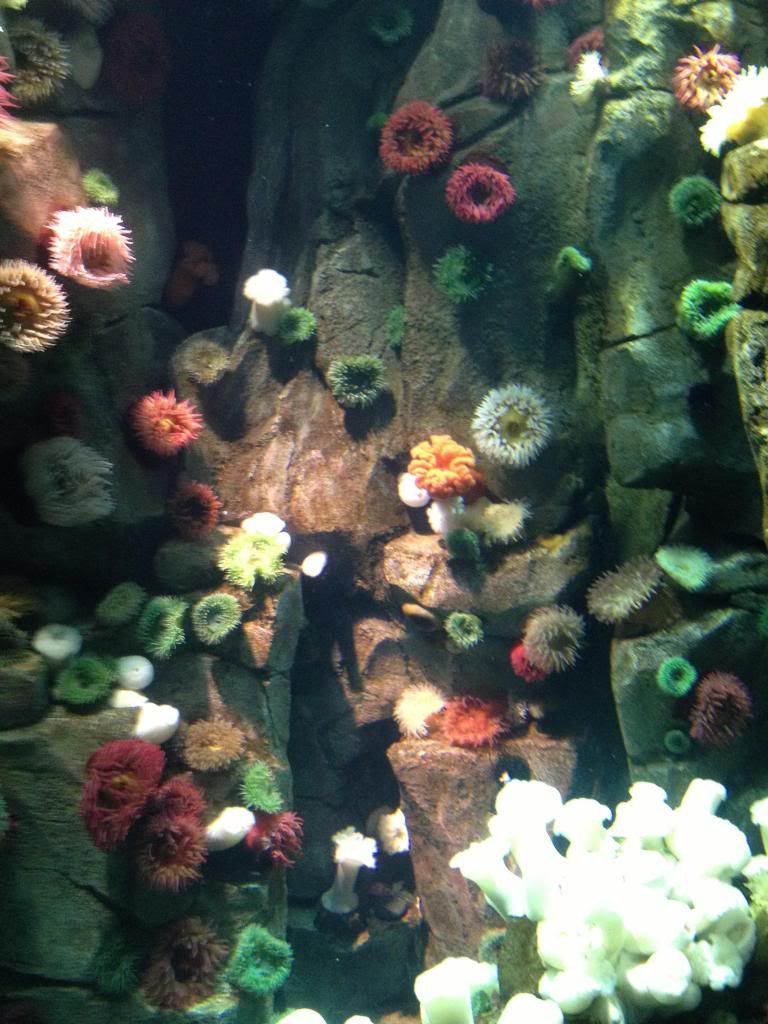 There's a colourful collection of anemones. Just trying to say that word made me feel like Nemo…
After this, you enter Dangerous Lagoon, which is the part you've likely seen photos of. There's a tunnel through the biggest tank in the aquarium which features a ton of different kinds of fish, as well as turtles, sharks, stingrays and the like.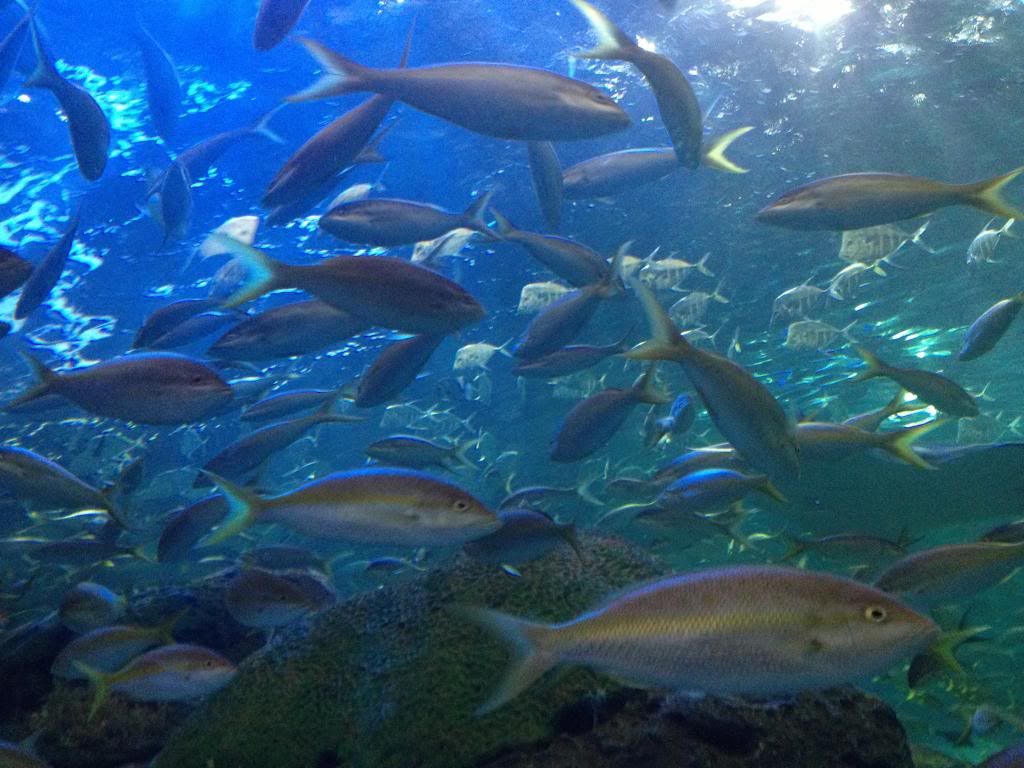 The view from Dangerous Lagoon.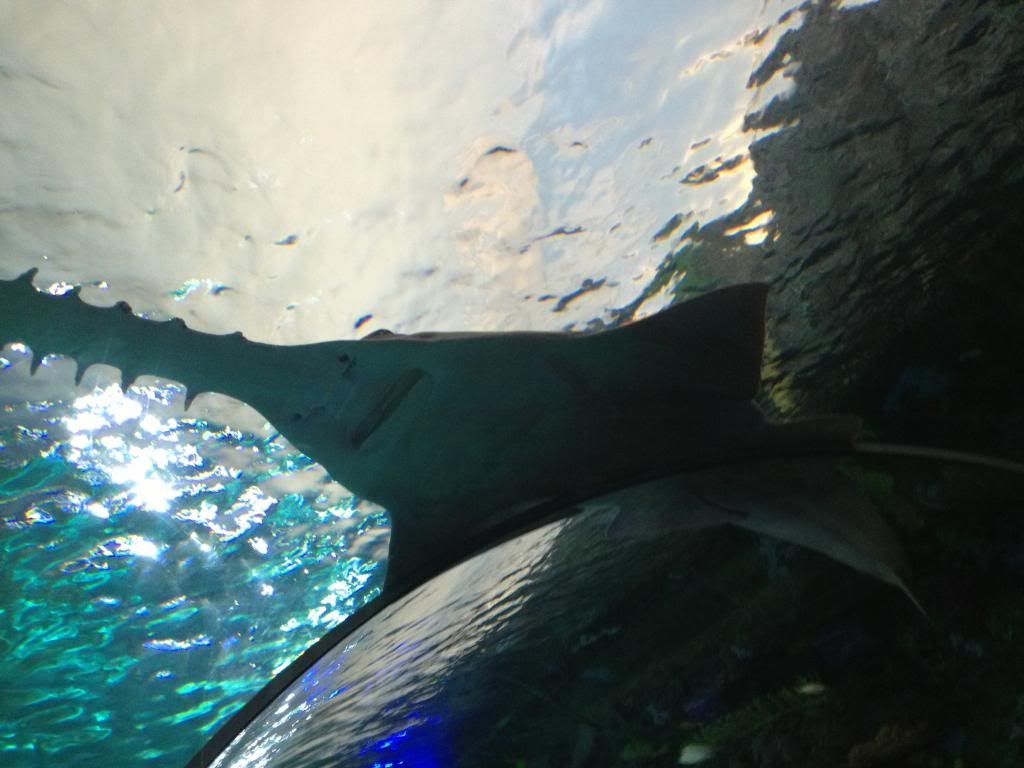 A sawfish chillin' on top of the tunnel.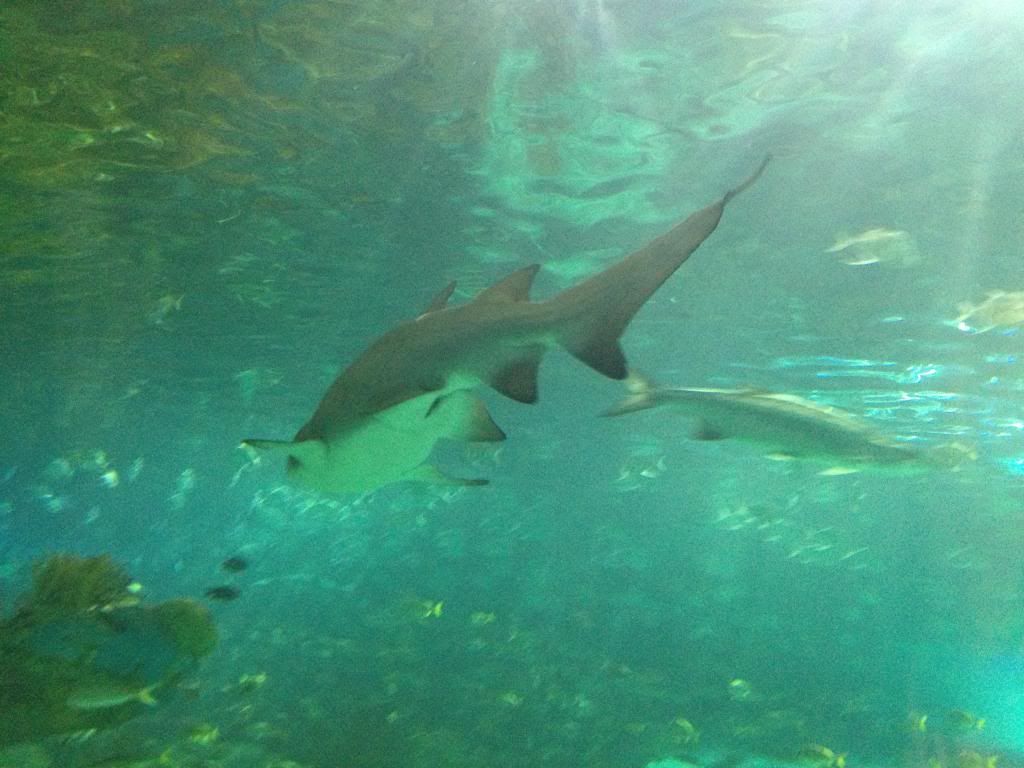 Apparently sharks don't like having their photo taken.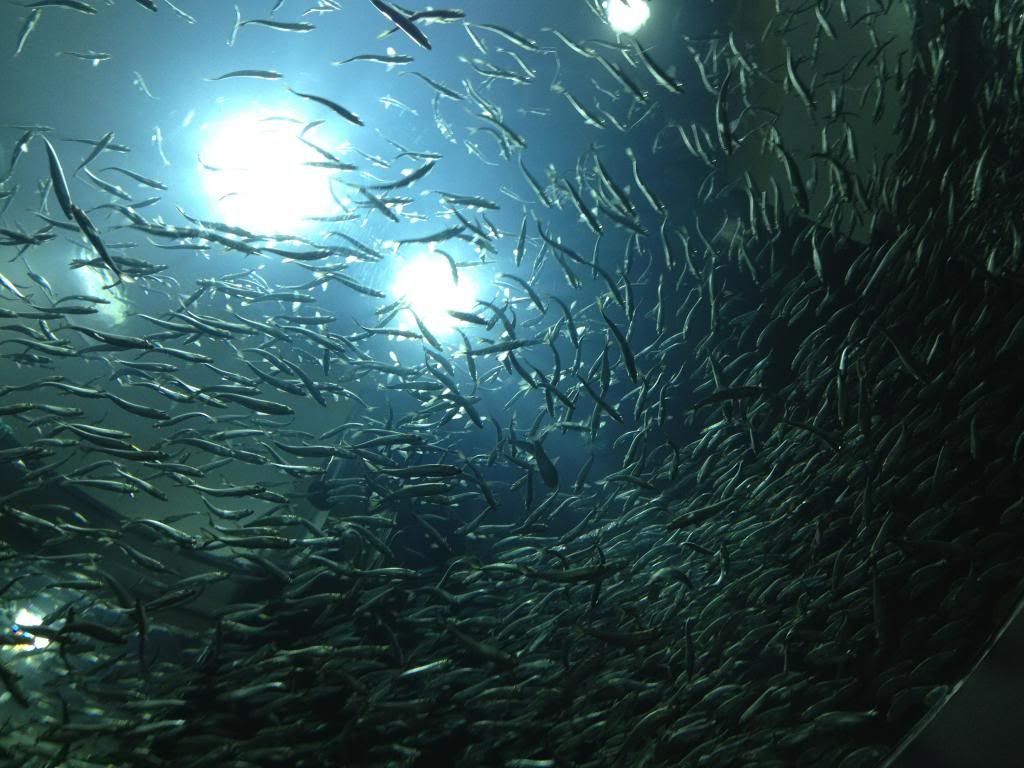 These are Alewives, which are pretty common in the Great Lakes.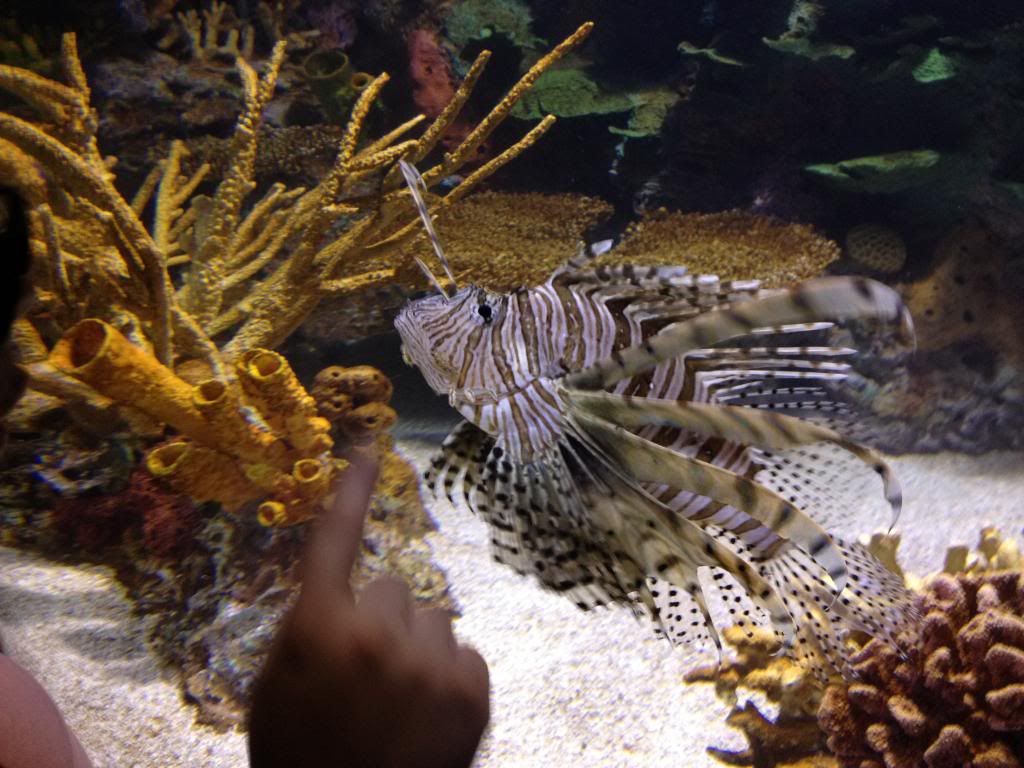 I don't actually remember the name of this particular fish, but it looks pretty gnarly.    – EDIT: Thanks to Johnny Mouthwash for reminding me this is a lionfish.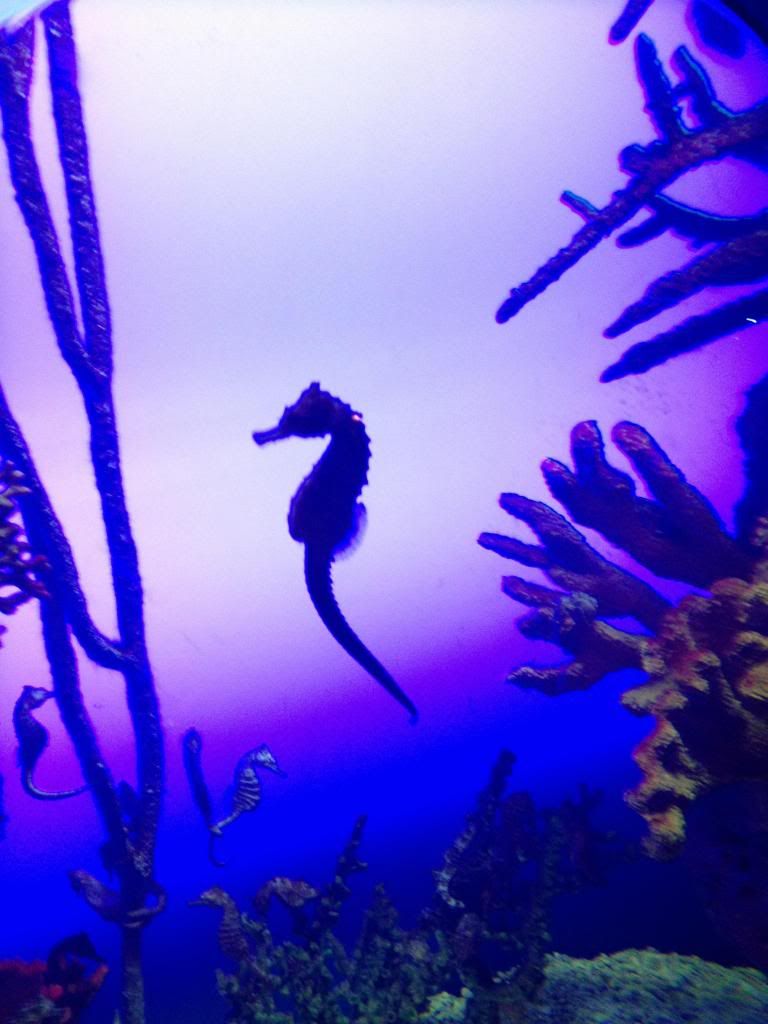 Seahorses, forever!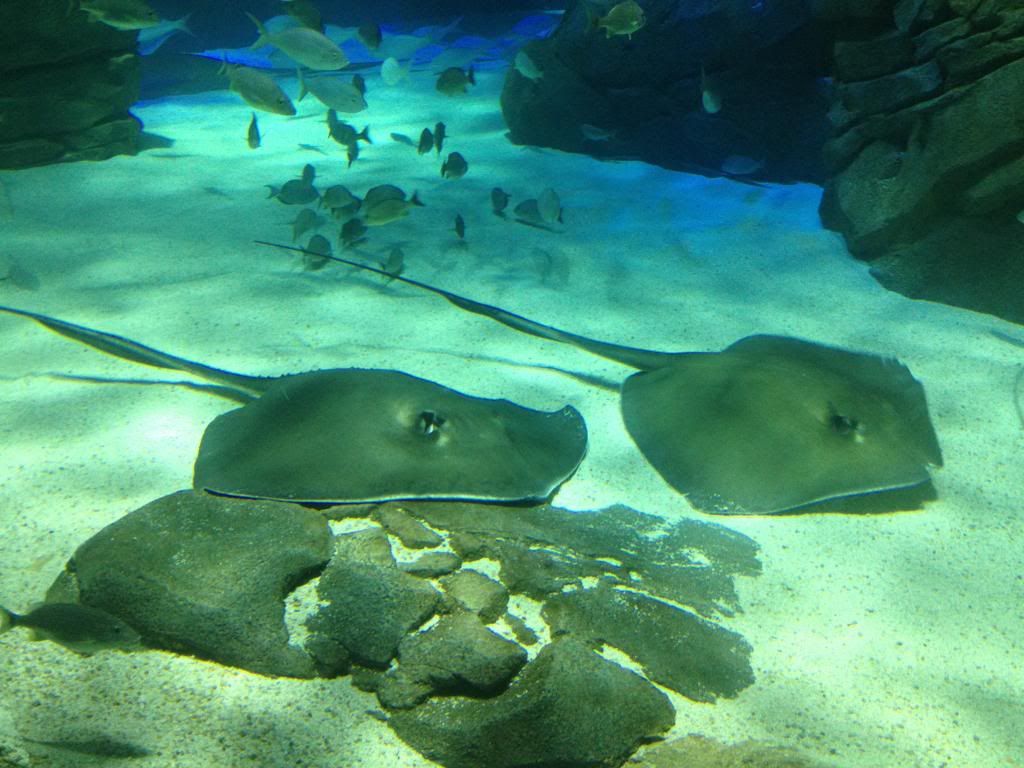 A couple stingrays chillin' on the sea floor
I got a number of pictures of the jellyfish, because they just looked so damn cool. I also ruined a little girl's day in the process. I'll tell that story in a minute, but first, check out the pictures.
So how did I manage to ruin a little girl's day? Quite simply, actually. The tank the jellyfish are in has a blue background, and has what looks to be a somewhat sophisticated lighting system. The jellyfish change colours as you stand there and watch. At first, I thought maybe this was a special talent of the particular jellyfish I was looking at. Eventually I noticed that all of the jellyfish were changing colours simultaneously (and they were all the same colour at any given time), so the colouring was an effect of the lighting. After getting my fill of looking at the jellyfish (and the hand- and face-prints on the tank), I was about to move on to the next exhibit when a little girl pushed her way to the front, beside me. As the colour change happened, she exclaimed "Look! The jellyfish change colour!" Without thinking, I replied "Actually, I'm pretty sure it's the light that's changing, not the jellyfish themselves." After a quick exit, I realized that probably wasn't what she wanted to hear. Day = Ruined.
If you're wondering how they manage to sustain such a large amount of wildlife (approx. 16,000 animals) in an artificial habitat, that is partially shown during the tour when you make your way through the Life Support Systems.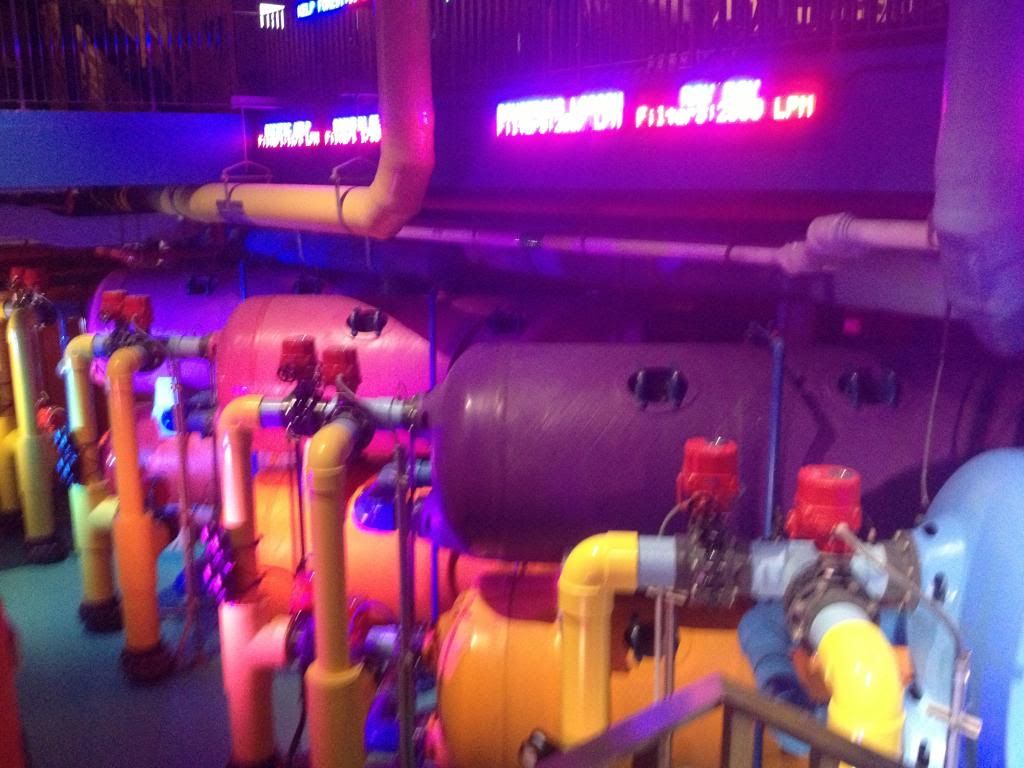 This is just a small portion of the Life Support Systems, which maintain the quality of the roughly 5.7 million litres of water contained in the aquarium tanks.
Eventually, near the end of the aquarium tour, you make your way to a couple open tanks where you can actually touch a shark or a stingray. I didn't take any pictures of this part, mainly because I'm not overly interested in touching said sea creatures.
And, as with anything like this, the exit is through the gift shop. Among the mountains of branded merchandise, you can find yourself a pair of turtle earmuffs (as modeled here by my sweetheart Anne).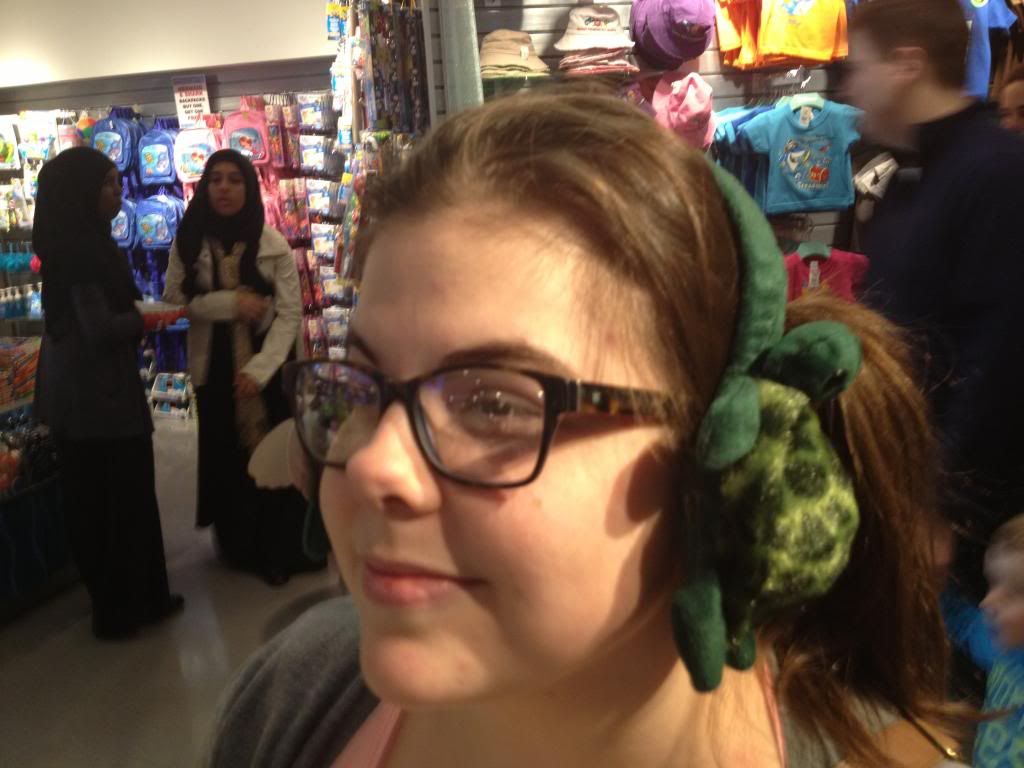 If you've been thinking about checking out the aquarium, I would highly recommend it. I would also recommend going on one of their less busy days (weekdays are probably the best time to go). Have fun, and let me know how it goes!