December 8 is a pretty significant day in the music world. A lot of pretty crazy things have happened in years past on this day.
There's one cool cat who would be celebrating his 88th birthday today, were he still with us… That's Sammy Davis Jr.
Also born on this was Jim Morrison, who would have been 70 years old today, if he wasn't a member of the 27 Club.
Greg Allman of The Allman Brothers (of course) was also born on this day, 66 years ago. Fun fact: Allman has been married and divorced SIX TIMES, including a four-year union with Cher.
Def Leppard's Phil Collen is celebrating his 56th birthday today too!
And former Megadeth guitarist Marty Friedman is celebrating his 51st birthday today.
So there were a couple pretty exciting births on this day in years past, but there's also been some other wacky things that have gone down.
Back on this day in 1963, Frank Sinatra Jr. was kidnapped at gunpoint from a hotel room in Lake Tahoe. He was released two days later after his father paid the $240,000 ransom his kidnappers had demanded. The kidnappers were later arrested and sentenced to lengthy prison terms. During the ordeal, however, the elder Sinatra communicated with them using a payphone, and carried a roll of dimes with him throughout. This became a lifetime habit, and he is said to have been buried with a roll of dimes. He probably also knew that a roll of dimes hidden in your fist will increase the power of your punches considerably, though who knows if he used it for that purpose?
Back in 1969 on this day, Jimi Hendrix was in a Toronto court facing drug possession charges. He told the court that he had only smoked pot four times in his life, snorted cocaine twice and took LSD no more than five times. He also told the jury that he had now "outgrown" drugs. The best part? They bought it and found him not guilty. If only that had been true, maybe he wouldn't have died less than a year later in a drug-induced fog, as opposed to a Purple Haze.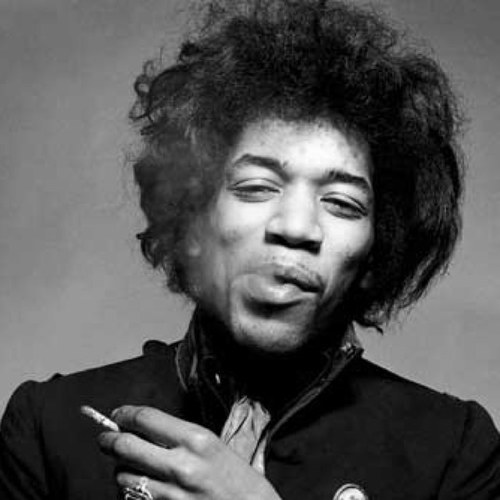 But of course, December 8 is burned into most people's memory due to a very tragic event that took place this day in 1980.
It was 33 years ago today that John Lennon was gunned down outside the Dakota Building where he and Yoko Ono lived in New York. The man who did it (whose name I will refrain from mentioning here*) had been stalking Lennon for days outside the building. As he was walking through the courtyard, his murderer opened fire on him, unloading 5 shots and hitting Lennon 4 times in the back. He was pronounced dead due to massive blood loss shortly after 11 PM.
*I generally try to stay away from ever mentioning the name of John Lennon's murderer, since his motives for committing his crime could be construed as jealousy. I recall reading in the past that he wished he could be famous like Lennon, and so every time his name is mentioned, it's like feeding that desire.

Another tragedy happened on this day just 9 years ago.
On December 8, 2004, Dimebag Darrell Abbott was shot and killed on-stage while playing a show in Columbus, OH. Dimebag was known for being a founding member of both Pantera and Damageplan, and as one of the best guitarists around (ranking at #92 on Rolling Stone's list of the 100 Greatest Guitarists list, and #1 in Metal Hammer Magazine's list). Damageplan was playing at the Alrosa Villa in Columbus when Nathan Gale pulled out a gun and started firing. Dimebag was hit 3 times in the head, after which Gale continued shooting, killing 3 more and injuring a further seven. A police officer who arrived shortly after the shooting began was able to sneak up from behind and take out Gale, saving the life of a hostage he had grabbed, and likely a number of other people (Gale was found to have 35 rounds of ammunition remaining, after firing 15 shots). Early on, a theory was that Gale had been upset about Pantera's breakup years before, and this was his way of showing his anger. This was later proven to be false, when it was revealed that Gale was severely schizophrenic and had stopped taking his meds.
Here's to the memory of two musicians who have been a big influence on me as a musician. Rest in peace, John and Darrell.