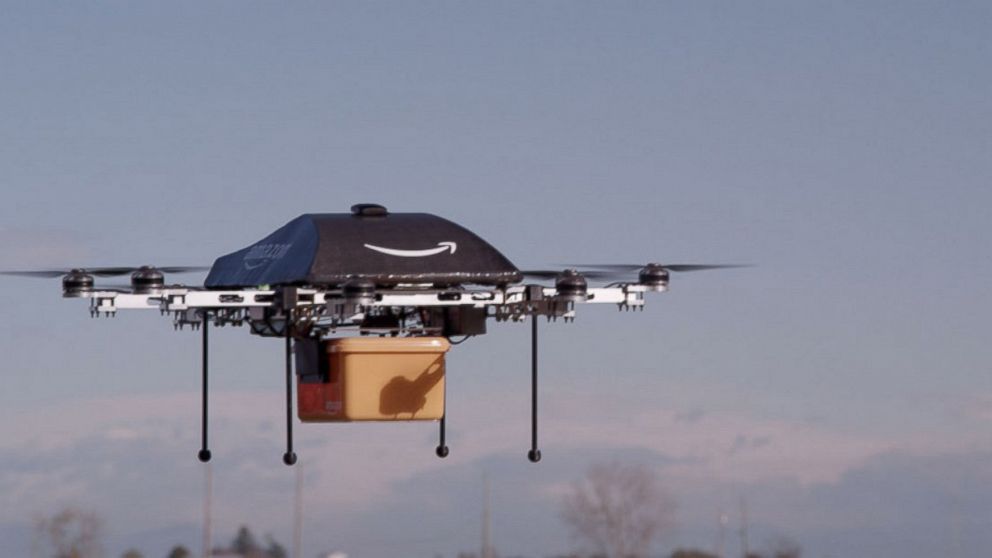 Soon your online Amazon purchase may not arrive in the mail or from a courier truck.  It may arrive at your door from an Amazon drone.
I'm as skeptical as you.  I can see problems with these in air deliveries, but hey if it works you could have that online purchase to you door in 30 mins or less.
It's still at least 5 or 6 years away (likely longer for us in Canada) but it's in the works.  Don't expect free shipping either.  If you select Amazon Prime Air as your delivery method, you'll pay a fee, but, to have your item 30 mins after you click the buy button it might be worth it.
Here's how it works.