I'm a bit of a gearhead. It's an interest that's been with me since I was a young child, riding around in my booster seat in my dad's tow truck while he helped out stranded motorists. As a child, I couldn't wait to slip behind the wheel of my very own car.
That did eventually happen, but it wasn't too long before I wanted to do more than just drive. I wanted to add a little personal touch to my car, and so I started working on a couple of easy DIY projects.
Last spring, I bought a set of rims for my Saturn for summer tires. Until that point, I'd been using the same set of rims for both summer and winter tires, so when it comes time to change between the two, it can be a pain in the ass. I started with 4 of these:
And ended with 4 of these: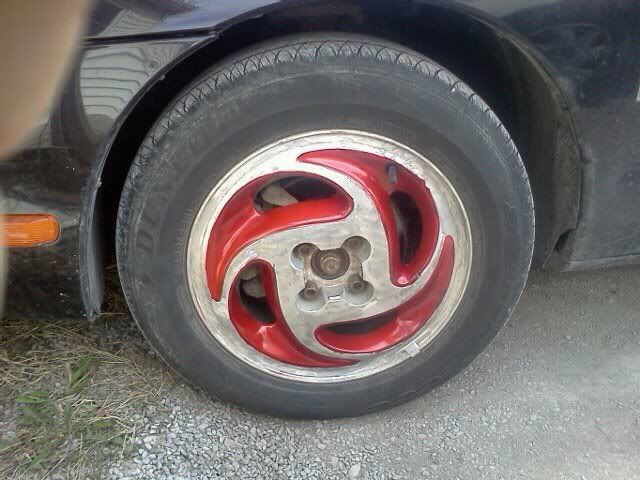 Next on the list of things I wanted to modify… The headlight lenses. I'd seen it done before where folks would take apart headlight lenses and black out all of the non-reflective surfaces. It makes for a pretty cool look. Since I have a parts car and thus an extra pair of lenses, I decided to give it a shot.
I started with this:
And finished with this: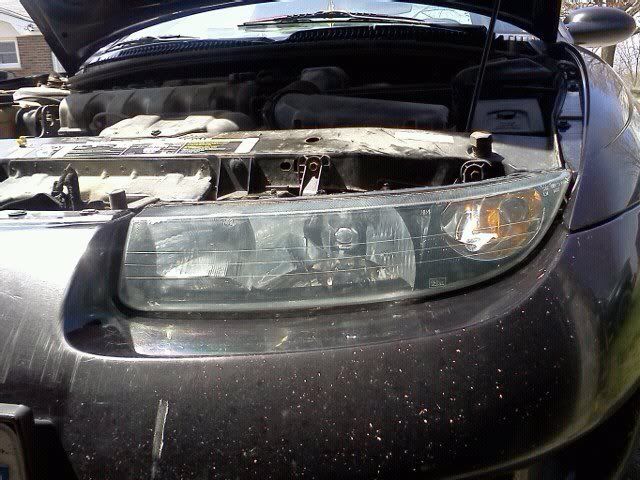 Toss a couple HID beams in there, and I'm pleased.
It was about a year ago now that I bought the Patchbus.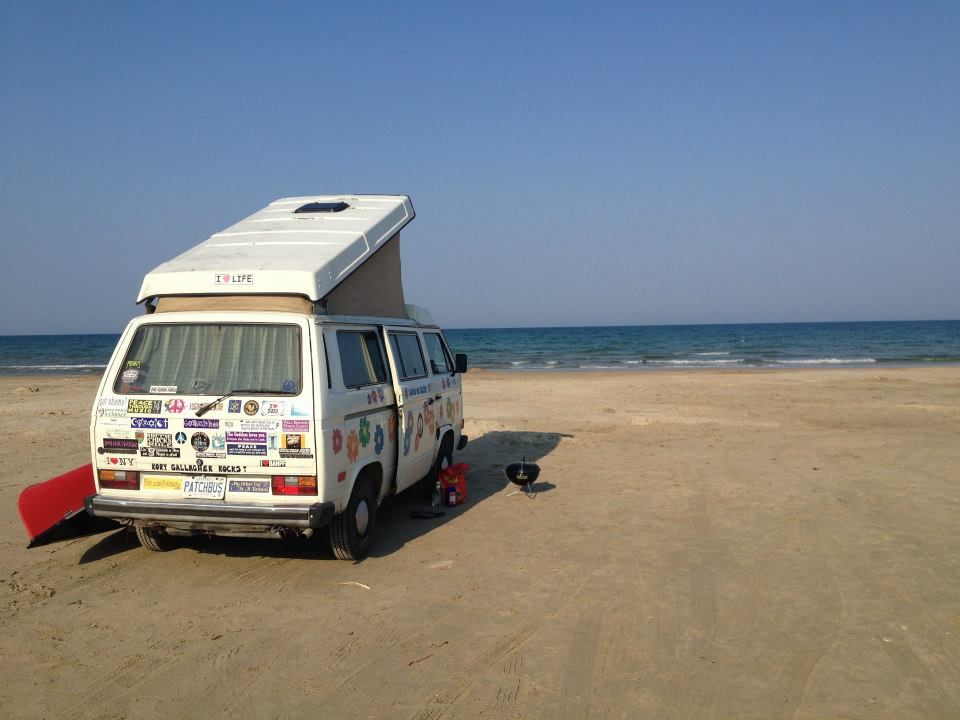 I figured I wouldn't be doing tons of mods to it, since it is already dripping with awesomeness. However, when I was working on a couple things to get it ready for the road this spring, I took some time to paint the old wheels.
I started with this: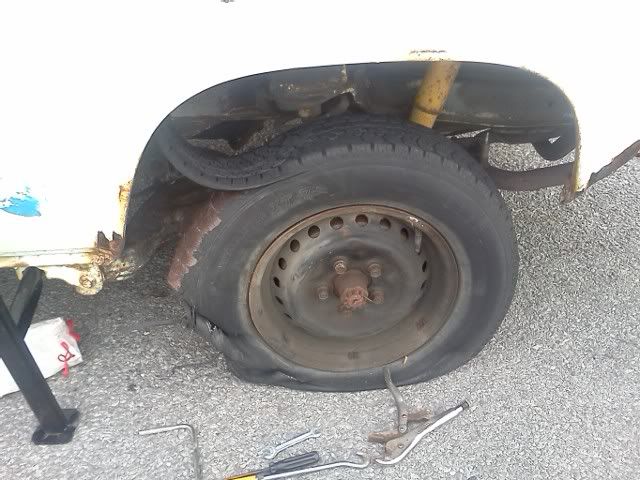 And finished with this: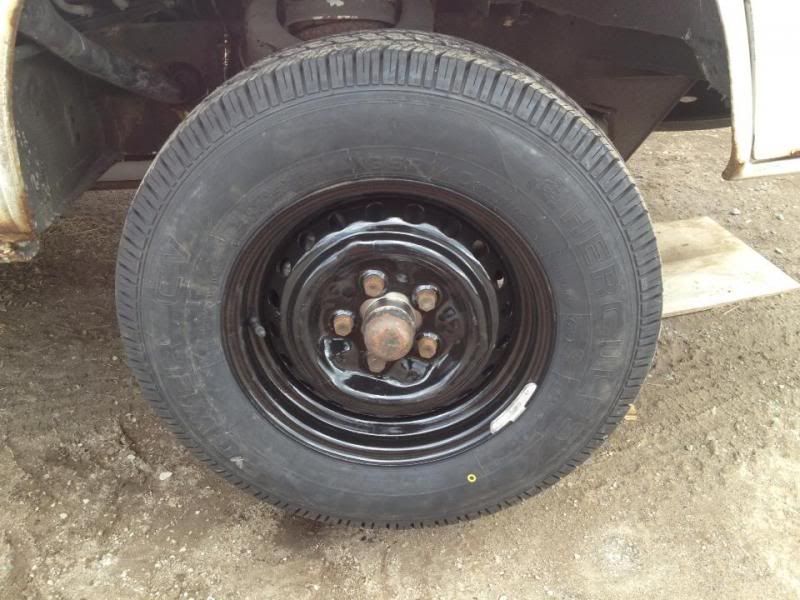 I couldn't believe the difference a couple coats of paint (even simple black) could make. So I started thinking about painting my winter rims, since they had been looking a little old and busted.
I started by polishing around the inner edge of the rim.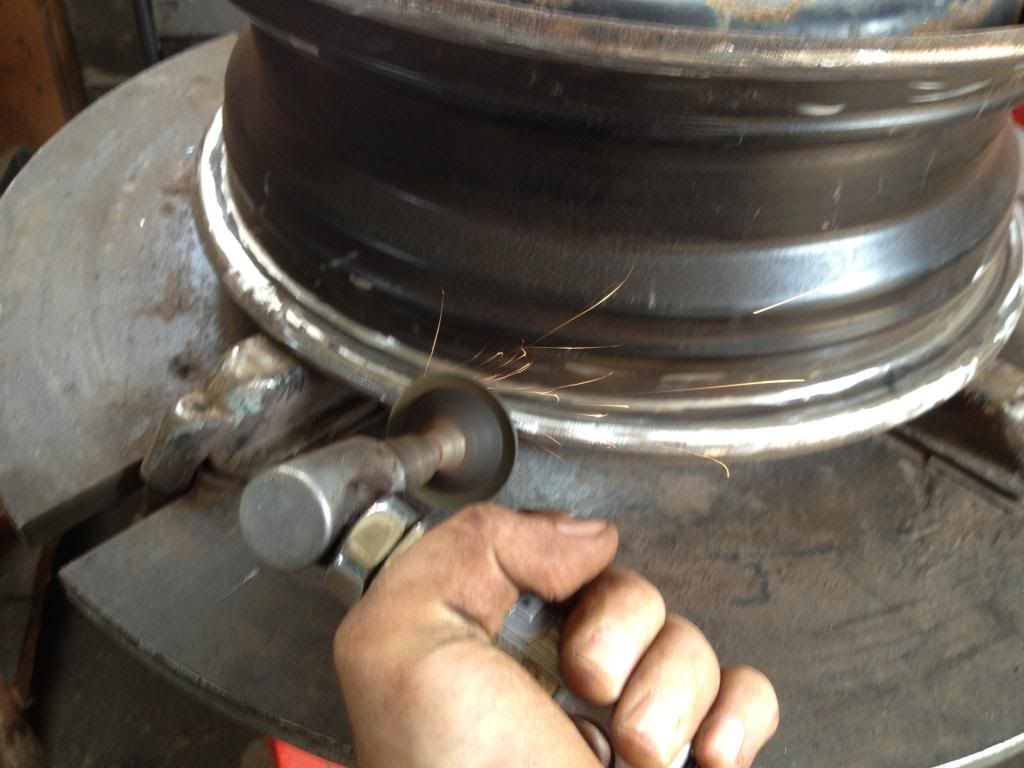 When all was said and done, I was left with a (somewhat) nicely polished rim. I then painted this particular part black on all the rims to promote a good seal with the tire.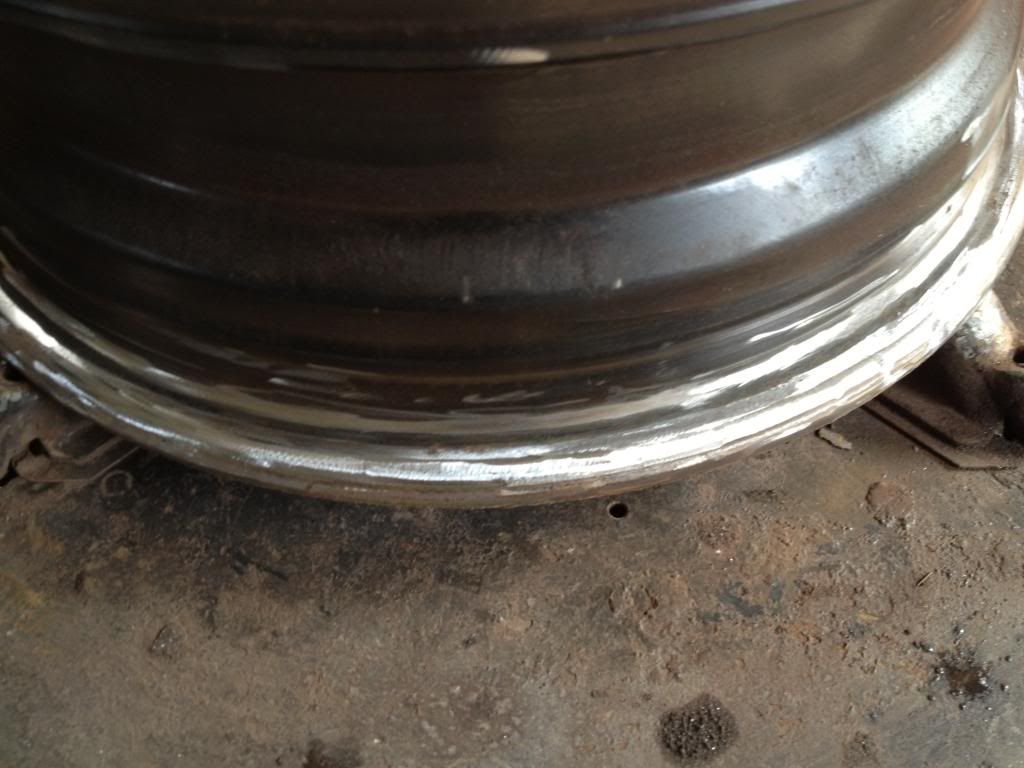 I tossed around the idea of throwing a couple coats of black paint on them and calling it a day, but that's not nearly exciting or flashy enough for me. I strolled into Canadian Tire and grabbed a couple cans of paint. My only requirement was that it had to be a bright colour, so I could be colourful all year round.
This is what I landed on:
After a few coats, they don't look half bad (especially considering the lack of prep work I did).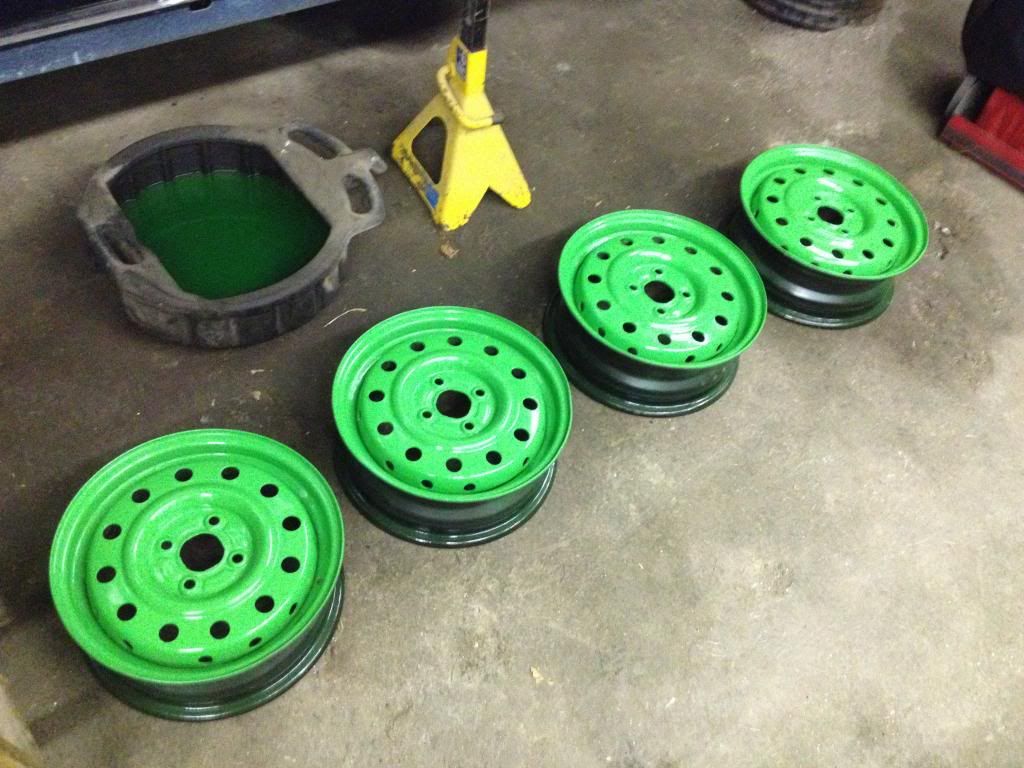 I do want to talk for a second about how I prepped the rims for paint. I don't want to say that I half-assed it, but I didn't take all the steps necessary to ensure an amazing paint job. To be honest, it was just a quick project to kill some time. As shown above, I did polish off the insides of the rims, and you can see them painted in the photo just above. As for the faces of the rims, I took a couple steel brushes as well as an air tool not unlike a router to them to try and get the rust off them and scuff up the paint. If I wanted to do it more properly, then I would have sandblasted the rims and removed all the paint, then primed them before actually painting them. Ain't nobody got time for that!
Besides, the finished product doesn't look half bad:
I was even nice enough to (accidentally) paint my dad's tire machine while I was painting the rims. Now it looks kind of festive, with the green I added accenting the red nicely.
Out with the old, in with the new!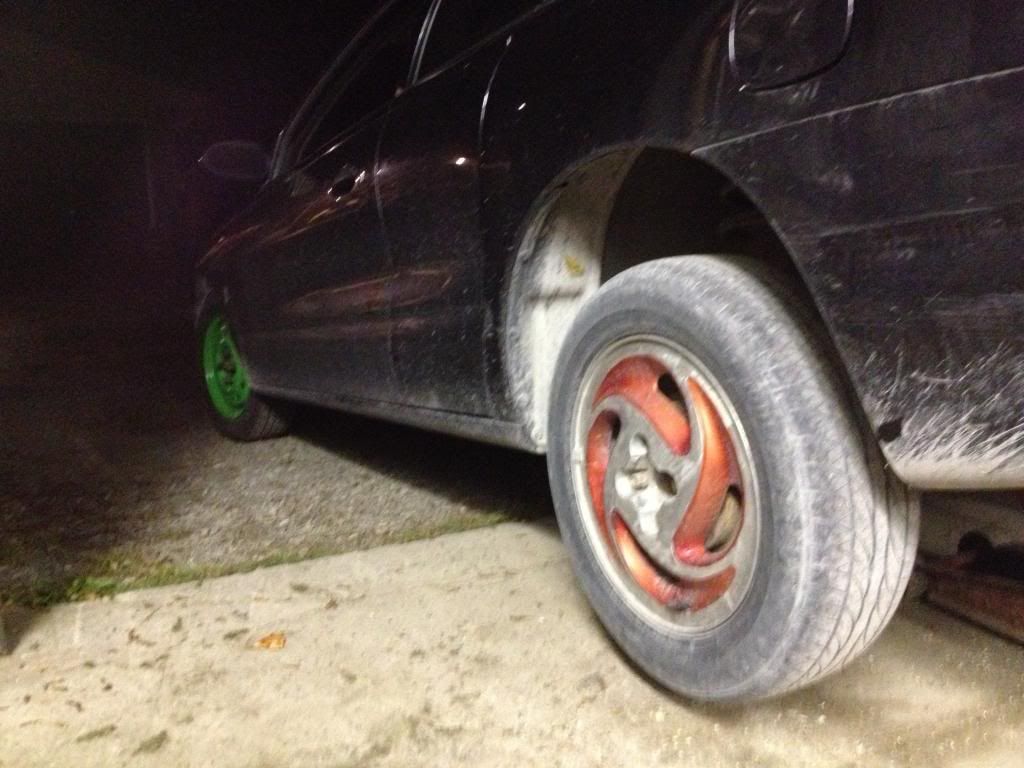 And for those of you wondering what the hell I mean when I say "Green Naugahyde," I'll explain that too.
My car's name is Optimus Primus, because of this sticker on the back (and just because I'm a big fan of Primus):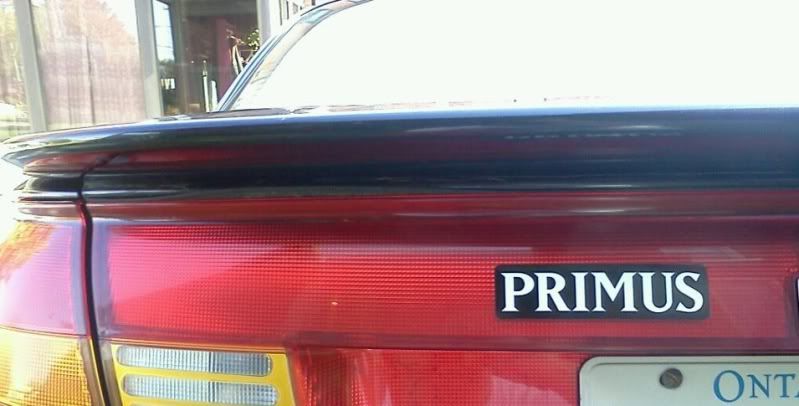 The most recent album Primus released is called Green Naugahyde. The title comes from one of the songs, Lee Van Cleef. In it, singer Les Claypool describes watching old Lee Van Cleef films and driving around in his father's Studebaker which had an interior made of "green naugahyde."
Also, it made for a fun tweet.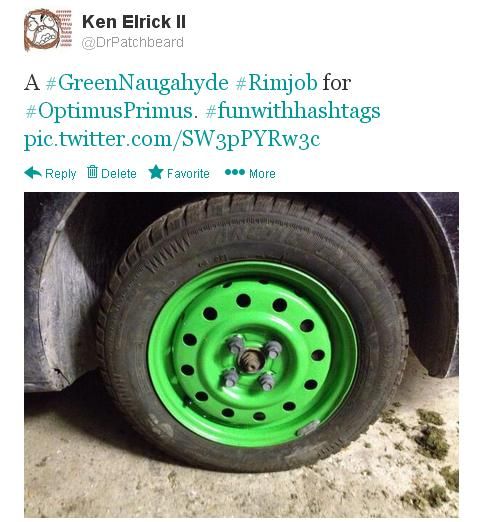 Have you done any sweet mods to your car?