If you tuned into The Wolf this last Sunday, you might have noticed that Kearnsy was covering my shift. That's because he is truly a gentleman of the highest caliber, and because I spent Saturday night in Toronto seeing Vista Chino.
For those of you unfamiliar with them, think of Kyuss.
They're kind of the same band. Kind of.
I'll admit, I'm a bit of a fanboy of Josh Homme and everything he does musically.
And how could you not be, right?
For me, it started with an obsession with Queens of The Stone Age.
Then, Josh teaming up with Dave Grohl…
… and John Paul Jones?!
Them Crooked Vultures is/was a meeting of musical gods.
Eventually I searched a little further back in time and came across Kyuss.
If you're not familiar with Kyuss, here's the band's story.
They formed in Palm Desert, California in the late 80's, and quickly cemented themselves as a cornerstone of the Stoner Rock or Desert Rock scene. In fact, singer John Garcia's voice is often considered synonymous with Stoner Rock. The band released four studio albums with Homme and Garcia the only constant members. Nick Oliveri who you might recognize as a former QOTSA bassist (or for his five hour standoff with Los Angeles Police) was a member of the band for some time, with Scott Reeder replacing him in 1992. Brant Bjork played drums for the band and actually coined the name. He eventually left, however, with Alfredo Hernandez replacing him. The band eventually broke up after releasing their 1995 album … And The Circus Leaves Town, which made way for Queens of the Stone Age. That name itself came from an EP released by Kyuss before their breakup.
Fast-forward to 2010. John Garcia embarked on a tour of Europe doing John Garcia plays Kyuss, with a backing band made up of Belgian and Dutch musicians. During a headlining appearance at Hellfest that year, Garcia was joined on stage by Nick Oliveri and Brant Bjork for a couple songs. It was later that year (November, to be precise) that Garcia, Oliveri and Bjork decided to get back together, joined by Belgian guitarist Bruno Fevery, and tour under the name Kyuss Lives! Fevery was one of the musicians Garcia had played with on his tour, and the fact that he had been in a Kyuss cover band in his teenage years made him an obvious choice for the role.
The band toured around the world with this name, and eventually planned to release an album of new material… However, that would cause a couple legal issues…
In March 2012, it was revealed that Josh Homme and Scott Reeder were suing the members of Kyuss Lives! for "trademark infringement and consumer fraud" over the use of the Kyuss name. The ruling in the case was that the band could use the name to tour, but would not be able to release any new recordings using it. So,Vista Chino was born.
In May of this year, it was announced that the band had signed to Napalm Records and their first new track was posted online the same day.
Peace was released on September 3rd. On the 21st, Vista Chino came to Toronto. This is where the history lesson ends and the concert blog begins.
It was a kind of grey, rainy Saturday afternoon when I hit the road with my good friends Cole and John (my road-trip partners for the trip to Amnesia Rockfest this past June). It was all smooth sailing down the 115 and 401 until we hit Oshawa. It was then that my car's wipers decided to stop working and I had to very carefully pull off to the shoulder to avoid an accident.
I took this photo after I'd safely navigated the car to a parking lot, and shows the view… Though it's not nearly as bad here as it was on the highway or even doing 30 km/h in said parking lot.
John pretty effectively summed up the situation: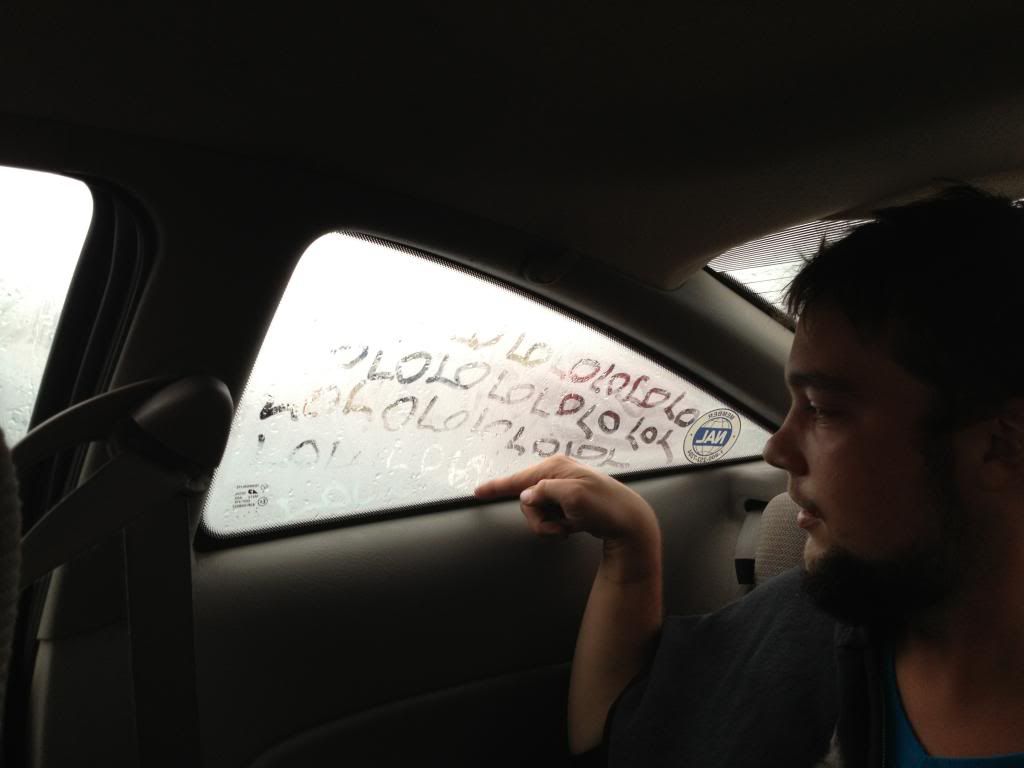 So, after a quick trip to Walmart, we set off again half an hour and a bottle of Rain-X windshield spray later… And wouldn't you know it? As soon as we got back on the highway, the wipers started working again. Gotta love driving a beater. However, we were also aided by the changing weather. It wasn't long before the sun started poking out again.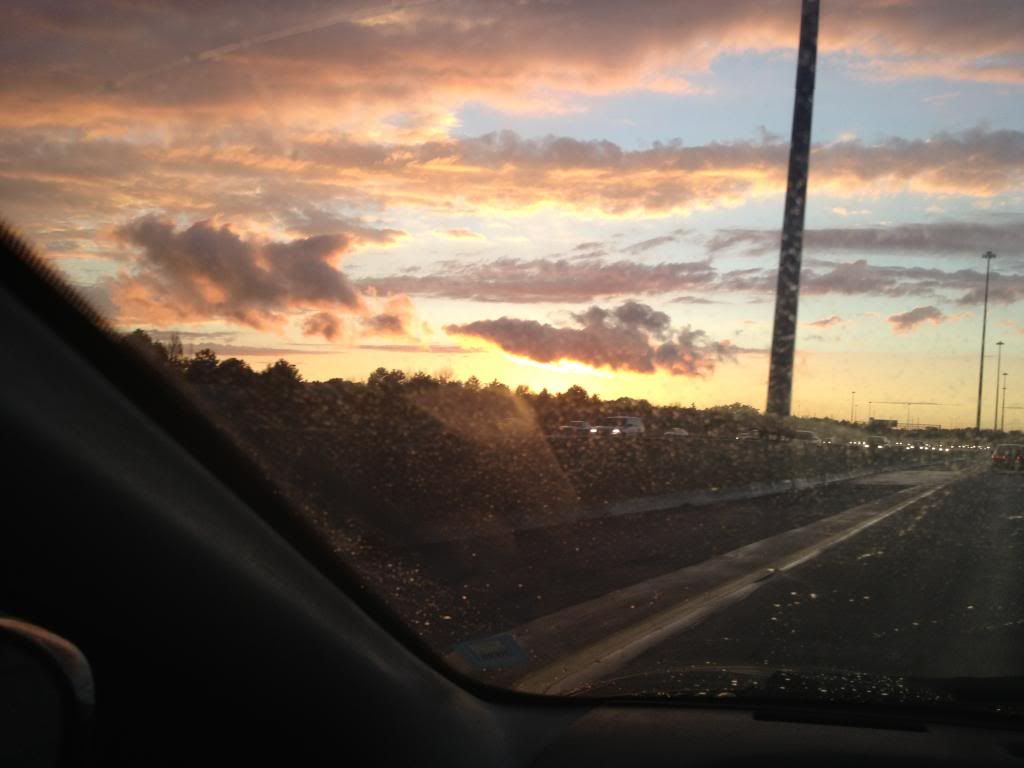 We eventually got to Toronto and parked the car at my buddy James' place, and quickly chugged a couple beers before heading on our way to The Phoenix to see the show. We stopped along the way and ate some Turkish pizza from Pizza Pide. It was so delicious that it was all gone before I even thought to take a picture of it to share.
Once we got to The Phoenix, we reunited with a couple old friends and settled in to watch the show.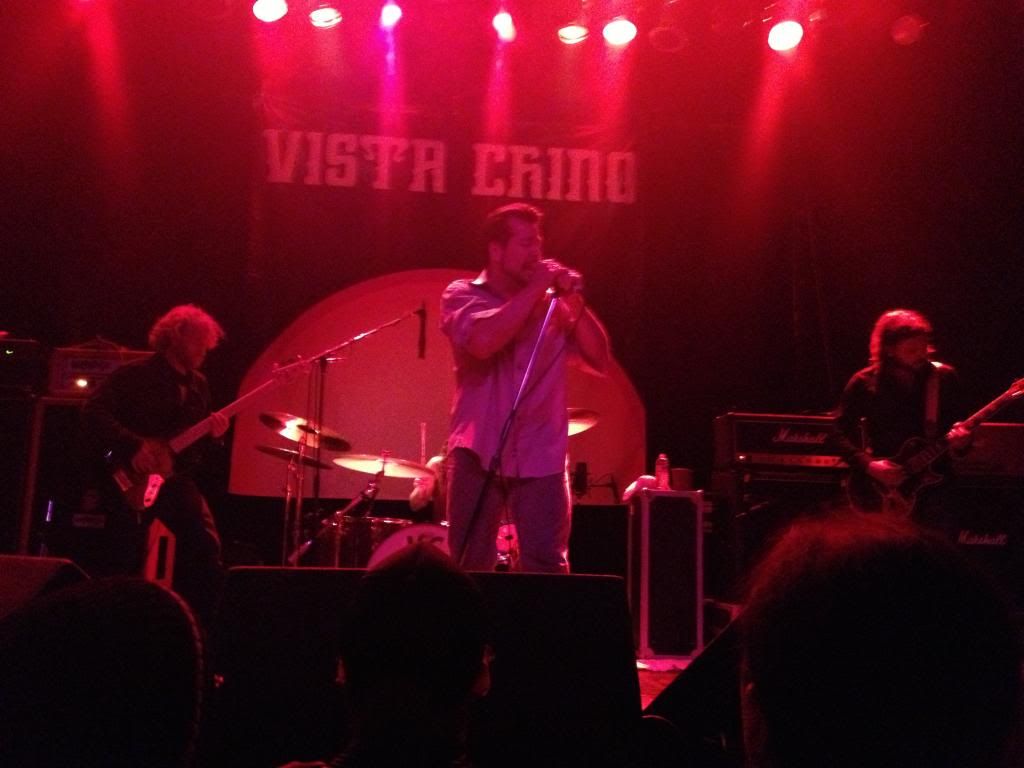 The band alternated between new tracks and classic Kyuss tunes throughout the first part of the set.
Highlights included Supa Scoopa and Mighty Scoop
Thumb
and Freedom Run
I must say, John Garcia did not look anything like I expected him to.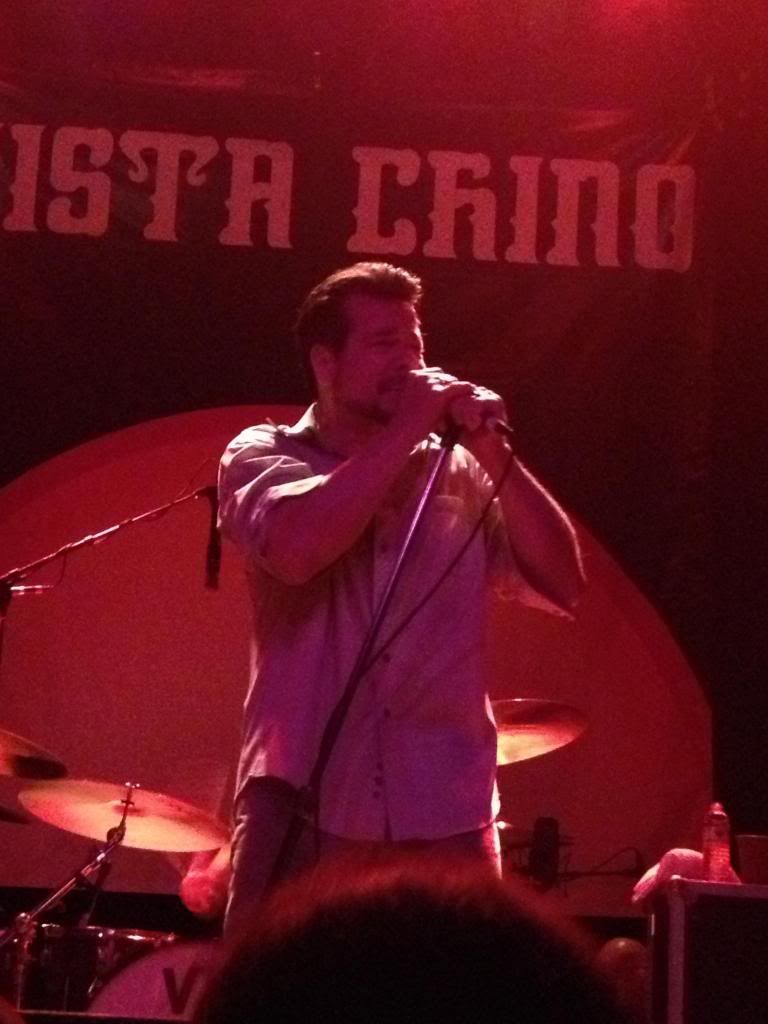 In fact, when I saw him up on stage, I thought he bore quite a resemblance to CHEX TV Weather Analyst Mike Judson.
The rest of the band looked about as I expected them to, however.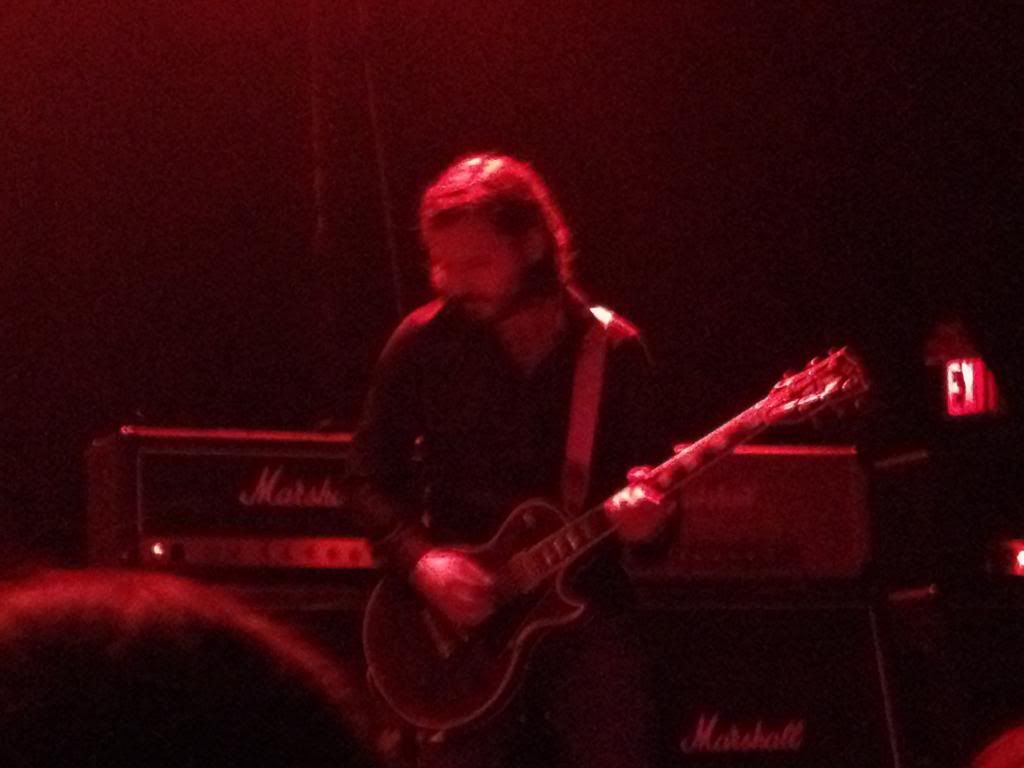 Bruno Fevery looks the part.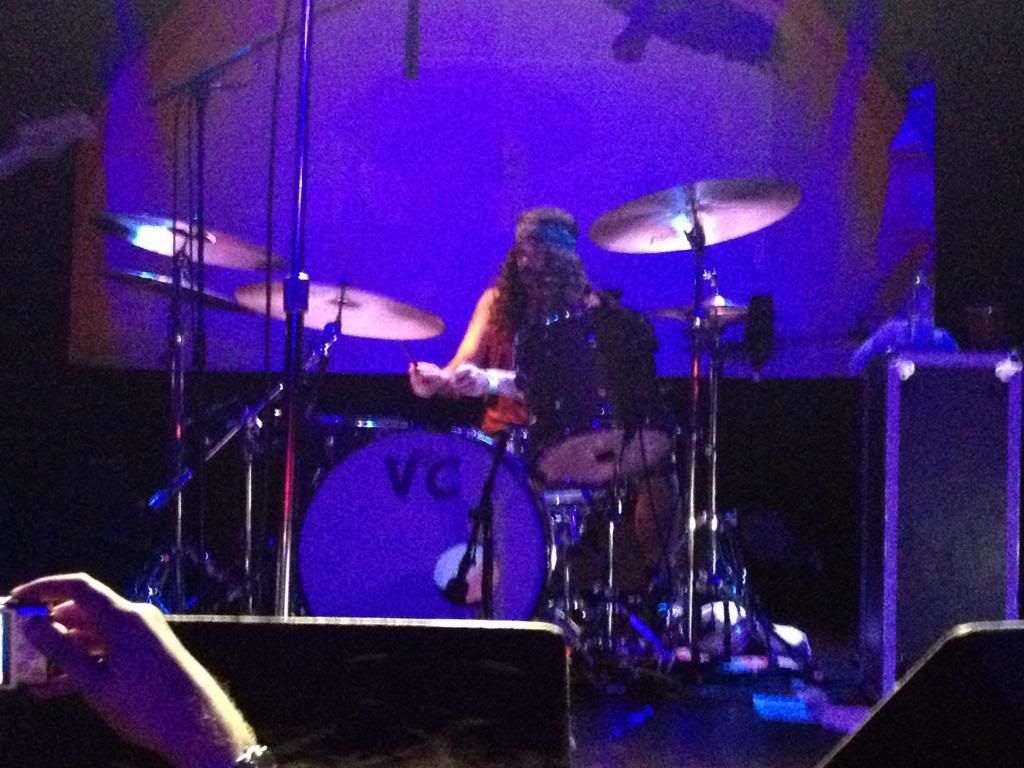 Brant Bjork look EXACTLY like I expected him to.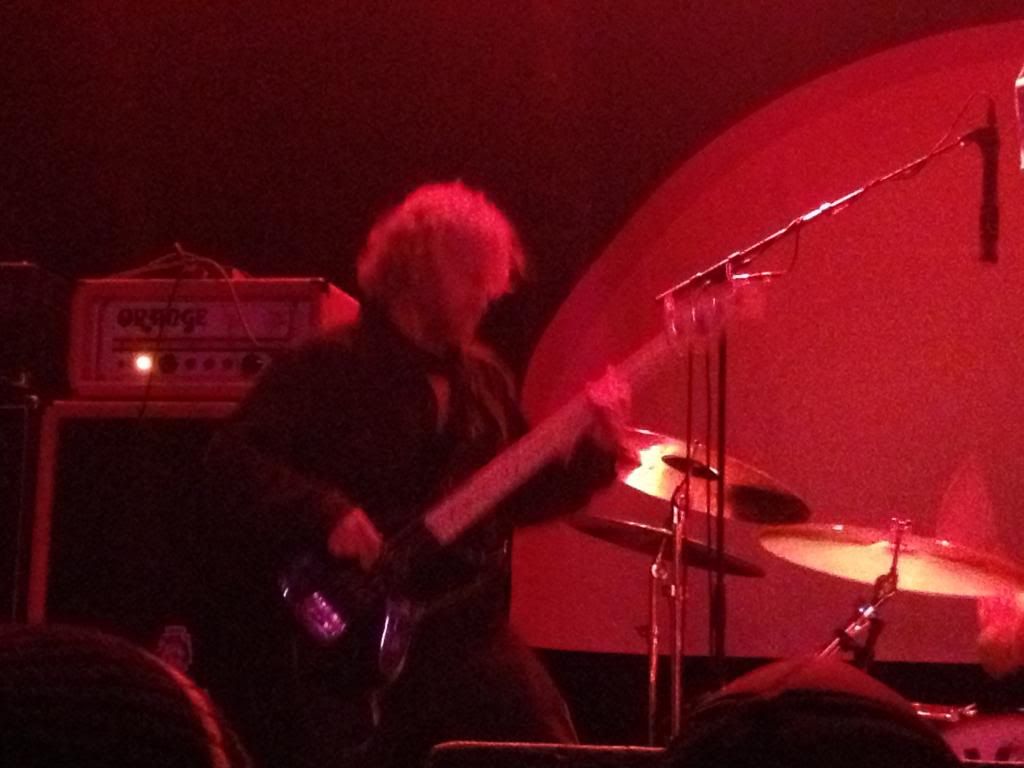 At first, I thought, "Wow, Nick Oliveri looks WAY different with hair." Then I realized that it wasn't Oliveri at all, but actually Mike Dean who has played quite a bit with Vista Chino.
I spent the entire show in the mosh pit, which is always a good time… except when there's angry people there to ruin it for you. There were two such people at this show, who were getting angry and threatening physical harm to the people who were thrown into them. If you've ever been in a mosh pit, then you get it: You can't control where you're going! People are pushed and thrown, tripped and crushed, but it's always a good time. If anyone falls down, there's always 4 or 5 hands that reach down immediately to pick that person up so they don't get trampled. It seems like a dangerous place to be, but really it's a feeling of community you get inside the pit.
One of the angry people was a guy who looked like he was a big fan of Kyuss back in the early days. I got thrown into him once, and he gave me a death glare. I avoided him after that, but my friend James had the misfortune of being thrown into him multiple times afterward, and at one point I looked over and the guy was shouting angrily. James eventually did convince him to join the pit and have some fun, and he actually did seem to enjoy it once he did.
The other person was a woman standing right at the stage who came at me multiple times with fists raised after I was thrown into people standing near her. I couldn't help but think she was going to try and rip my beard from my face. The funny thing is, if her boyfriend was any sort of decent person, he would have put his arms around her, held onto the stage and acted as a barrier so she didn't get bumped. I saw multiple other dudes doing this at the show. However, he didn't, and she had a bad time because of it.
Really, people getting angry at a mosh pit is stupid. Here's a simple rule: If you don't want to be bumped into at a metal show, don't stand near the front!
Not so difficult, is it?
Anyway, after the show, the lot of us returned to James's sweet loft to continue an excellent evening with some beer, bacon, and Cards Against Humanity.
In the morning, I found this sitting on my car: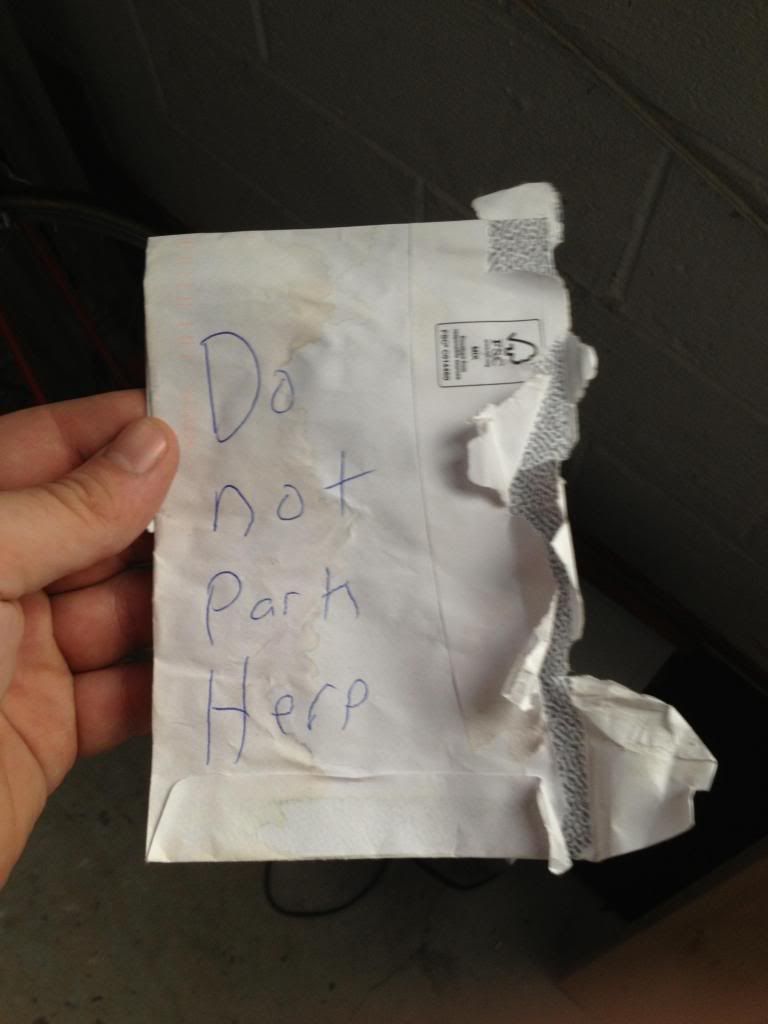 "Do not park herp."
I guess I really shouldn't be surprised, though. It is Toronto, after all, where everyone is in too much of a hurry to spell properly.
Also, probably the coolest idea for a shower: dual shower heads!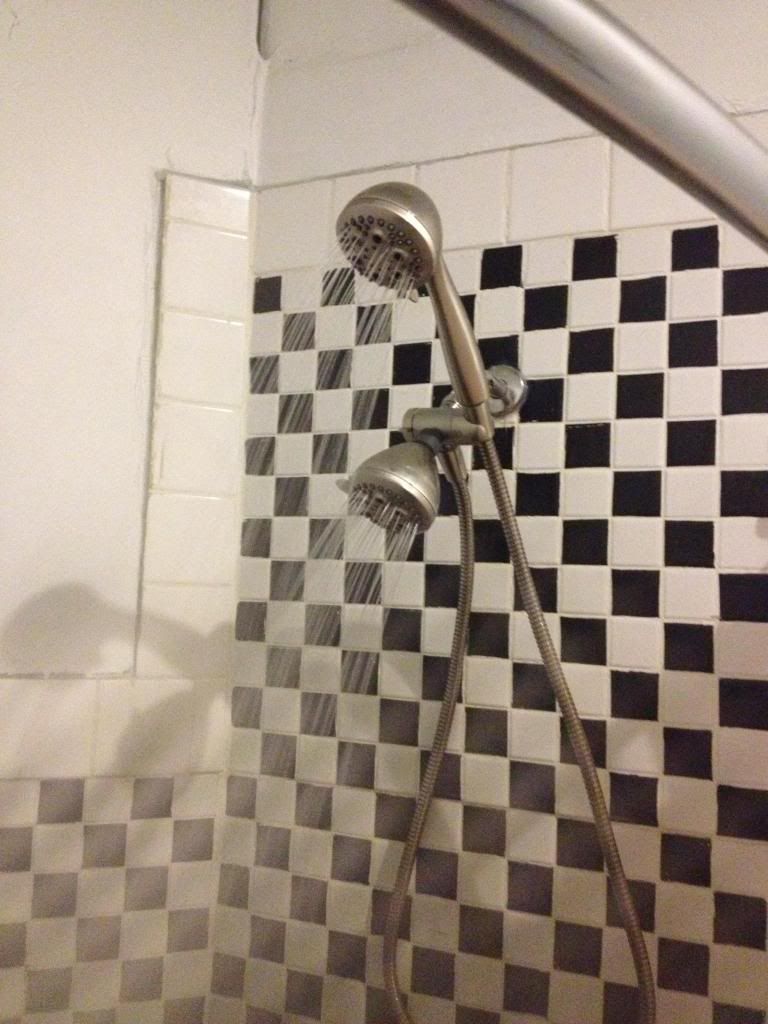 Yet another awesome feature of James's loft.
Once we got up and moving, we went to Rol San Restaurant in Chinatown for some dim sum. That's where we encountered Kenny Hotz, who you'd know from Kenny vs. Spenny.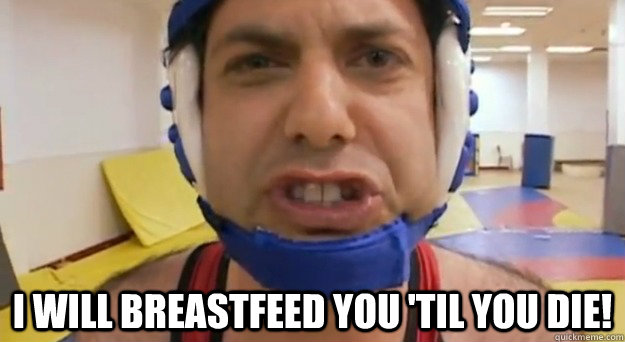 I try not to get starstruck, but when I saw him coming out of this restaurant I was waiting to eat at, it happened a little bit. He must have noticed my slightly agape jaw, because as he walked by he looked at me and said "How's it going?" before making a quick escape. Day made.
Have you seen any awesome bands / met any celebrities lately? Tell me about it in the comments!