If you've read a few of my blogs, then you know that I'm kind of into adventure and exploring places. I'd heard great things about Tobermory and had wanted to check it out for some time now. I had this previous week booked for holidays, so it seemed as good a time as any to check it out.
A number of people I talked to hadn't heard of Tobermory. In case you're wondering, it's a little town at the very tip of the Bruce Peninsula between Lake Huron and Georgian Bay.
This trip, like many that I've taken, I took with my roommate and heterosexual life partner* Cole.
* think heterosexual life partner like Jay & Silent Bob
Sunday night, we retrieved the #Patchbus from it's storage spot and packed it up with our gear, and a canoe. Sadly, the most we did with the canoe was load it on and off the roof every time we wanted to use the pop top.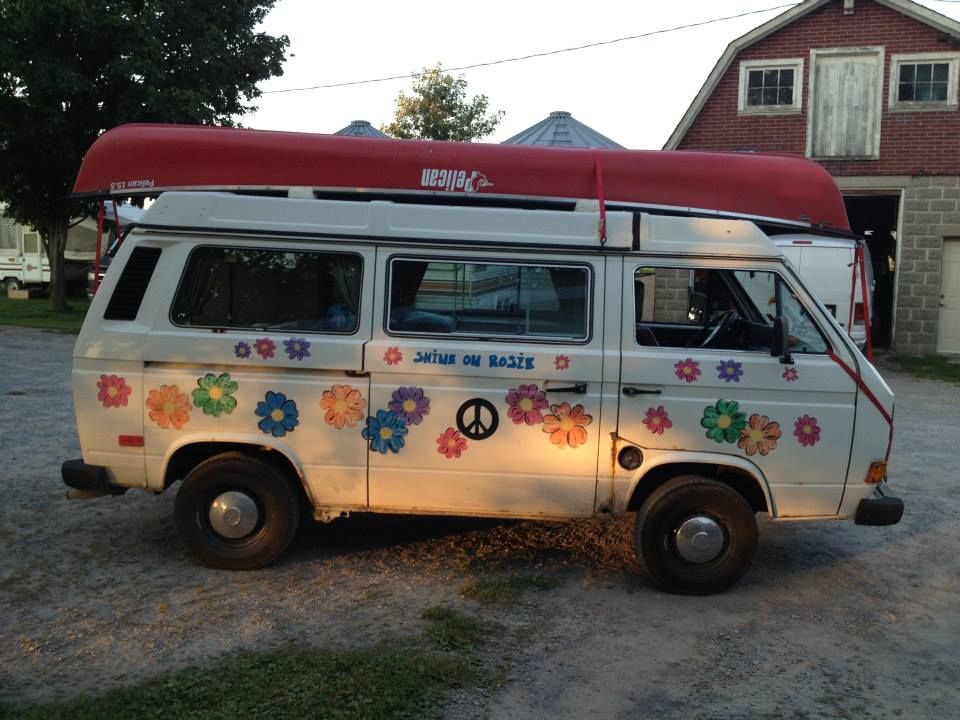 There's nothing quite like an open road on a nice sunny day to get you excited for a vacation.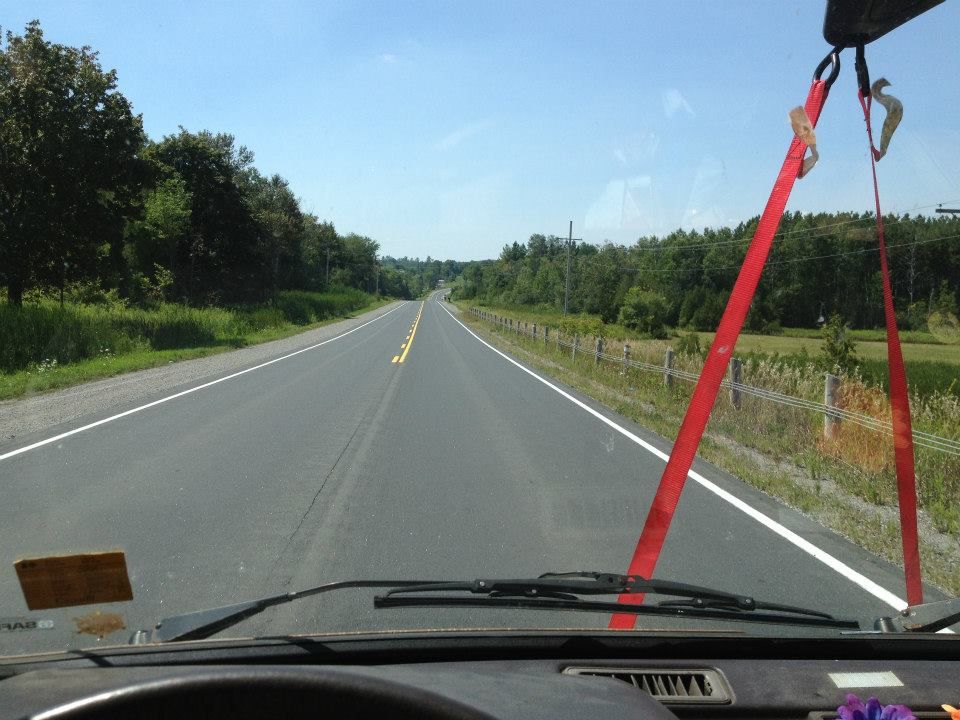 And when you're not in a real hurry to get anywhere, it doesn't hurt to make a couple pit stops along the way and see some interesting backroads.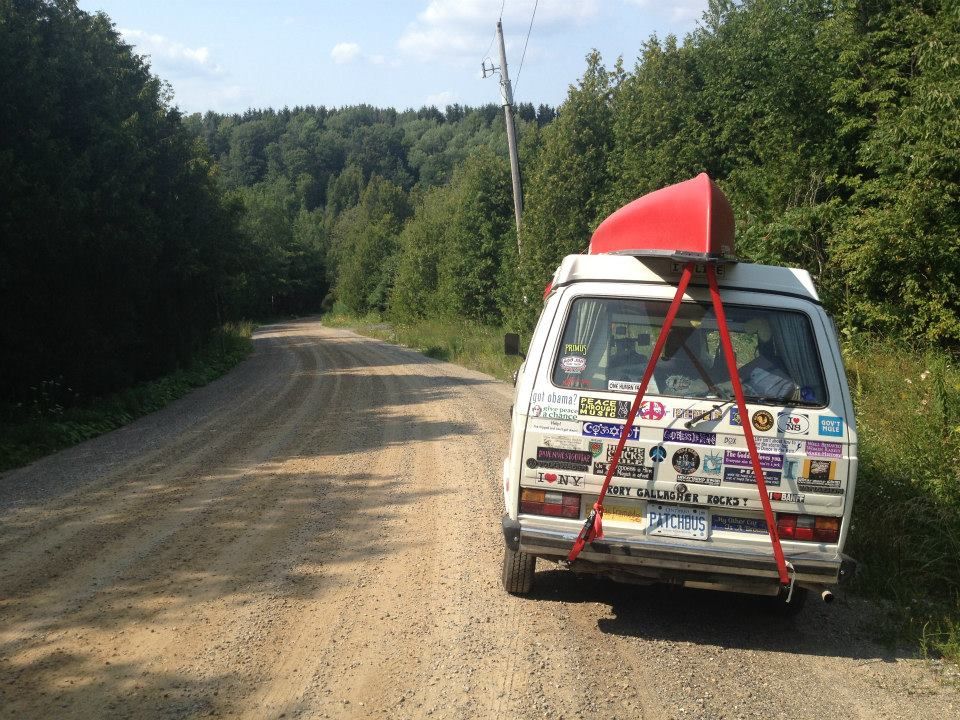 This particular backroad took us past a bunch of brush fires in a field in the middle of nowhere. It was a little creepy, though not as creepy as it would have been at night, I'm sure.
We eventually found our way to Eugenia, and wandered up to the shores of Eugenia Lake. I took the first of a few panoramas here. You can click on the photo itself to see a full-size version for a little more detail.
We came across this awesome coffee shop somewhere around there. As far as rip-offs go, Coffee Team has got to be my favourite.
We decided to hit up Sauble Beach along the way, because I'd heard it's beautiful as well. The sign at the edge of town says that it's "Ontario's Nicest Beach." I haven't seen all the beaches in Ontario, but I can totally understand why they make that claim.
I'm quite fond of this photo, partially because it reminds of of the cover or Welcome To Sky Valley by one of my favourite bands, Kyuss.
Talk about a beautiful evening on Lake Huron!
Camping out on the beach made for a fantastic photo op the following morning.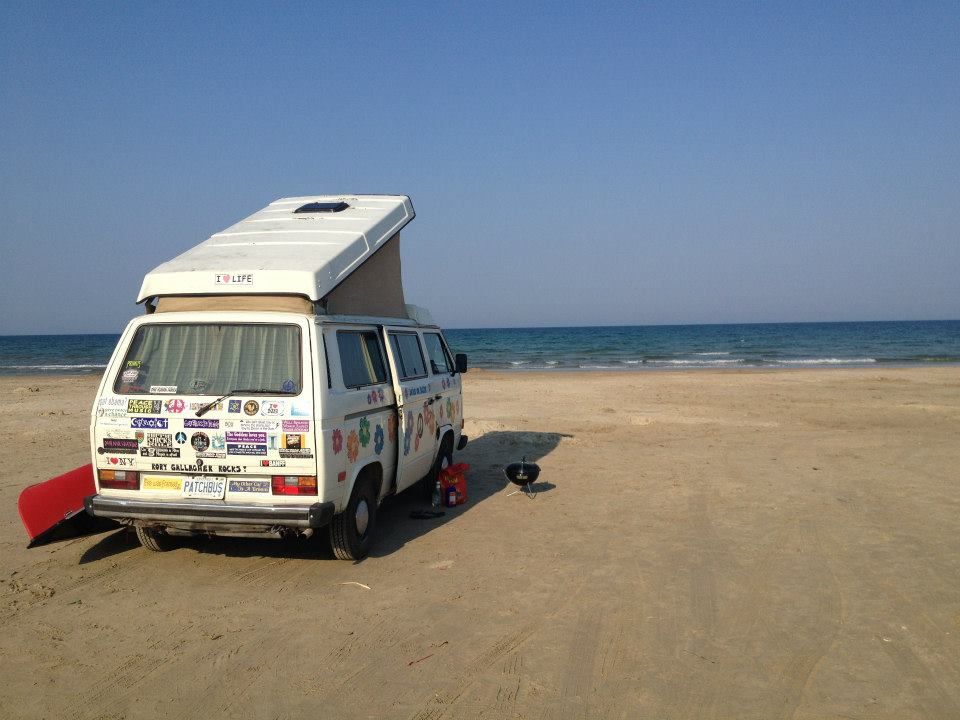 I also came across this little shop in Sauble Beach, and I just had to at least get a picture of the sign.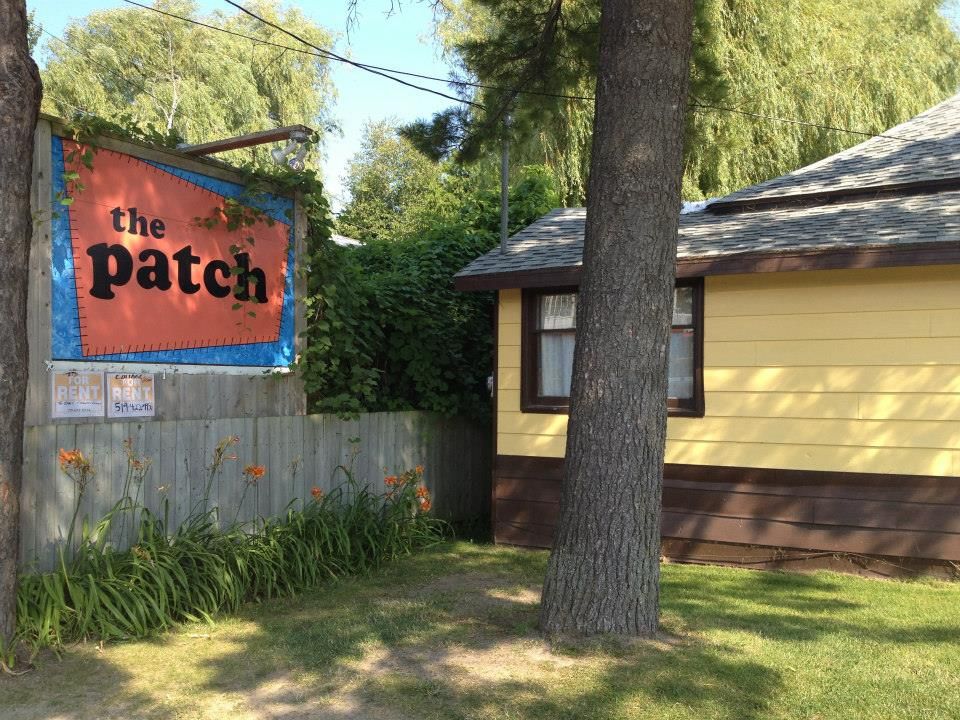 Once we gave the parking attendant the slip and packed our stuff up, we hit the road for Tobermory. Do they call it Grey County because the roads are so grey?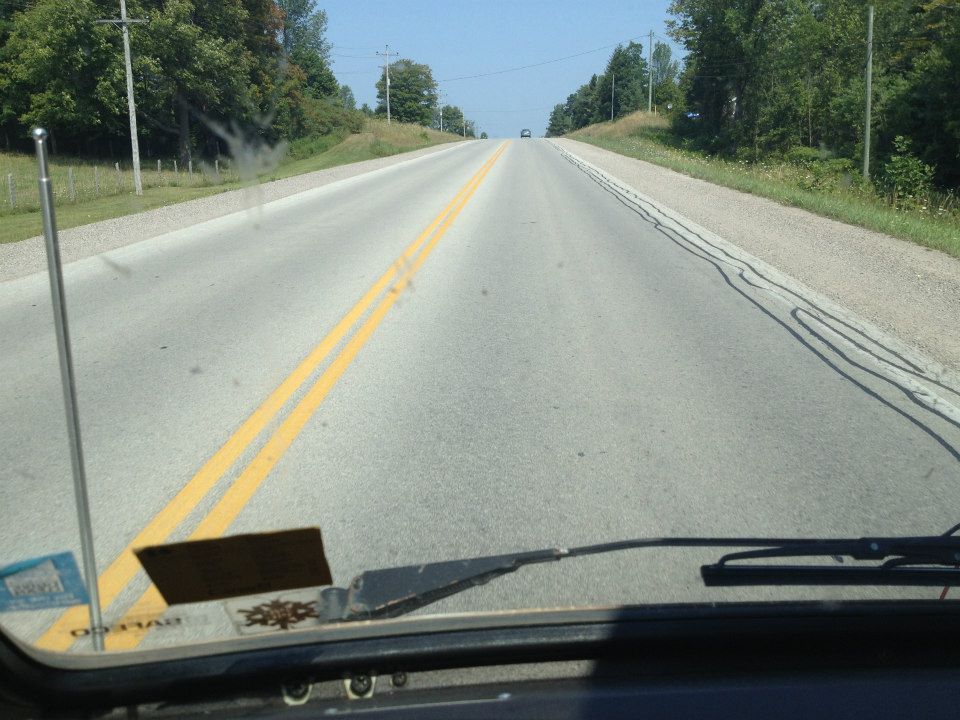 We eventually made it to Tobermory. Time for a photo op!
We set up camp at Happy Hearts Campground. I finally got a chance to use the electrical and water hookups on the Patchbus!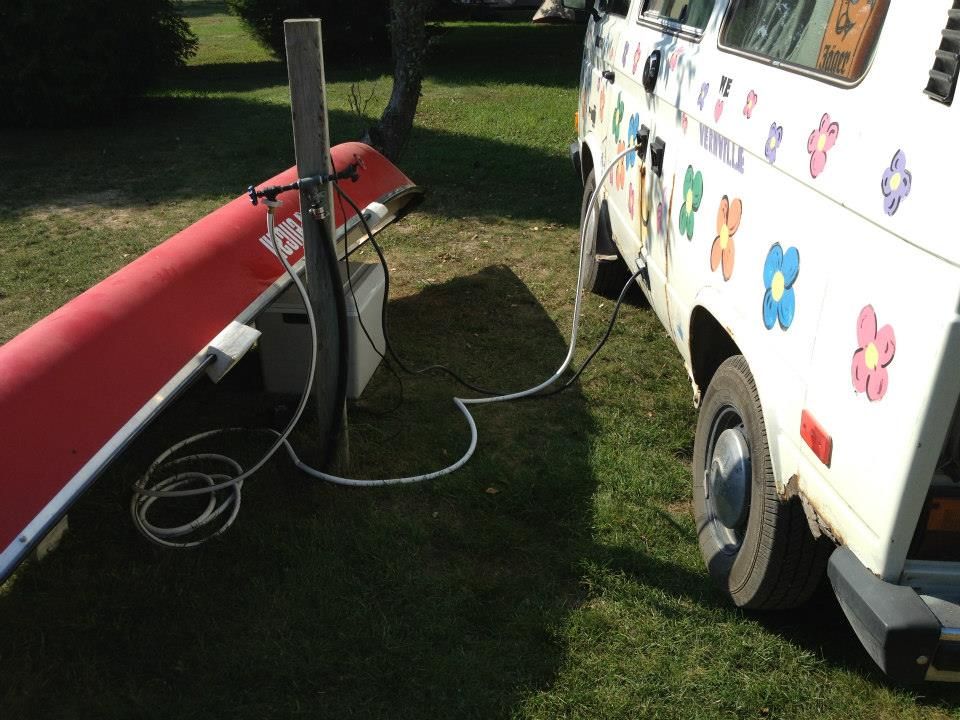 Running water inside a van?! It's real!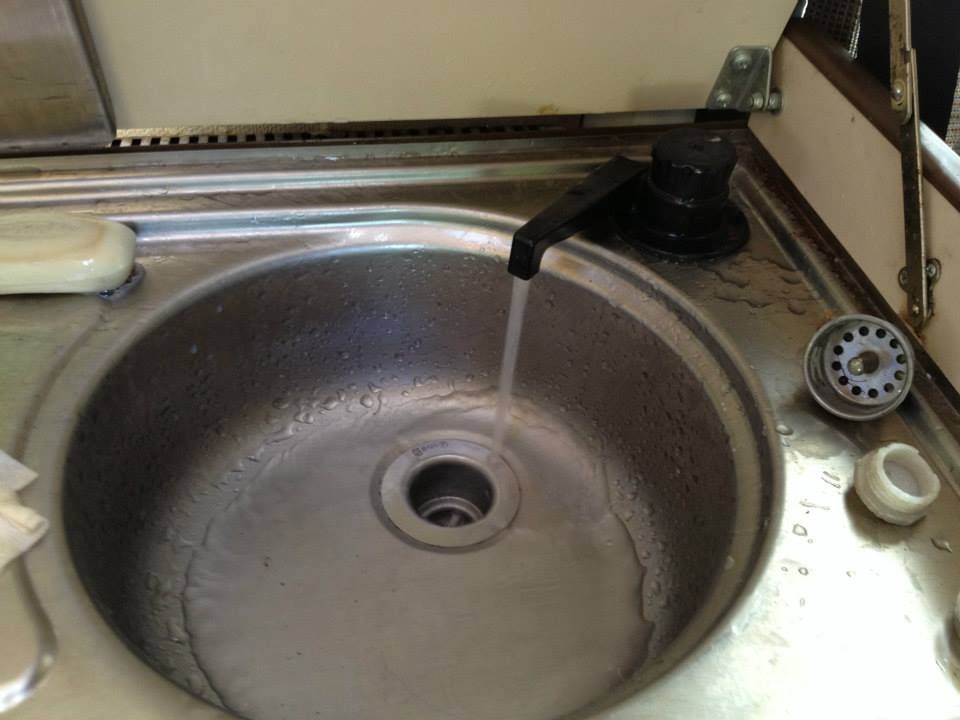 And of course, camping isn't camping without a campfire!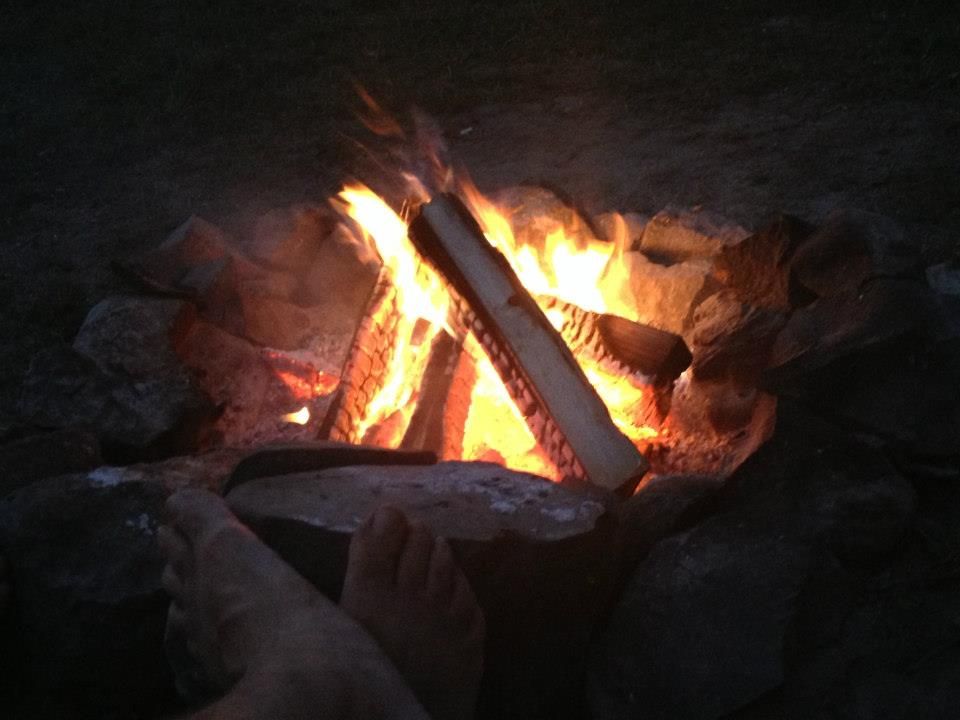 I spent this night drinking more than I probably should have, and as such, had a bit of a slow start the next day as I fought off a hangover. First, a trip around town to see what's what. I'll be honest, I was a little surprised at how little there really is in Tobermory. They do have a pretty gorgeous harbour, however.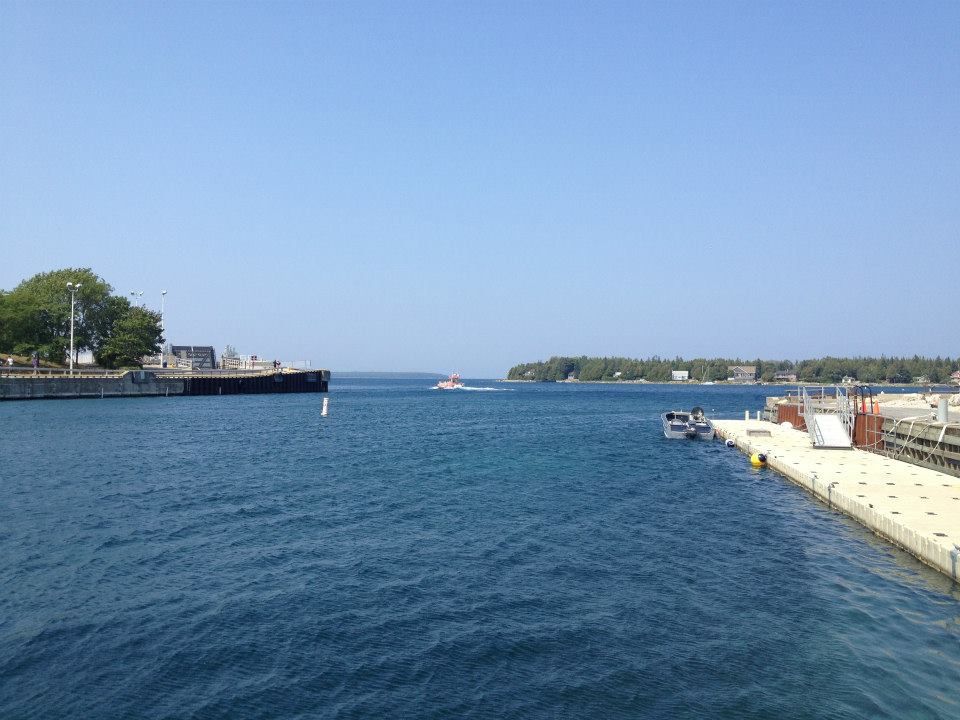 We eventually found ourselves beach bumming at beautiful Dunk's Bay, just a hop, skip and a jump away from our campground.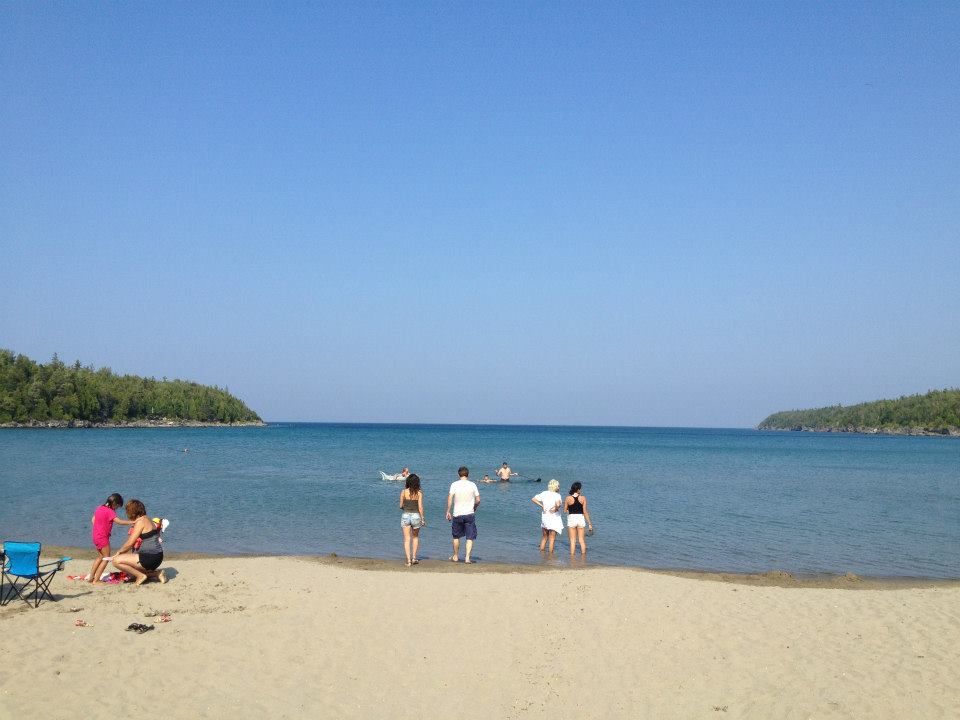 I also took a panorama here. Again, click on it to see the full version.
Beach bummin' can build up a hell of a hunger, so by the time we got back to our campground, it was time for dinner. Cue the BBQ and the campfire!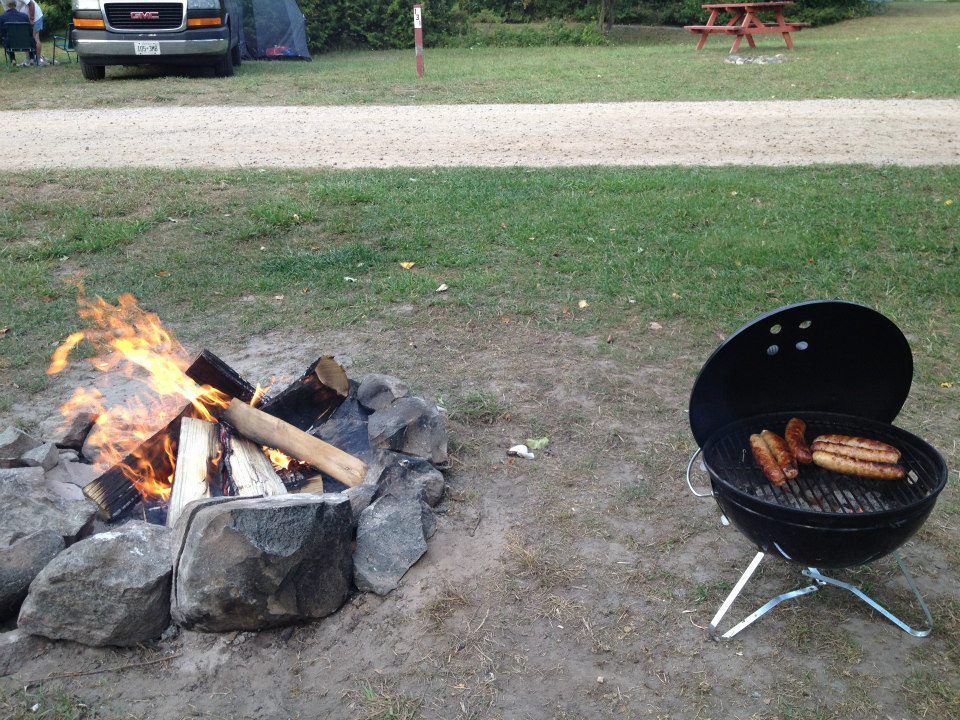 Another night of possibly excessive drinking and late-night exploring ensued, and we eventually passed out while listening to Pink Floyd's Wish You Were Here in the Patchbus. The agenda for the next day was to visit Bruce Peninsula National Park, and then eventually drive to Wasaga Beach for the night.
The ultimate goal was to make it to the Grotto, because I'd heard wonderful things about it. To start, we had to hike along the Cyprus Lake Trail.
Cyprus Lake provided another great opportunity to use the panorama feature on my iPhone. I think I might be a little obsessed.
The first big attraction we made it to was Indian Head Cove, which you've likely seen if you've ever googled pictures of Tobermory.
It's a big rocky beach which I'm assuming is always this packed with beautiful people. It's difficult to get an idea of what it's like there with just this one photo so… another perfect opportunity for a panorama!

And I found the perfect place to jump right in! Look at this sparkling blue water!
And I found a pretty awesome vantage point from the cliffs up above Indian Head Cove.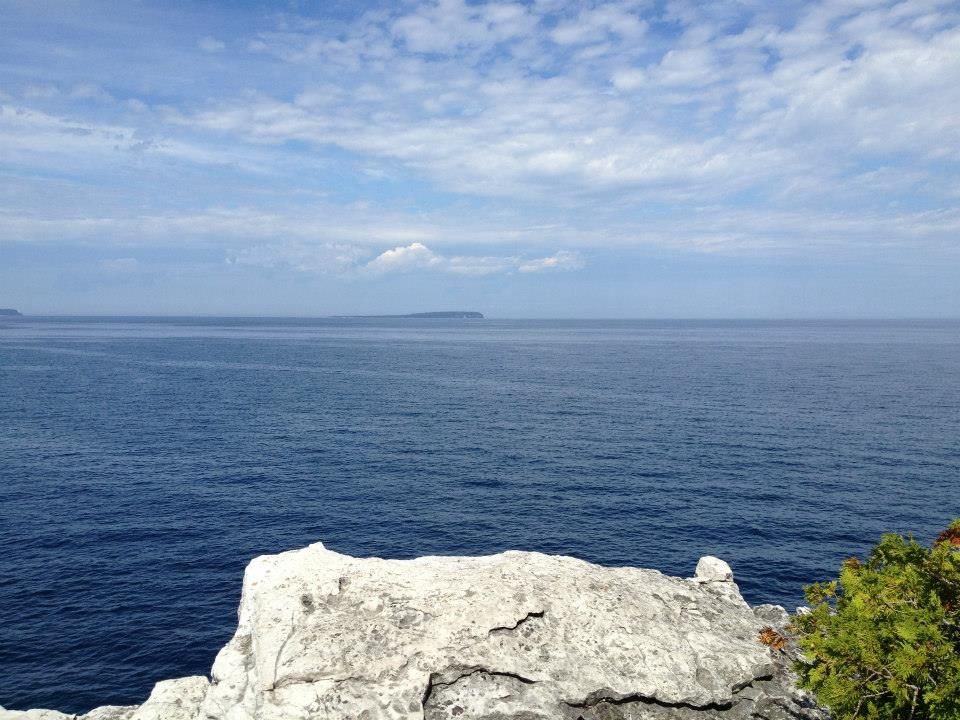 Next stop was the Grotto.
It was pretty busy and I didn't particularly feel like climbing down the cliffs to get down there, so we continued on our way to the Boulder Beach.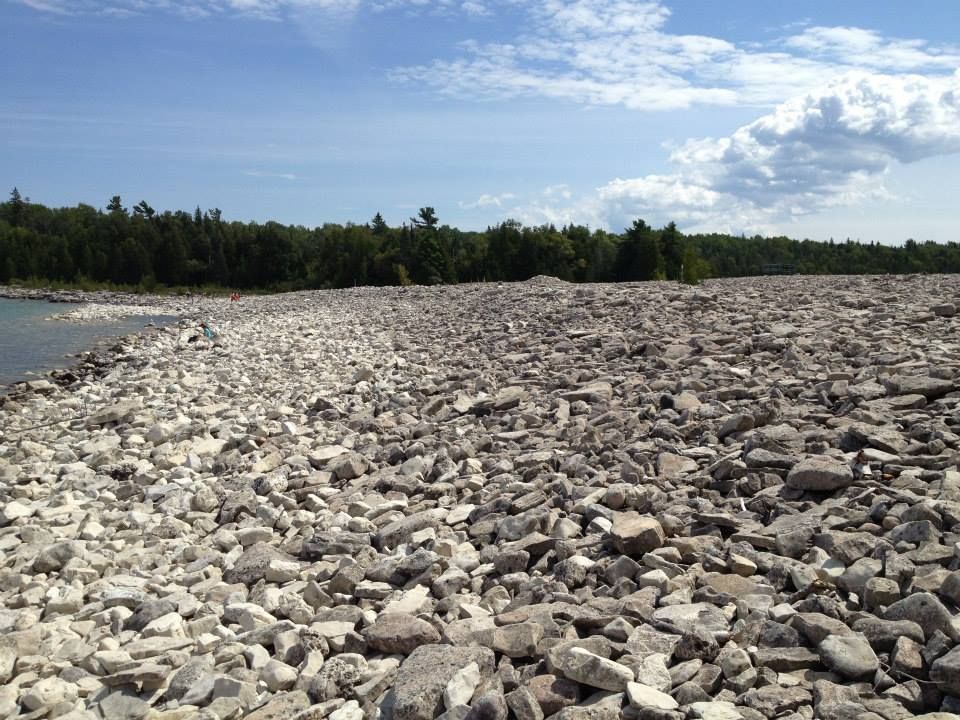 And a little ways down the trail near Overhanging Point, I spotted this fantastic little rocky beach that I just had to find my way down to.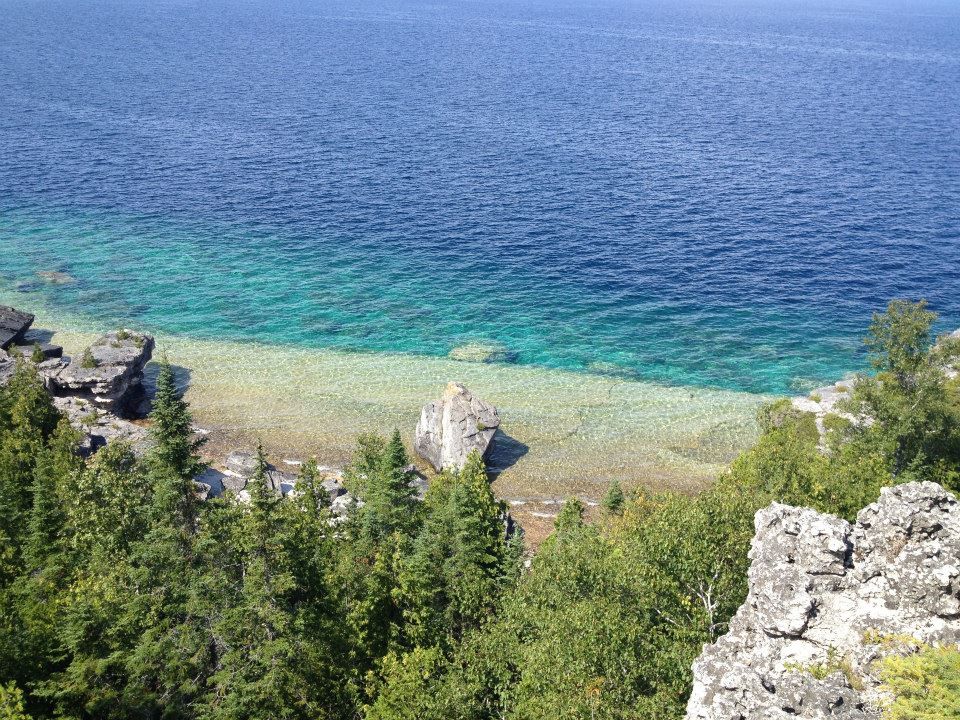 Cole managed to find a somewhat treacherous trail down there, and we took it and soon found ourselves in this beauty spot. Guess what! It's time for another panorama!
… except the panorama doesn't seem to want to load. I'll work on that.
And I snapped this from in the water.
And I got this picture of Overhanging Point from this nice little private beach.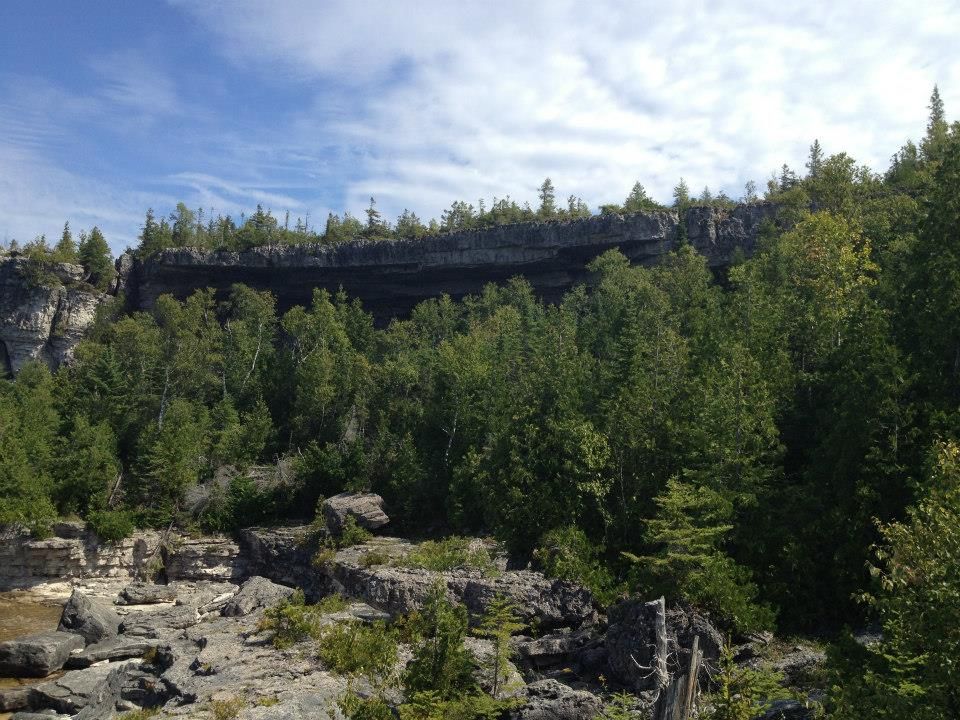 After this, we hit the trail back to the van and hit to road for Wasaga Beach. I had never been to Wasaga, and I gotta be honest, I'm not sure I would ever go back. It was a Thursday evening and it was DEAD. Nobody hanging out on the beach, and worse yet, no place to park overnight without being towed. If you own an RV and are looking for a good destination to camp out for the night, Wasaga is NOT a good place for it. This is essentially what our time in Wasaga consisted of: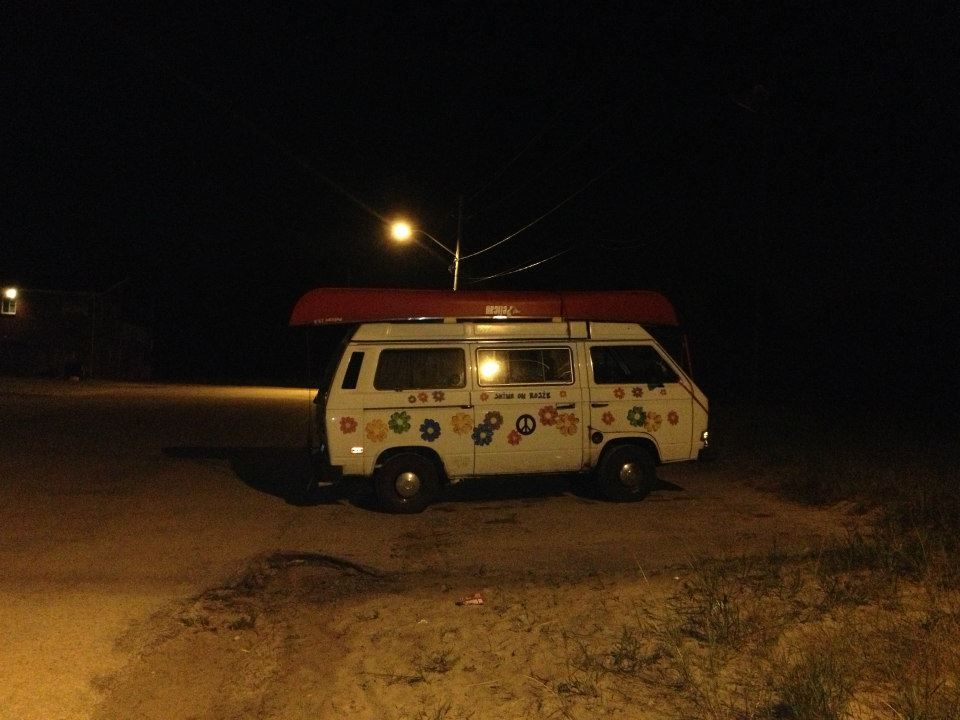 Park the van in a sketchy area, walk around for a few minutes, realize this isn't a place we want to spend the night, then get in and drive home. It was a late night drive but we made it back and were able to sleep in our own beds again.
Have you been on any awesome trips lately?