I'm a huge fan of live music, and always have been. I try to get out and check out as many shows as I can, and so far, 2013 has not disappointed.
I've been lucky enough to see a few bands that I've wanted to see for quite some time so far this year.
Fu Manchu back in April at Lee's Palace: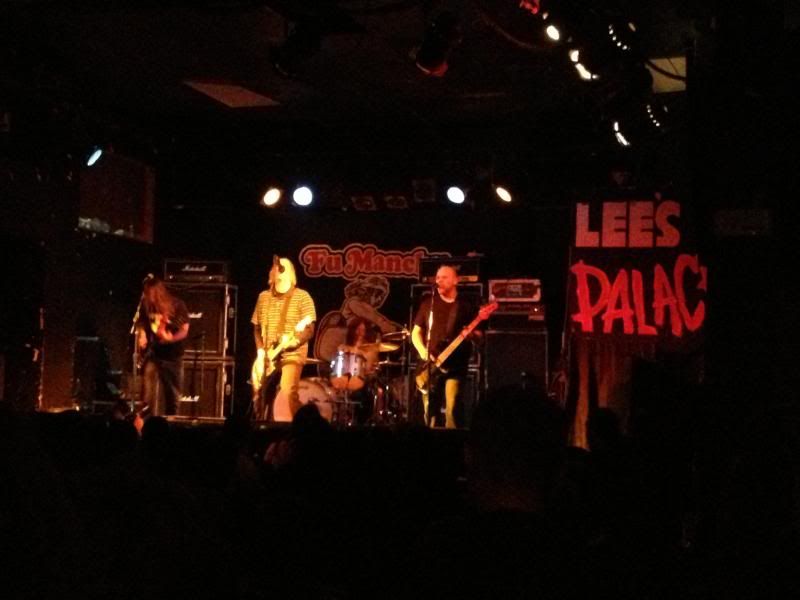 And then later the same week, Clutch at Sound Academy:
The next week, I trekked to Ottawa to see Fleetwood Mac for free from a luxury box at Scotiabank Place. I have to thank my good friend Dave Jeffery for hooking me up with that!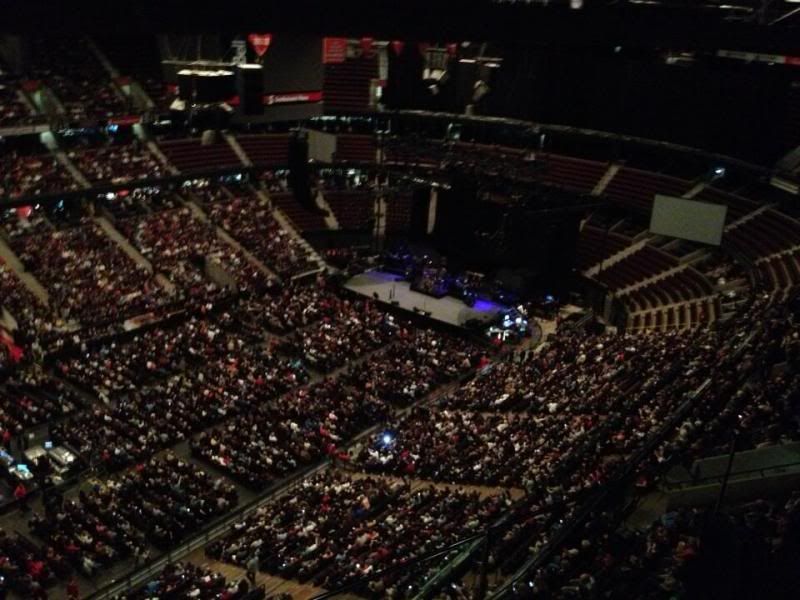 In May, not only did I get to see Edgar Winter at Market Hall here in Peterborough, but I also got to meet him AND introduce him!
Then in June, I took in Primus for the second time at the Danforth Music Hall (and took this shitty photo from the middle of the mosh pit):
The following weekend, I road tripped to Montebello, Quebec for Amnesia Rockfest where I saw, among many others, Lamb Of God: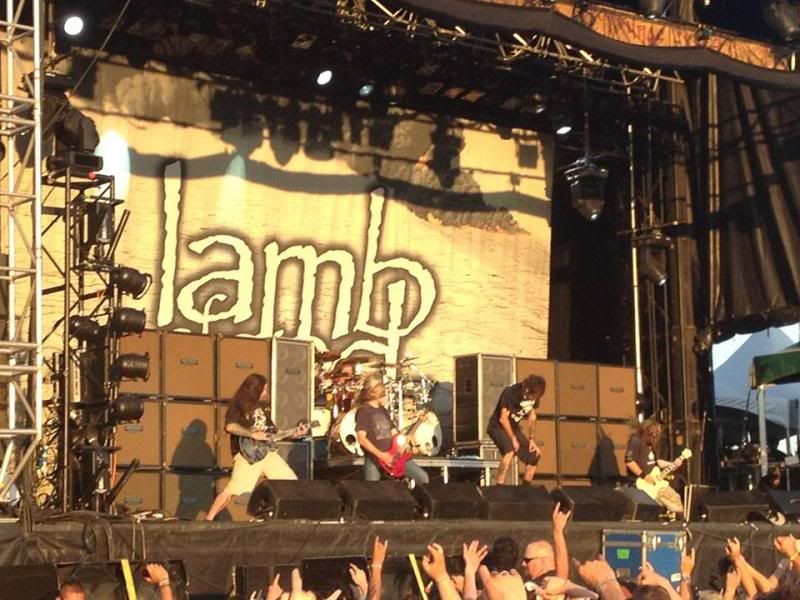 Just last week, I caught Airbourne at The Red Dog, and that was an excellent show: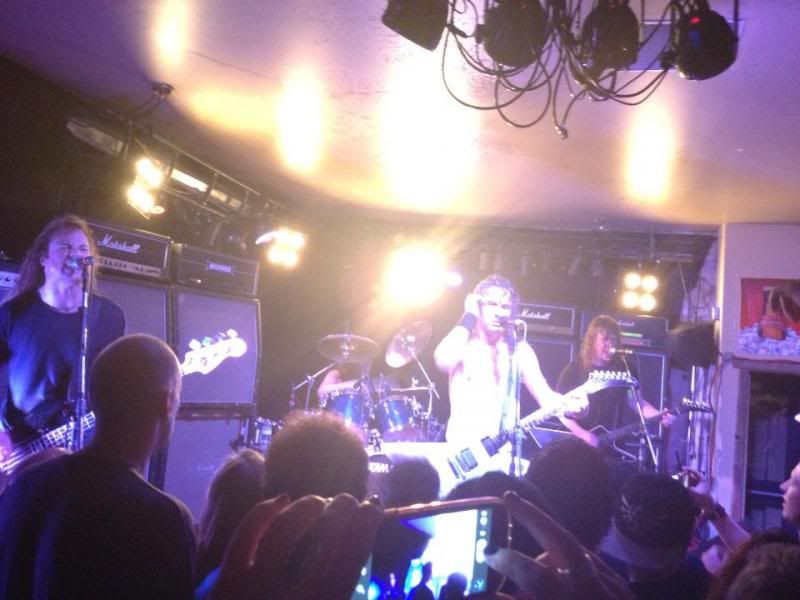 Not bad so far, right?
Well another one of the bands that I've wanted to see for quite some time but haven't been able to for one reason or another is The Sword.
No… not this kind of sword:
THIS kind of Sword:
Though I will be honest, I couldn't help but think of the weapons while watching the band on stage. Anytime I hear the word "sword," I instantly think "They'll fuckin' cut you wide open!" That's thanks to Mr. Tripp Fisk. His cautionary tales really stuck with me.
You may not have heard of The Sword, but if you've played Guitar Hero 2, you've probably heard this song quite a bit:
So when I found out The Sword would be in Toronto this past Friday, I was pretty excited to go and check them out. First, my friend Cole and I decided to stop by my friend James' sweet new loft in Toronto, where James treated us to a couple beers.
And he gave me my very first Innis & Gunn, which is absolutely delicious: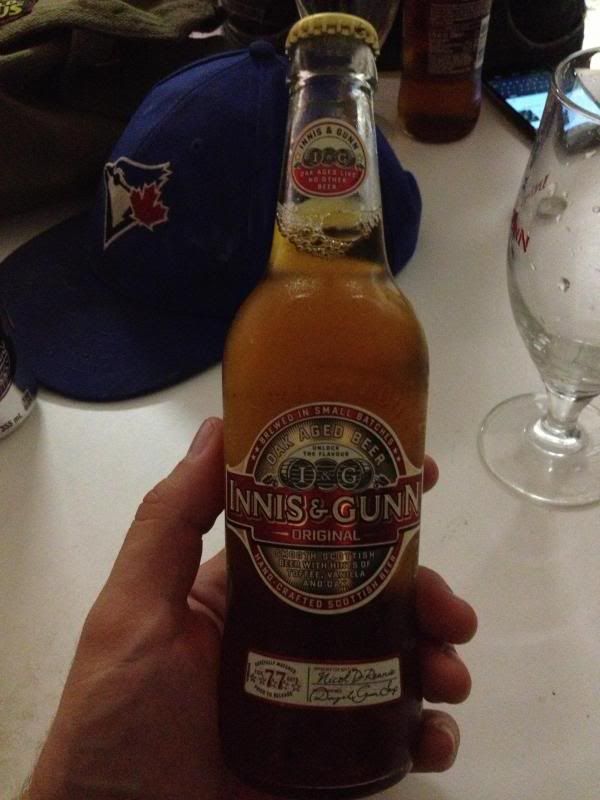 And then Cole planked on the awesome 70's vinyl couch.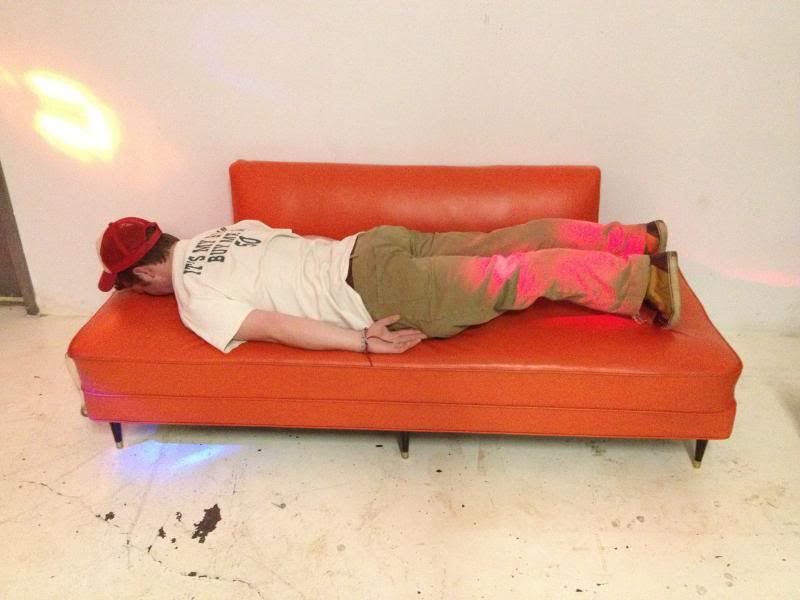 And I spotted this sign in the lobby of the building. As long as it's not in a common area, it's free game from the looks of it.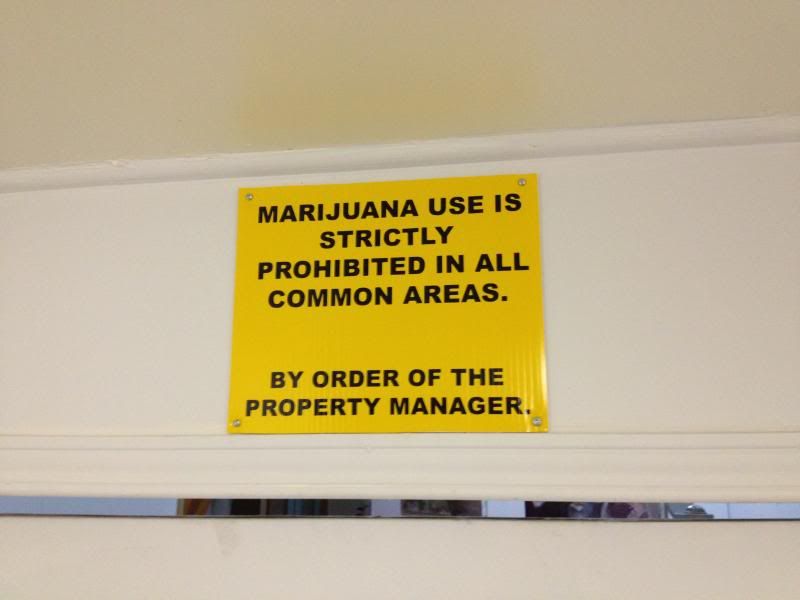 After a good visit, Cole and I made our way down to Lee's Palace, and had precision timing. The band hit the stage JUST after we walked in the door.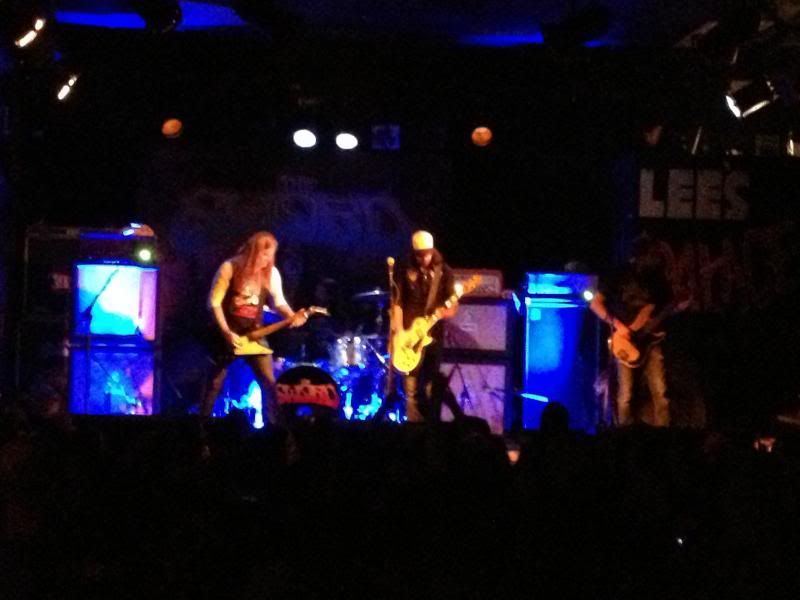 Another band crossed off the list, but there's still a few great shows coming up in the next month.
Of course, Wolfstock happens next weekend with Big Wreck, David Wilcox, The Kings, Hollerado and more. If you haven't got your tickets for that yet, you should get on that. You can find more info HERE.
Then, Queens Of The Stone Age will be at the Air Canada Centre on September 10th, and Vista Chino (formerly known as Kyuss Lives, which is the rebooted version of Kyuss (the precursor to QOTSA)) will be at The Phoenix in Toronto on September 21.
Are there any shows coming up that you're pumped for?