It's the best time of the year: Summahtime! For most people who aren't kids, summer means work, with the occasional vacation or trip to the cottage. For me, working two jobs means that days off are a precious resource, and I feel a need to make the most of them.
This past Friday was one of these elusive days off, and it seemed like the perfect time for an adventure. Fortunately, I wasn't the only one in the mood for some fun. My friends Cole, Holly and Devin decided that we should head up to the Warsaw Caves to do a little exploring. I had never been there, but have wanted to go for a while now so it was perfect.
You know it's going to be a good day when it starts with a free beer.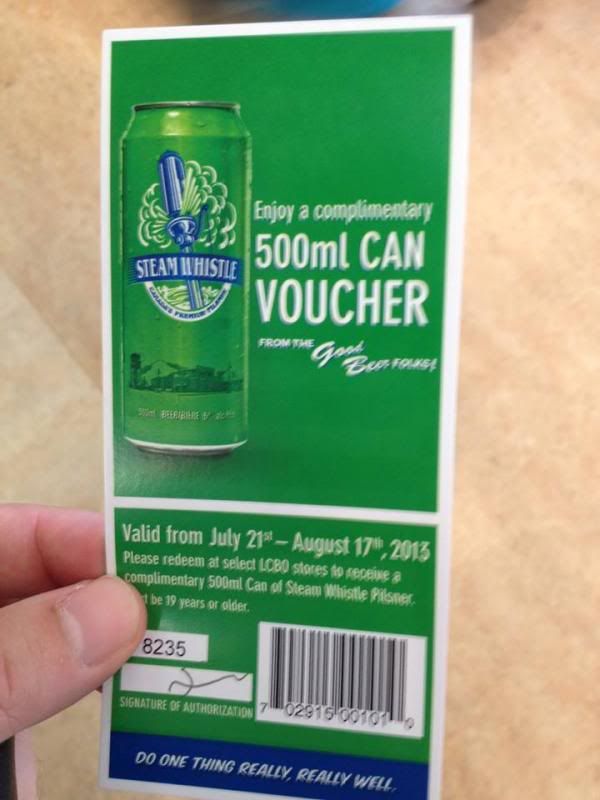 All I had to do was step foot in the Willow Creek LCBO and look at their beer selection to score this. A girl working there asked "Do you like Steam Whistle? Here's a free one!" Thanks cute LCBO employee!
After this, we all piled into Holly's car and set sail for Warsaw. It's not often I get to be a passenger anymore, so it was actually kind of nice to be in the back seat, regardless of the difficulty I had getting in and out.
We started by hitting the hiking trails, and it didn't take long for us to stray off the path (despite all the signs saying not to).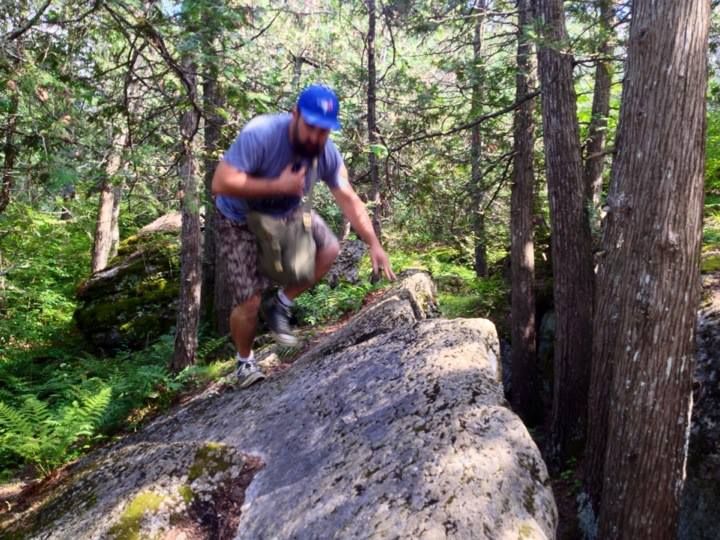 What's down here?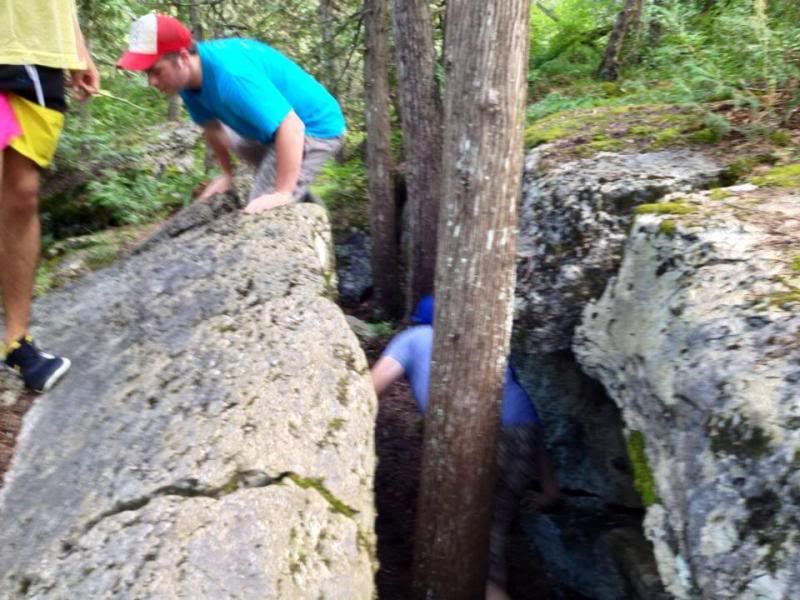 As we wandered on down the trail, we managed to find some pretty cool sights, like this tree:
And this old rotting tree which was just begging for me to run up it.
I also learned a valuable lesson from the photo above: Don't wear a light gray shirt when you go out hiking, because EVERYONE will know just how sweaty you really are.
Along the way, we encountered some fun-looking mushrooms.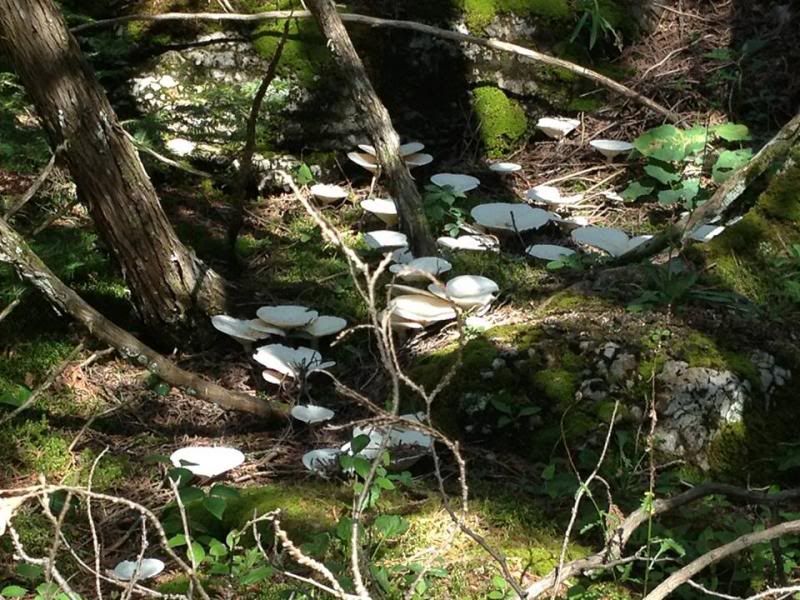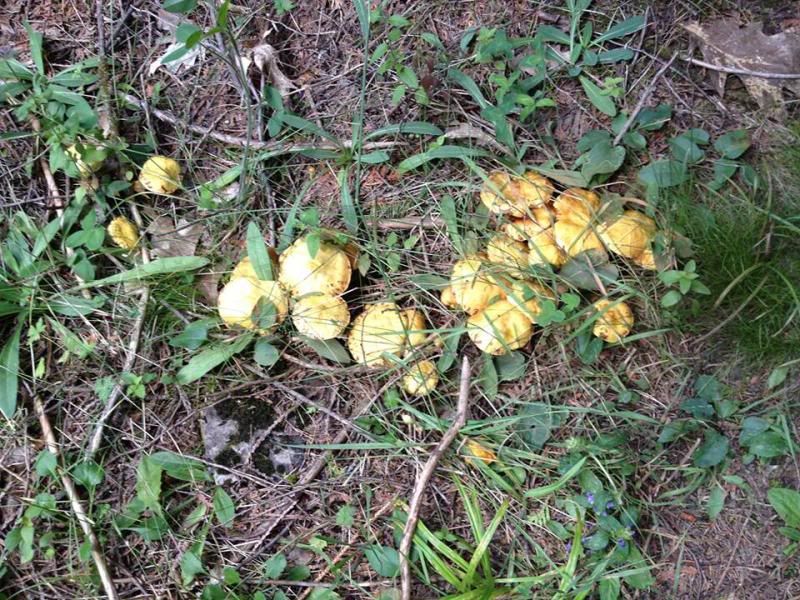 But we did eventually make it to the scenic outlook.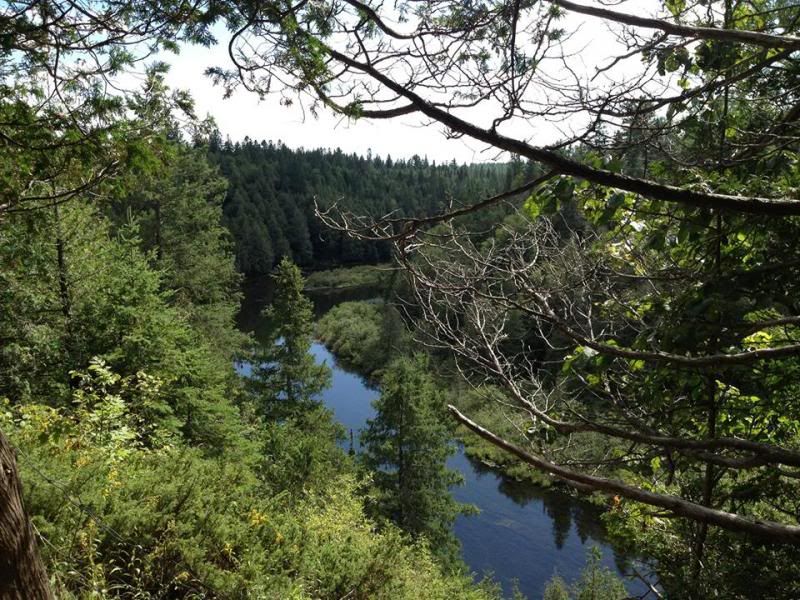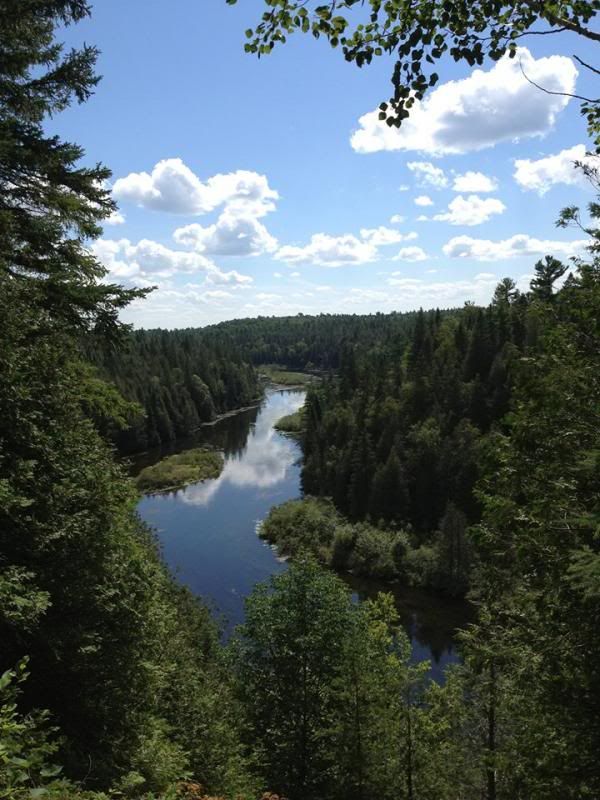 After hiking this far (It was a little further than we expected, and none of us were smart enough to bring water along (Beer =/= water)), we figured it only made sense to continue down the trail, and eventually we found ourselves in the hydro corridor.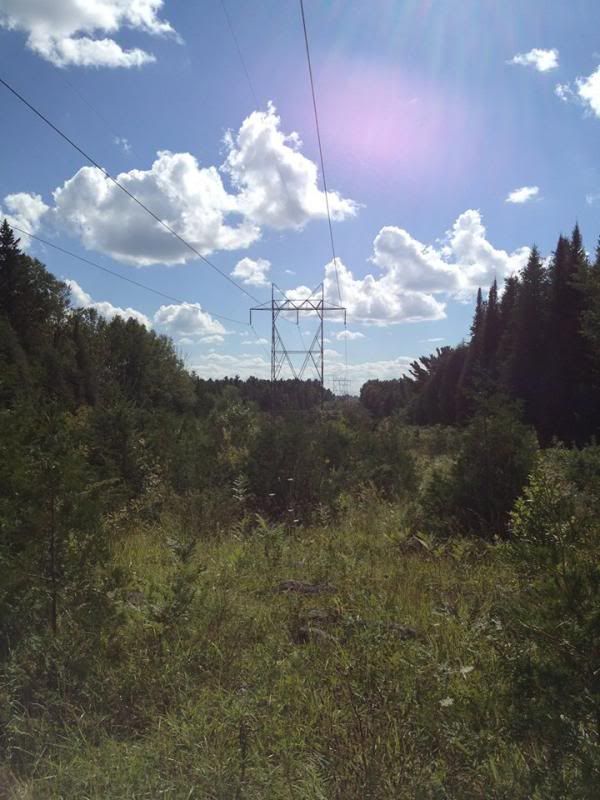 We eventually looped around, and thought that we might find a way back to the parking lot by taking a different trail. WRONG! We ended up on a public road and eventually had to find our way back into the forest and onto a trail. We did eventually make it back to the car and rehydrated ourselves before heading toward the beach.
Having never been to the Warsaw Caves beach, I wasn't sure what to expect. When I think of a beach, I think of a place with water deep enough to actually go swimming in. When we got there though, kids were walking around in the middle of the river with the water not even up to their waists.
This is what it looks like, at least where I went venturing:
And it seemed like as good a time as any to take a photo of my feet… because who doesn't want to see my feet?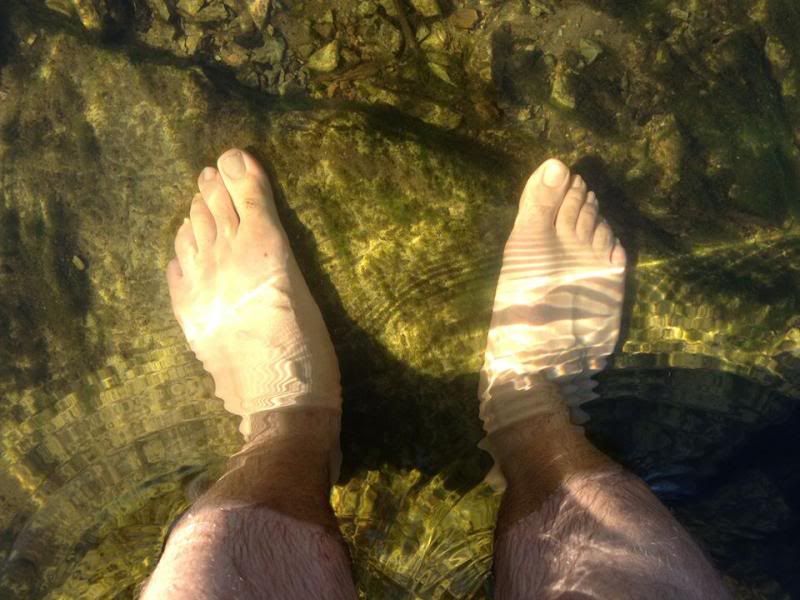 While I was busy being narcissistic, Holly and Devin were busy trying to catch some crawfish.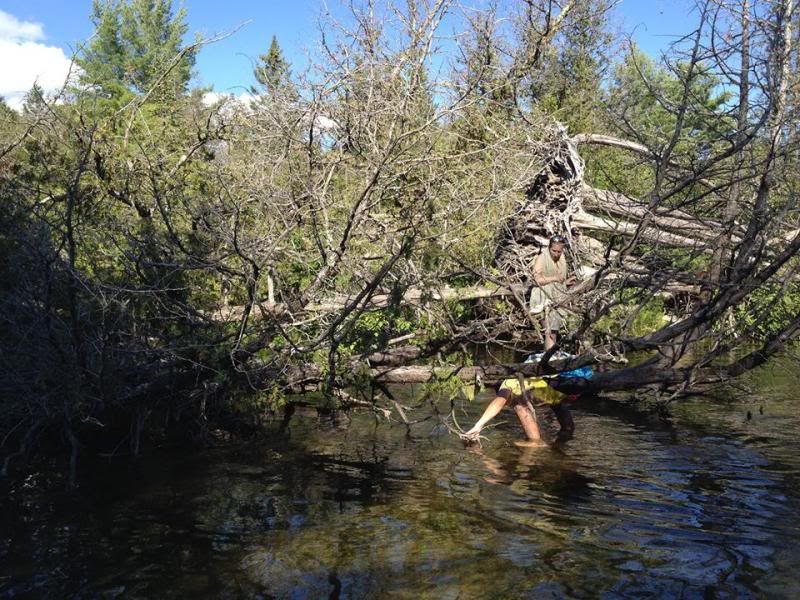 And these folks were busy enjoying themselves a little bit further over.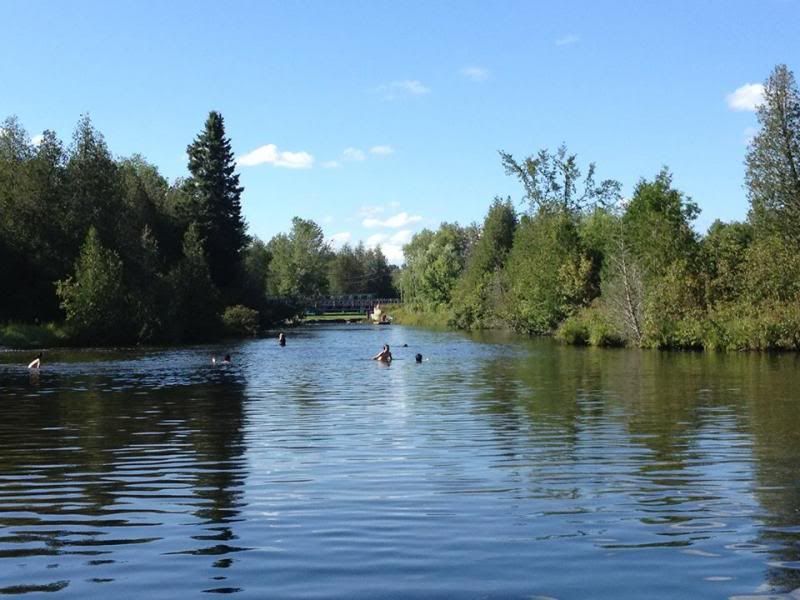 Eventually it was time to get back to reality and head home, but the drive home was also quite nice.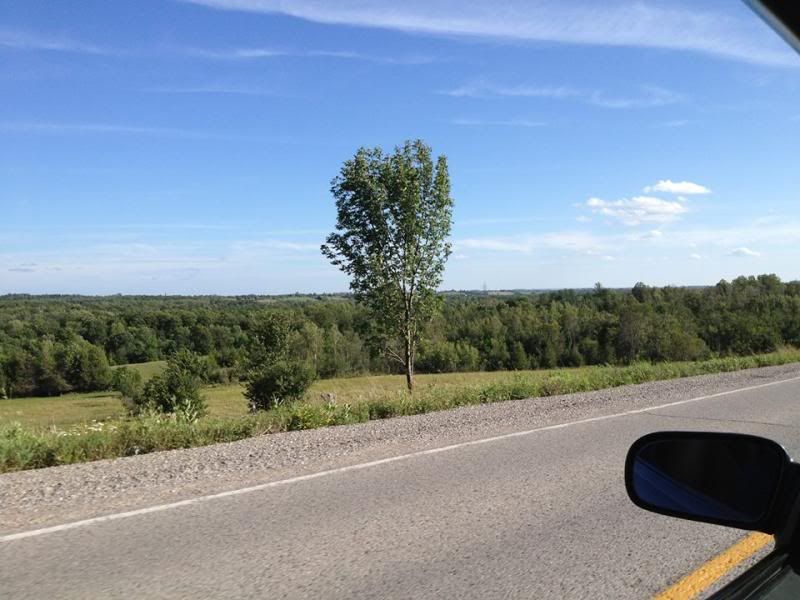 But the day didn't end there. Once I got home, I continued my successful Friday off by going grocery shopping and getting some food for dinner. Once I got home I lit up the grill and cracked open this tasty Green Apple Pilsener.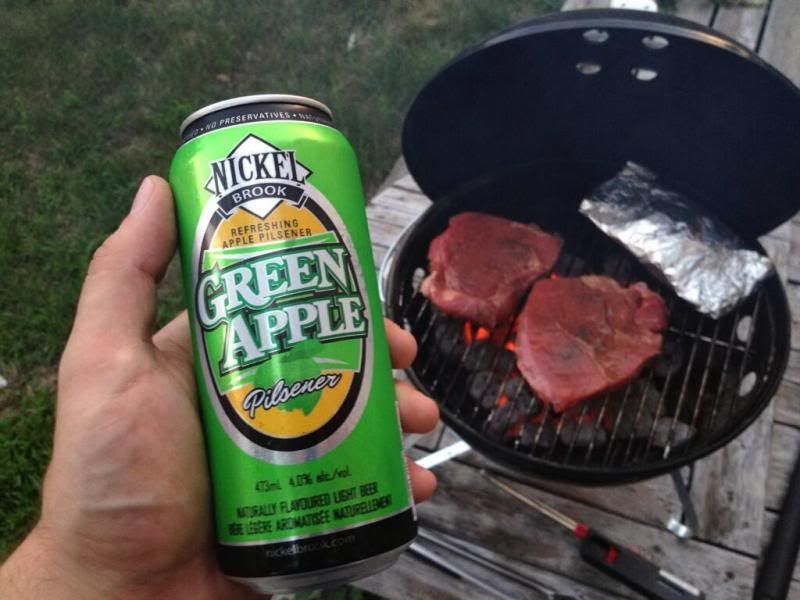 I could hear the tractor pulls at the Peterborough Ex from my backyard while I made dinner. Then once I had eaten and relaxed a bit, it was time to cap off the evening by seeing Airbourne put on an incredible show at The Red Dog.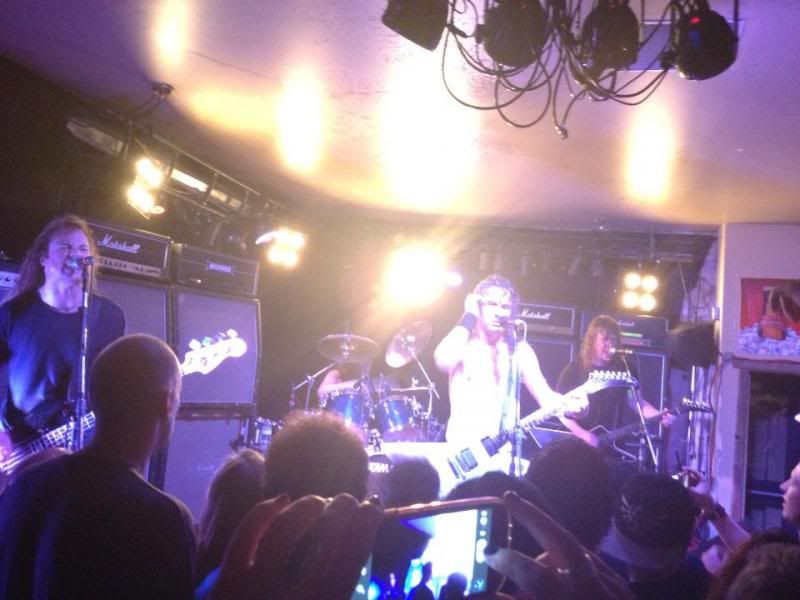 Day off well spent.
What do you like to do on your days off?