In the summertime, there's few things as refreshing as a patio beer.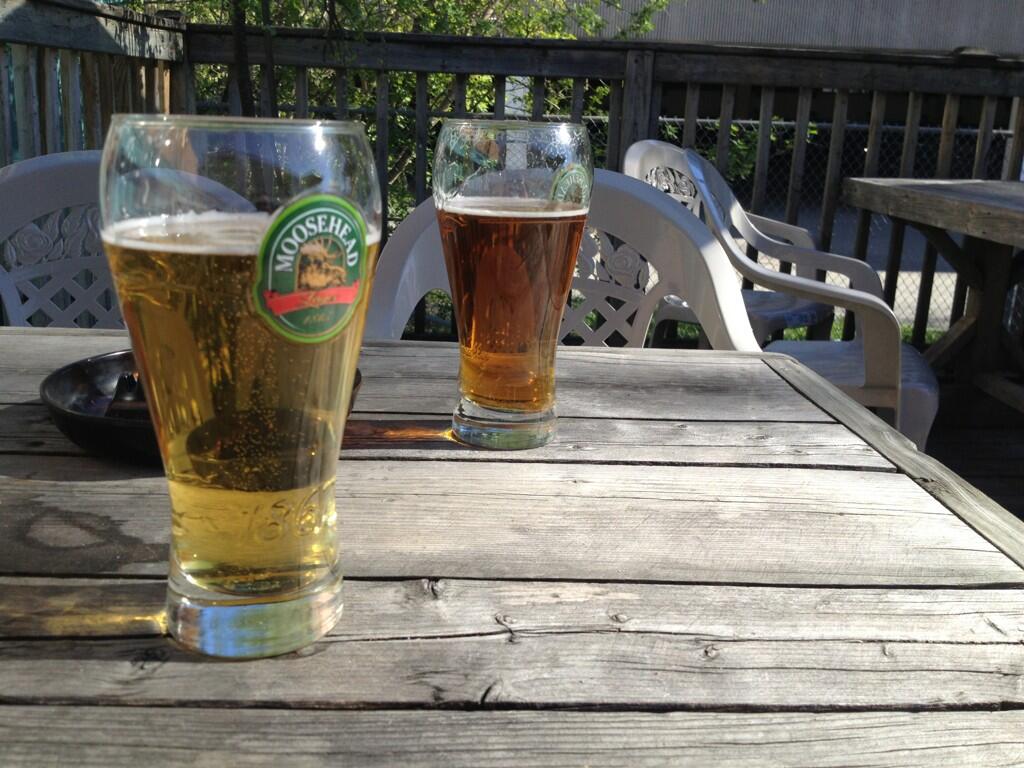 Imagine bringing that feeling of a cold refreshing patio beer with you wherever you go!
First off, I want to start by reminding you all that drinking in public is illegal, so if you're going to do it, be aware of the consequences.
That being said, there are a surprising amount of products on the market that will help you drink in public without the police (or anyone else, for that matter) knowing. These aren't exactly new, because ever since man discovered the effects of alcohol, he's also been looking for ways to get those effects anywhere he goes. That spirit of resourcefulness and ingenuity has led to the creation of these products.
The Beer Belly is among the most popular of these devices, and you can see why. It's like a pregnancy belly but filled with the cold, refreshing libation of your choice. There's also a female version on the market, cleverly called the Wine Rack.
If you fancy yourself a golfer, and play better with a couple drinks in you… well I would recommend supporting the course you're playing at by purchasing beverages from them. If you're too cheap for that though, don't worry, you're covered. Some genius invented the Kooler Klub Drink Dispenser which will look right at home in your golf bag. Just make sure none of your friends try to tee off using it!
It's often been said that wine is how classy people get drunk. If you're a lady who enjoys her wine, then this boxed wine handbag is for you!
If the beach is where you prefer to do your boozing, a pair of Reef Dram Sandals is the perfect footwear for you.
For some people, playing "Edward 40hands" is the only way to properly get sloshed.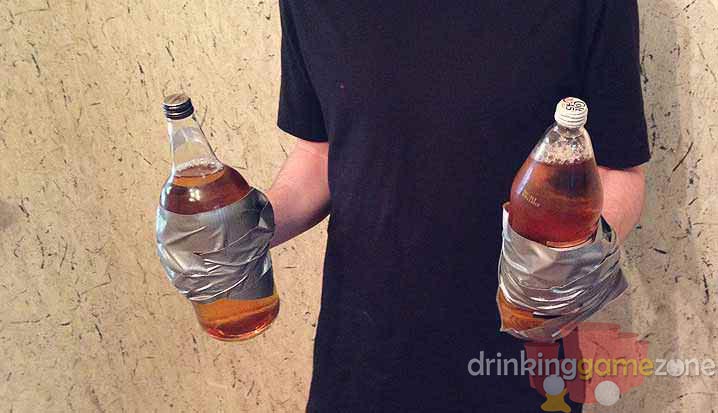 For those of you unfamiliar with the game, here's how it works: The players all get a 40 oz. bottle of beer or malt liquor duct taped to each hand. You're not allowed to remove the bottles until both are done. Often there is an element of competition, where whoever finishes both of their 40's first is crowned the winner.
It's pretty difficult to be discrete with 40's in public though, and that's why the Dr. Dre Dre Day 40 oz. Koozie was created. It'll slide perfectly over that bottle of Olde English or Colt 45.
If you're a do-it-yourselfer, and aren't looking to spend too much money to be discrete, you can always take an old pop can and make a can sleeve out of it.
Of all these products, however, there's one that is easily my favourite. This will come as a surprise to nobody, but the Beer Beard wins that prize.
It's pretty easy to see why I love this. Beards + Beer = Life. Well okay, maybe that's pushing it. But how else would you be able to chug an entire six-pack in public without someone noticing? The sad thing is that you probably wouldn't fool anyone with this fake beard, considering you can clearly see its strap in the photo on the box. Regardless, it would probably make a great gag gift for your favourite bearded drunkard.
BONUS
Here's a tip that I've learned can come in handy. Do you have a stainless steel water bottle?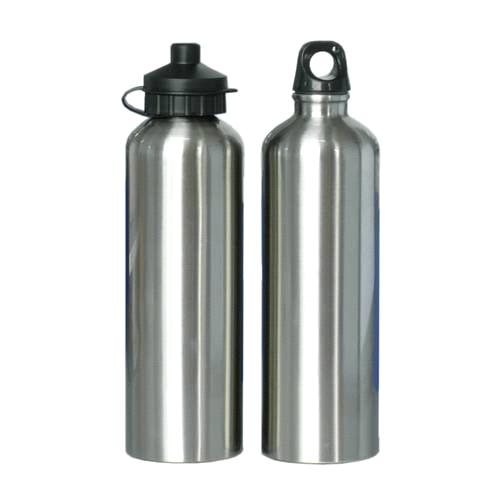 If you answered yes, then you should know that you can fit an entire Four Loko into it.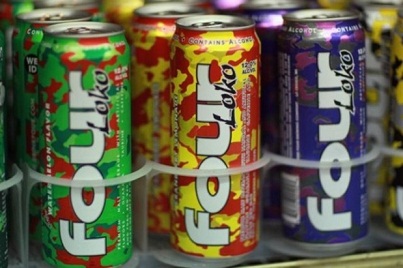 Nobody will know why you're stumbling around except you!
Do you have any tricks you use to be discretely drunk in public? Let me know in the comments below!