Over the past few years, I've developed a real taste for hot sauce, and spicy things in general. I'm not sure where the fascination started, but it might have been one afternoon years ago at McThirsty's Pint. That afternoon, I watched as an old friend tried to make his way through 10 suicide wings. After two, he was sweating and crying. His responses when we asked him if he's okay were "It's not that bad, it's just pissing me off." and "It's not that bad, I'm just losing my vision." I wanted to know what that felt like.
Since then, I've experimented with and enjoyed a lot of different hot sauces. I even professed my love of hot sauce in a blog about six months ago. Unfortunately, that blog has since been lost to the depths of the internet. Trust me though, it was pretty cool.
After posting that, I got an email from a dude named Blair who happens to be the owner of Chilly Chile's, a store devoted entirely to hot sauce. He invited me to stop by the store, which has the largest hot sauce selection in all of Canada. In fact, Chilly Chile's is the only place in Canada to get a number of the sauces they carry.
Given that Chilly Chile's is in Manotick (near Ottawa), I decided the best thing to do would be to visit when I was on my way to Ottawa next. That didn't happen until last week, as I was on my way to Amnesia Rockfest in Montebello, QC.
FUN FACT: Manotick is also Hollerado's hometown.
Having never been to Manotick before, I had no idea where I was going, and actually managed to pass by the store without realizing it. Once I got turned around, I found the store (which actually is pretty hard to miss).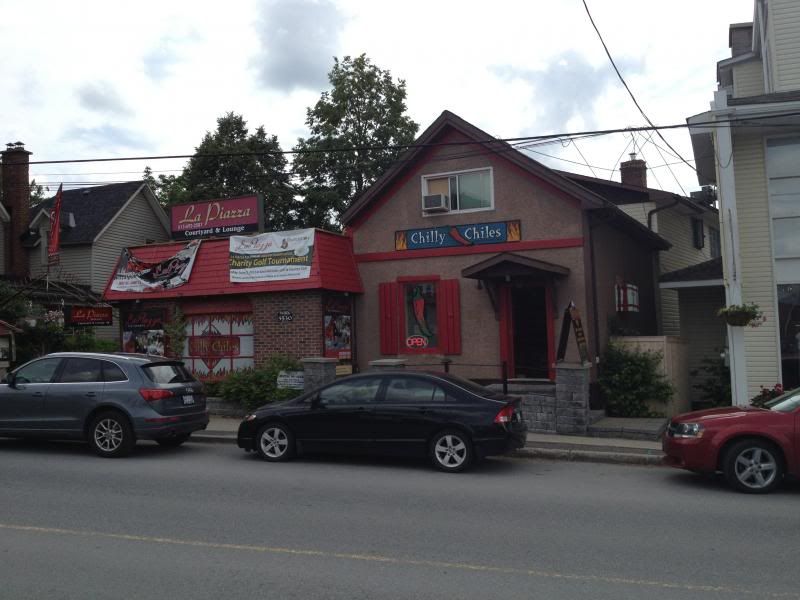 As soon as my friends and I entered the store, we were greeted with shelves upon shelves of different hot sauce varieties.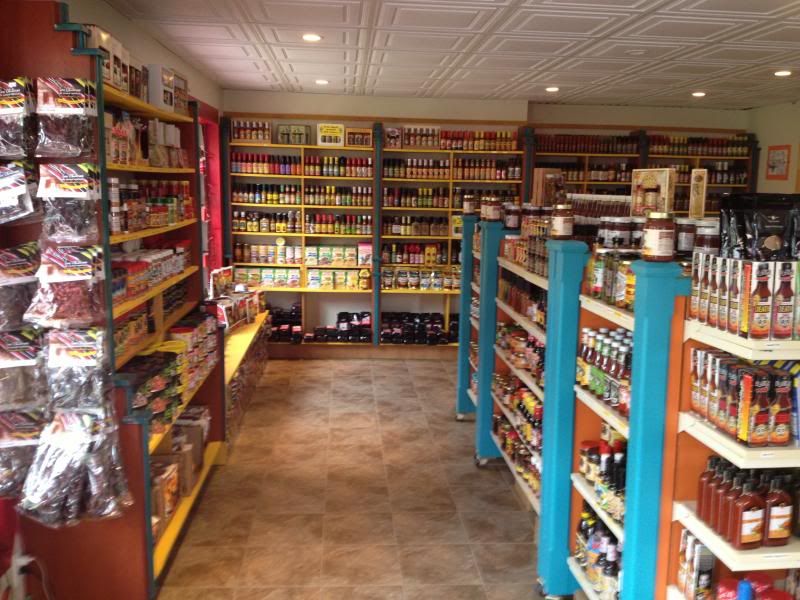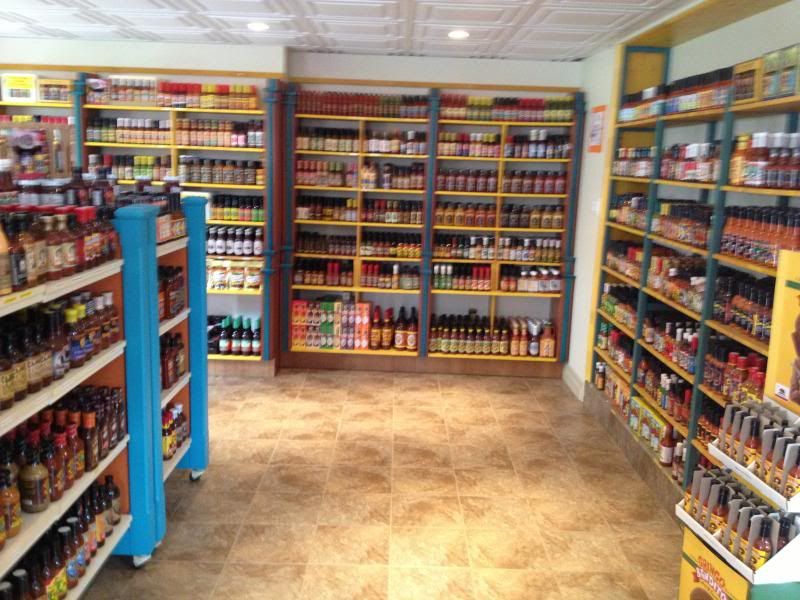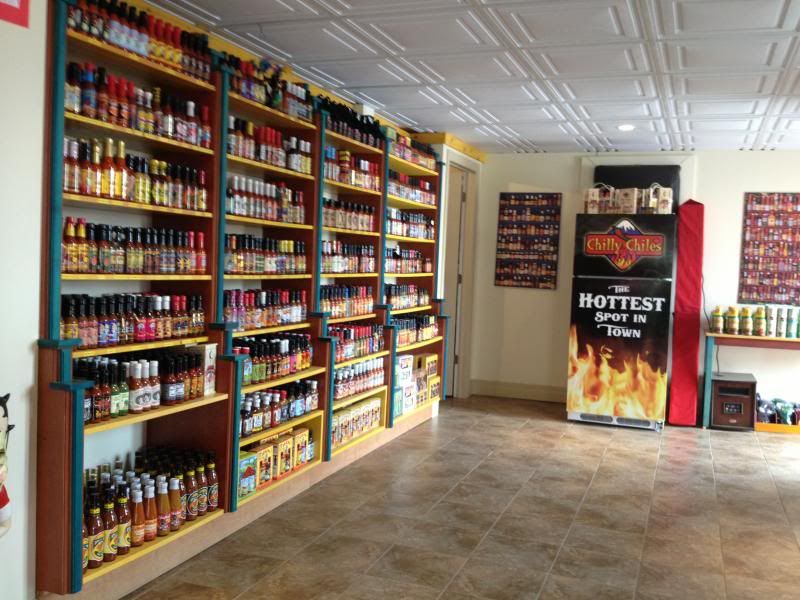 That fridge is the Chilly Chile's equivalent of a bank vault. Inside, the shelves are sagging under the weight of all the hot sauce there for sampling. Here, take a look:
My friends and I were eagerly anticipating some samples, so we got down to it pretty much right away. Being equal parts stupid and ballsy, I kind of wanted to start with the hottest sauce, but Blair and hot sauce librarian Curtis suggested that was probably a terrible idea. The point is to try a bunch of different sauces, not try one and throw in the towel.
We started with some tame beer jelly. Yes, beer jelly made with habanero peppers!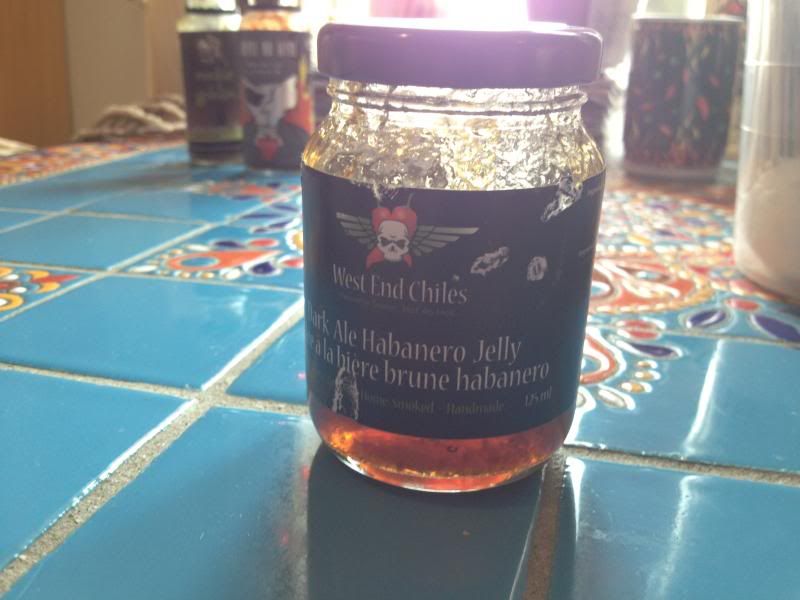 The jelly had a bit of a bite to it, but was mostly pretty cool. I used it after sampling some of the hotter sauces to try and cool my mouth down a bit.
After that I tried a couple rock star sauces. Gringo Bandito is made by Dexter Holland, front man of The Offspring. Mango Peach Tango is made by Aerosmith gutiarist Joe Perry.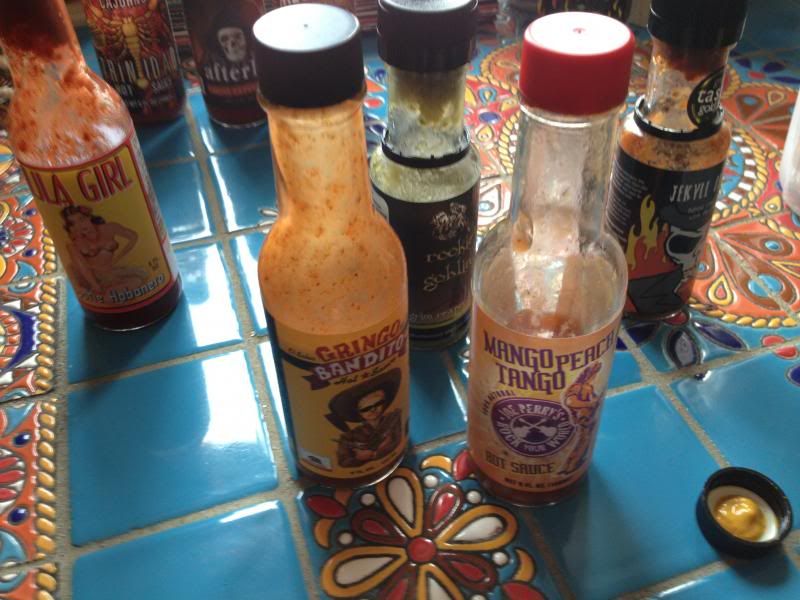 Also, that sauce in the top left corner, Hula Girl, is delicious! It's chipotle habanero sauce, so it's got a nice smokey flavour to go along with the burn. It was one of the sauces I bought and have since been putting on all kinds of things.
After that, we tried out a few hotter sauces, like Defcon and The Hottest Fuckin' Wing Sauce (which was responsible for setting our mouths on fire again multiple times while camping in Montebello).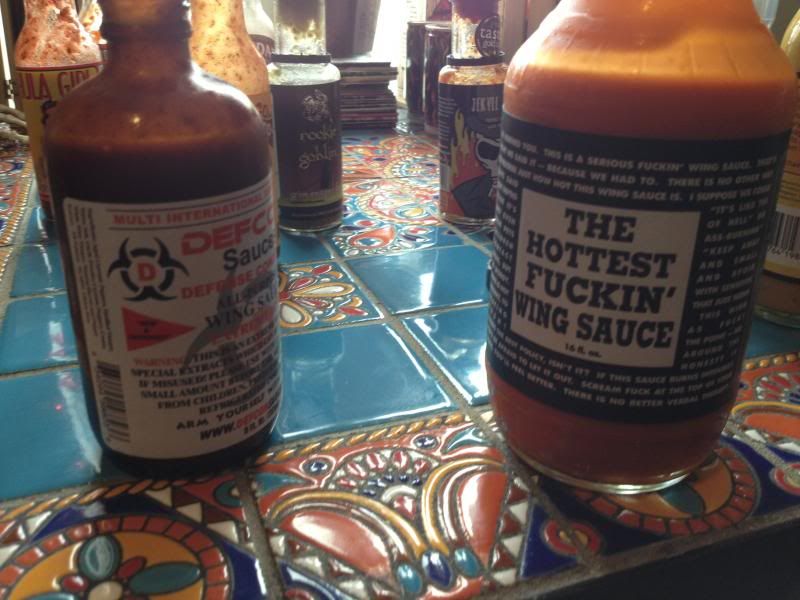 When all was said and done, the sample table looked like this (and I'm pretty sure I tried ALL of those):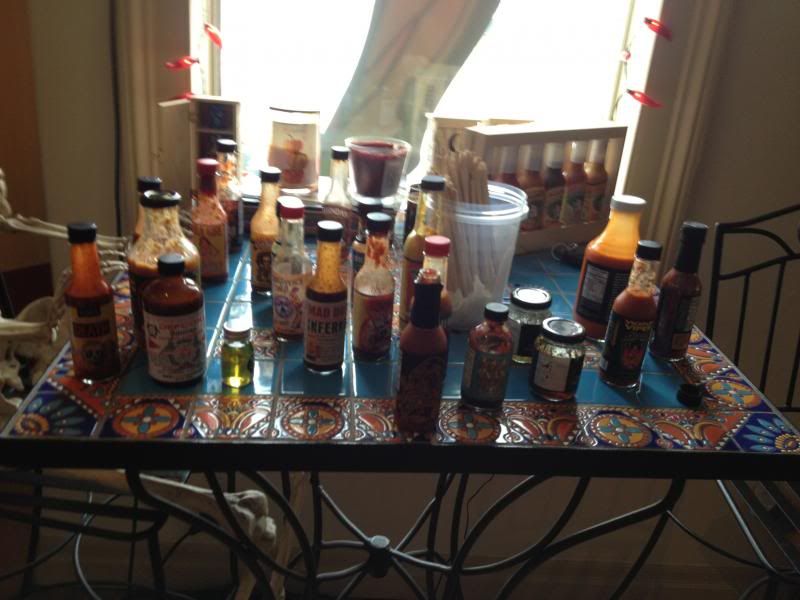 My friends and I had to take a couple breaks to pace around the store freaking out about how we were sweating and crying from all the hot sauce. I don't know about the other guys, but my stomach was churning like crazy. Something tells me we might have ended up like this poor soul if we had kept going…
Unfortunately, they didn't have The Source among their open samples. Well, I say unfortunately, but it's probably for the best. See, The Source has a Scoville rating of 7.1 million. The Scoville heat scale rates sauces and peppers based on how much they burn your tongue. For a little perspective, Frank's Red Hot Sauce has a Scoville rating of only 450.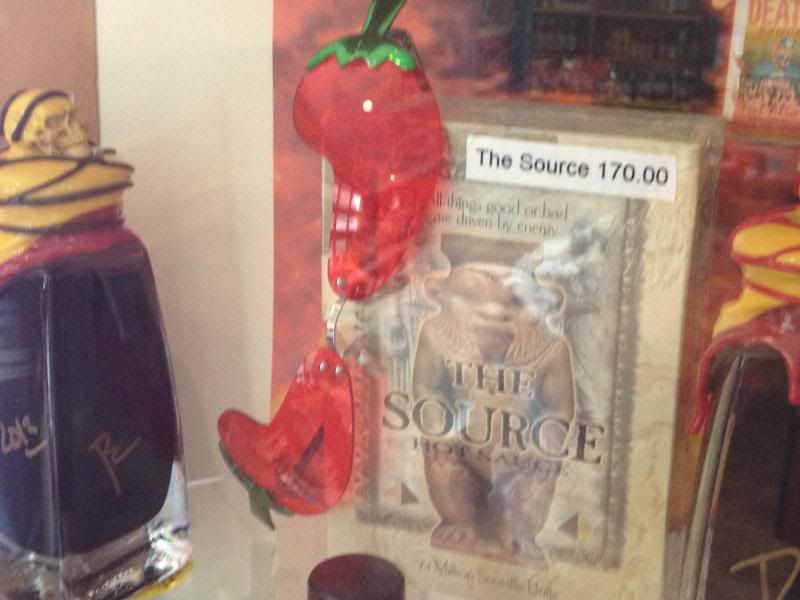 Also, I want a pair of those sunglasses. If you ever see one around, feel free to buy it for me!
After all the samples, my friend John said he actually felt a little high from the hot sauce. Eat enough of it and it'll get your adrenaline flowing. We spent at least 10 minutes pacing around the store freaking out about our mouths being on fire while Blair and Curtis watched and laughed. You can see a bit of the anguish on John's face here:
John and Cole, my partners in crime on this particular trip, made their purchases and booked it to the nearest convenience store to get some milk. If you didn't know how to get that burning sensation out of your mouth, now you do: DAIRY!
As they went off to extinguish the fire, I made my purchases. I got quite a haul too:
That one on the right is Colon Blow: A Red Habanero Enema. I haven't been brave enough to open it up just yet.
I want to say a huge thanks to Blair and Curtis for showing us around the store and giving us the opportunity to try a bunch of different sauces that burned my face off. You can see my face in the process of being burned off in this photo: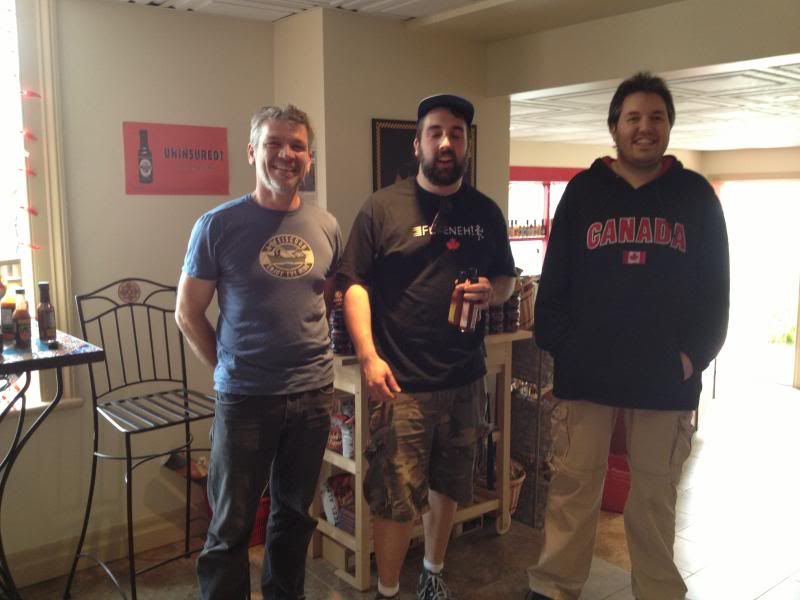 If you're a fan of hot sauce (or even not), go see these guys. They've got something for you!
Check out www.chillychiles.com!